The MIAS 2018 will last for 4 days with a lot of exciting displays and activities.
The 14th Manila International Auto Show - MIAS 2018 is now ready for the opening day set to happen on April 5th themed "Work and Play". Nothing changes, the car event will take place at the Philippine Trade Training Center and the World Trade Center Metro Manila like the past 14 years.
With this topic, event-goers this year can look forward to finding a variety of vehicles, from practical pickup trucks to powerful cars. Obviously, the newest releases from all participating carmakers will receive most of the attention. Besides, some models on display are also offered for test drives which will be held in a separate space - the Test Drive area located outside the main hall of the venue.
Manila International Auto Show | 2017「MIAS」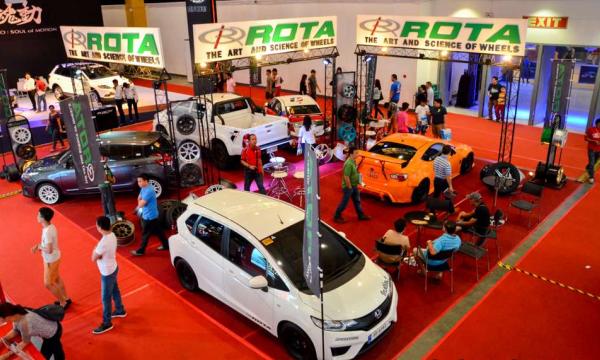 For those who are interested in trying off-roaders, a 4x4 obstacle will be also available at the venue. Like 2017 event, a truck display will be a part of the show this year, planned to be positioned at the show venue's north wing.
Noticeably, some new releases this year consist of a lengthy lineup of new and updated Ford cars and the local launch of the EyeSight safety system from Subaru to be used for the Subaru 2018 models. Besides the newly-launched models, there will be the attendance of other types of cars at MIAS 2018 including classics and customs, die-cast cars and performance and aftermarket services and products.
As normal, Russ Swift - the excellent driver will return to Manila to perform stunts against Subaru models. Meanwhile, the Russ Swift Stunt Show will take place over the four days.
Last but not least, please take note the exact time of the MIAS 2018 Work & Play to not miss this eagerly-anticipated event:
MIAS 2018
Time 
From 10:00am to 10:00pm 
Date 
From April 5th to April 8th 
Venue
The Philippine Trade Training Center & the World Trade Center Metro Manila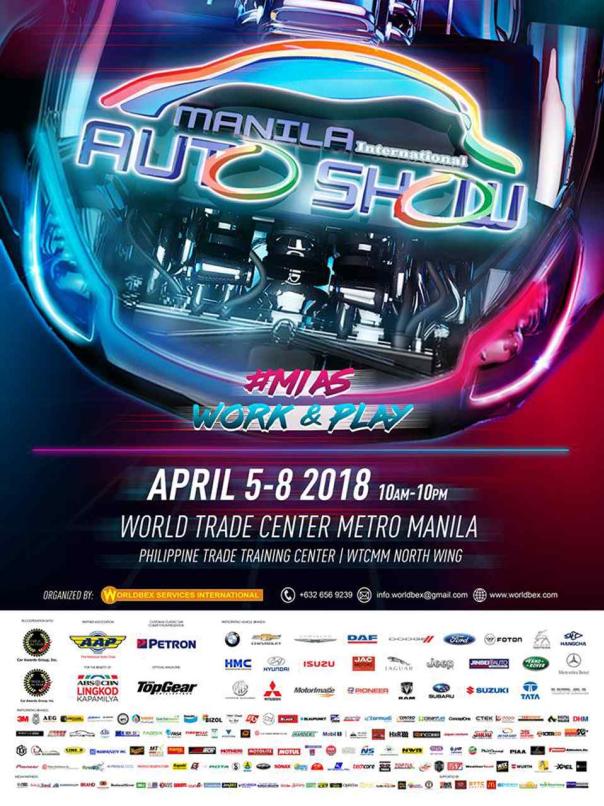 The event will last for up to four days (from April 5 to April 8) with a lot of exciting displays and activities
>>> Take a look back to MIAS 2017: