1. 2021 Chery Tiggo 7 Pro vs Maxus D60: Two crossover newcomers duke it out
If you've been observing the Philippine automotive industry, you'll have noticed that crossovers have reached critical mass when it comes to popularity. A lot of models have been introduced to the market, be it from brands with a longtime local presence, or from ones that are relatively new. Older models have been getting updates too. So, suffice to say, these crossover models are selling like hotcakes.
As you already know, Chery re-entered the country with a bang by launching five crossover models. Just this year, the Chinese marque then introduced the Tiggo 7 Pro. It's rich with features, and to many, it might just be one of the most attractive-looking models in its class. 
2021 Chery Tiggo 7 Pro Quick Look Review: Getting better and better
Maxus also entered the crossover battlefield by introducing the all-new Maxus D60. This too has a lot going for it looks-wise, and it also offers a lot of modern gadgets that add to its practicality and comfort.  
So which crossover model is better on paper? Which offers the most features? Let's find out by comparing the Tiggo 7 Pro's sole variant, against the Maxus D60 1.5 Pro variant. Why these two? Well, they're both five-seaters and they're a bit similar in price points. For those unaware though, the top-pec D60 Elite can comfortably seat seven occupants.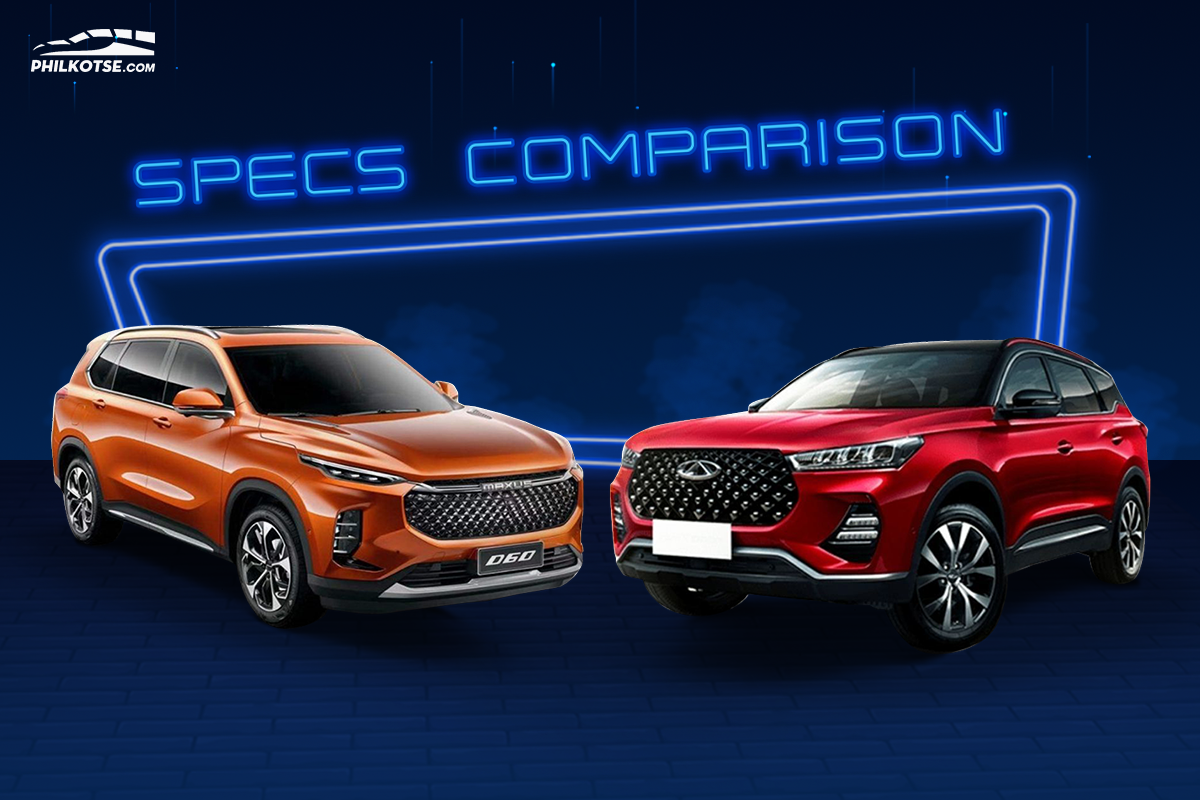 Let's compare the Maxus D60 and the Chery Tiggo 7 Pro and find out which is better on paper
2. 2021 Chery Tiggo 7 Pro vs Maxus D60: Exterior
In terms of size, the Chery Tiggo 7 Pro is 4,500 mm long, 1,824 mm wide, and 1,746 mm in height. Its wheelbase is 2,670 mm long, and it also has a ground clearance of 163 mm.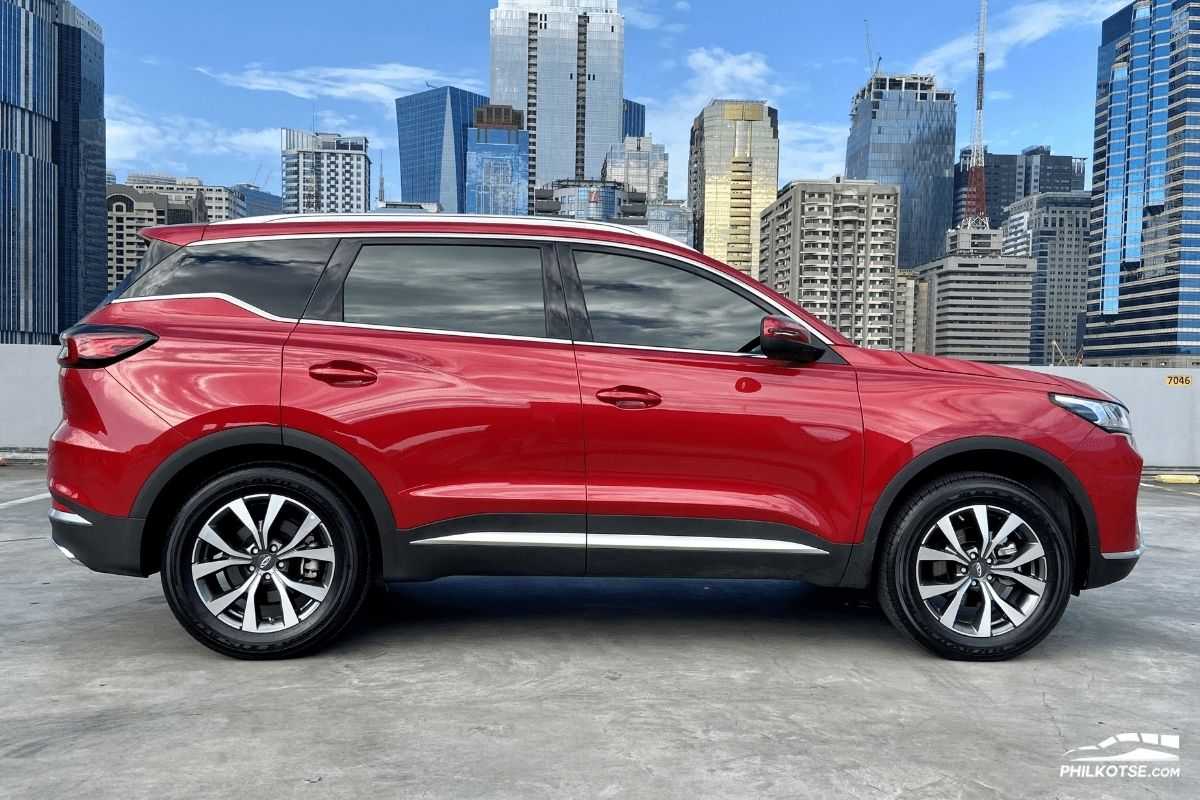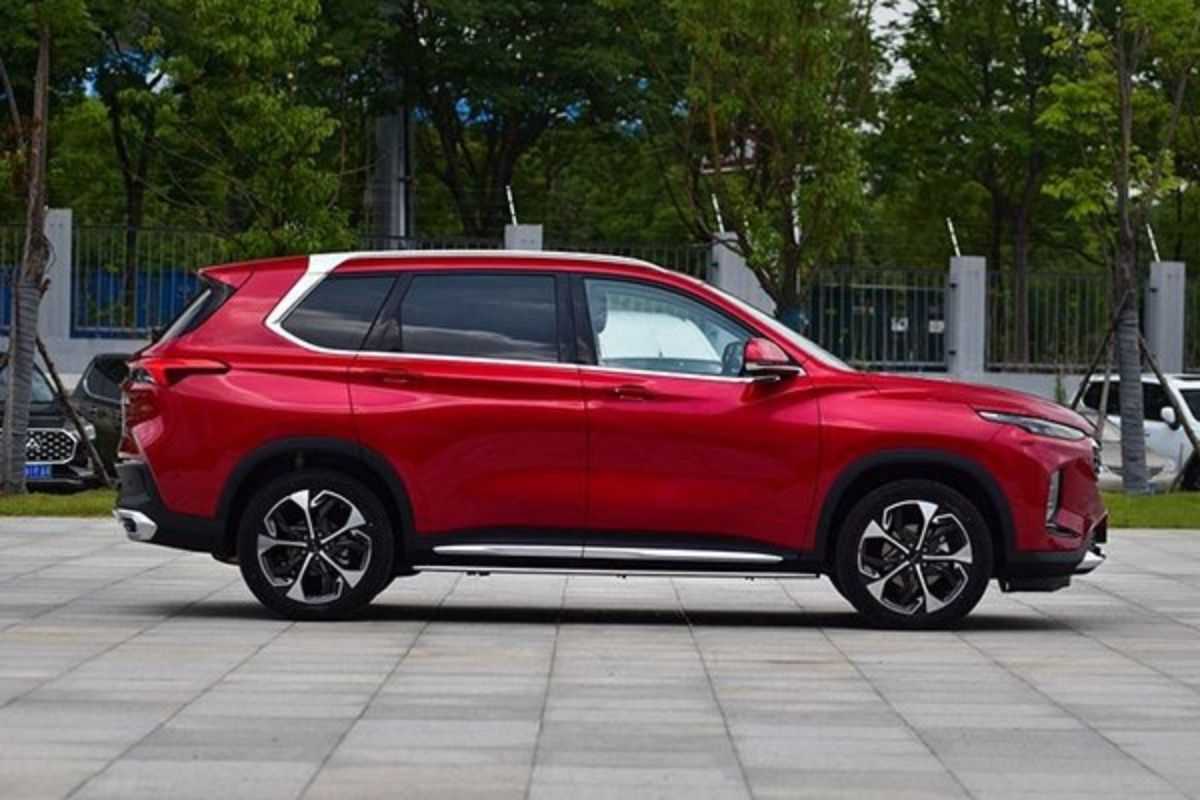 Compare the side profiles of the Chery Tiggo 7 Pro (left) with the Maxus D60 (right)
Compare that to the Maxus D60, which has a length of 4,720 mm, a width of 1,860 mm, and a height of 1,736 mm. The Maxus crossover also has a 2,760 mm wheelbase.
For now, there's no data on the D60's ground clearance. As a whole though, the Maxus crossover is longer and wider but is shorter compared to the Chery model. The former's wheelbase is also longer by a fair bit.
>>> Related: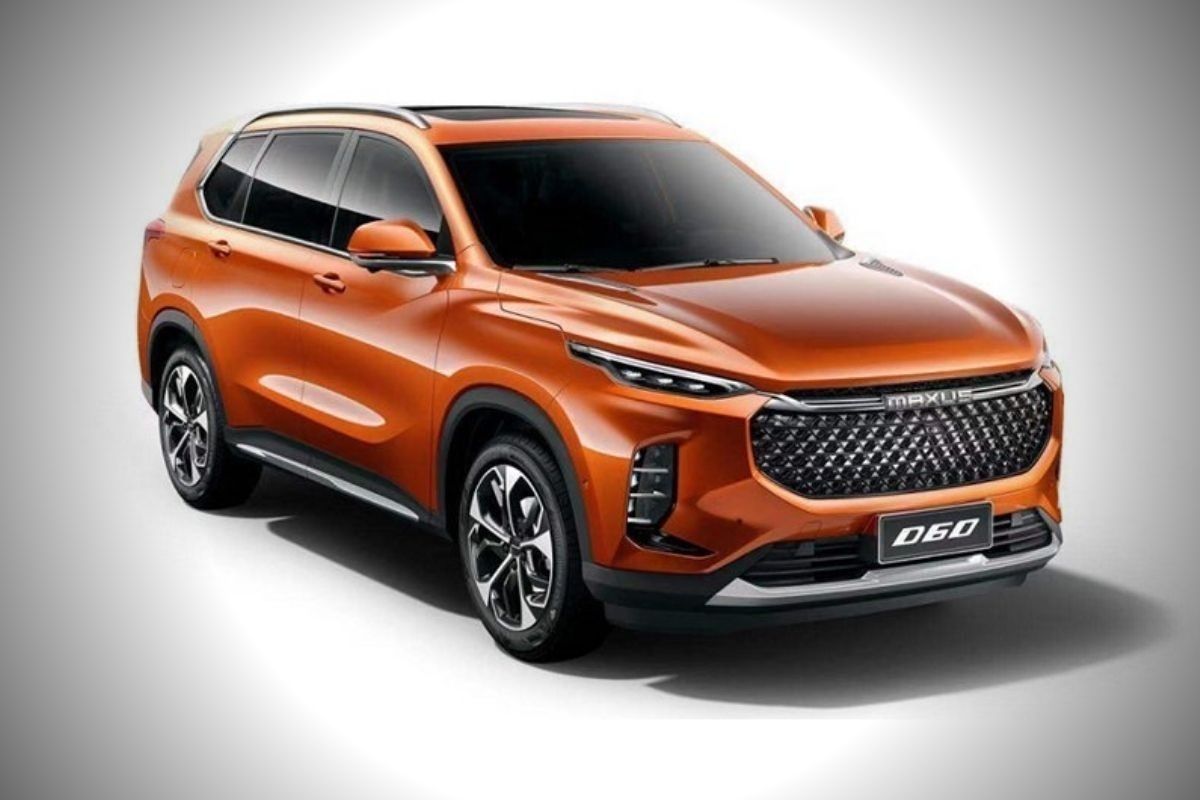 Both of these crossovers are oozing with style
For exterior features, both the Tiggo 7 Pro and D60 Pro are equipped with roof rails, alloy wheels, front fog lamps, and daytime running lamps. They also come with turn signal lights integrated into their side mirrors.
However, the Chery crossover has LED headlamps and a larger set of 18-inch wheels. The D60 Pro, on the other hand, comes with a pair of halogens and a smaller set of 17-inch wheels.
3. 2021 Chery Tiggo 7 Pro vs Maxus D60: Interior
Inside, both the Tiggo 7 Pro and the Maxus D60 can seat up to five occupants including the driver. Both also come with cruise control, and a six-piece speaker system.
The Tiggo 7 Pro, however, has leather seats, and an automatic air-conditioning system. The D60 in comparison has fabric-clad seats, and a manual AC, though both models provide an AC vent for their rear compartments.
The two crossovers also feature charging ports, and USB ports. On a side note, for those looking for a seven-seater crossover, the Maxus D60's top-spec Elite variant has the third row.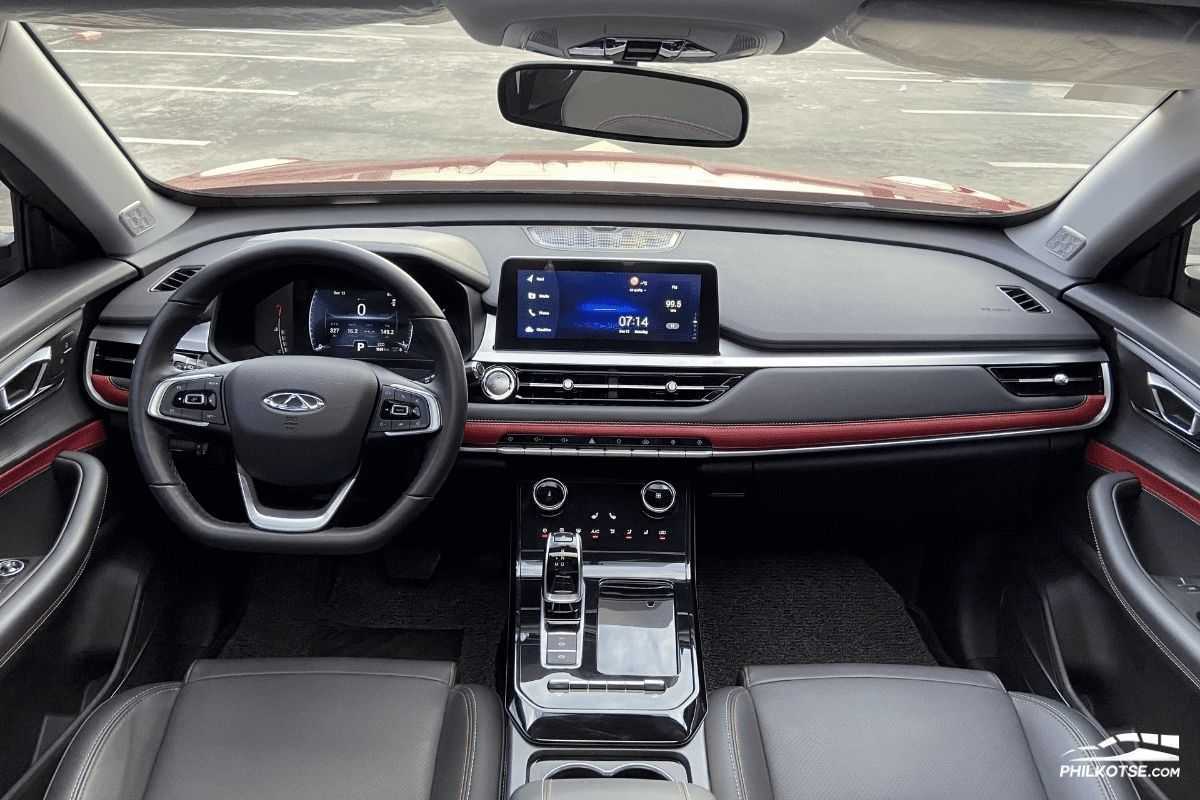 Inside the Chery Tiggo 7 Pro
>>> Related: 
As for their on-board entertainment systems, the Chery Tiggo 7 Pro's 10.25-inch has Apple CarPlay and Android Auto. In comparison, the D60 Pro uses a smaller eight-inch screen with USB and Bluetooth connectivity only. And lastly, Chery's crossover model also comes with a sunroof, whereas the D60 Pro does not. That however is available on the Elite variant.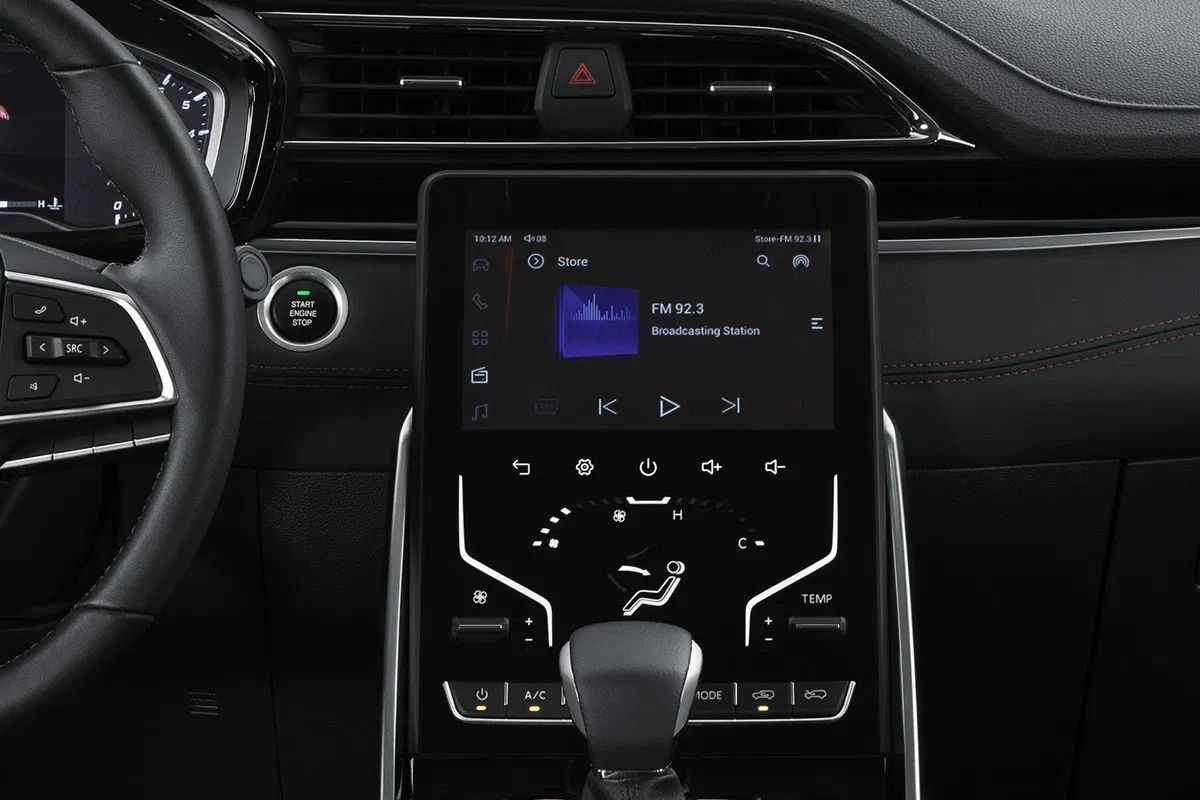 A closer look at the D60's touchscreen
4. 2021 Chery Tiggo 7 Pro vs Maxus D60: Engine and Performance
The mechanical heart of the Tiggo 7 Pro is a turbocharged 1.5-liter inline-4 capable of making up to 145 horsepower and 210 Nm of torque. Power is sent to the front wheels via a continuously variable transmission.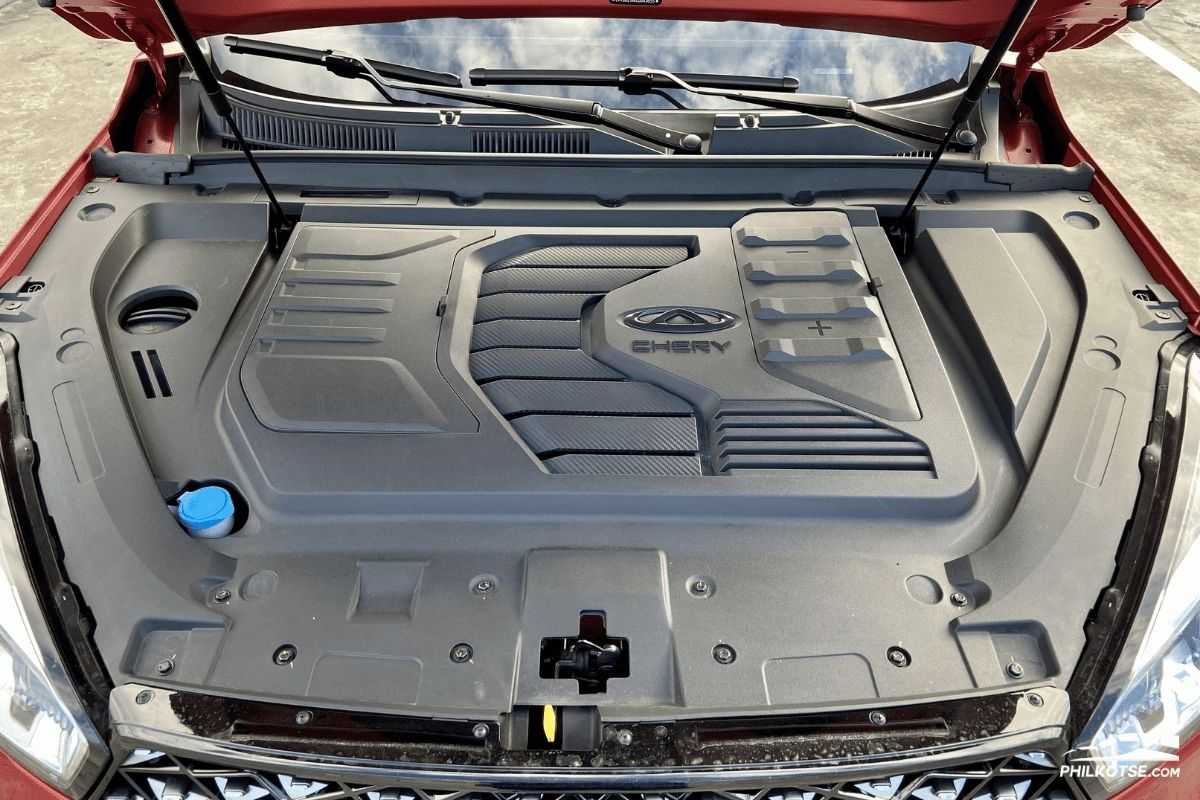 The Chery Tiggo 7 Pro's engine bay
Meanwhile, the Maxus D60 comes standard with a turbocharged 1.5-liter inline-4 that makes 167 horsepower and 250 Nm of torque. For the Maxus, power is sent to the front wheels via a seven-speed dual-clutch transmission.
>>> Related: 2021 Geely Coolray vs Chery Tiggo 7 Pro Comparison: Spec Sheet Battle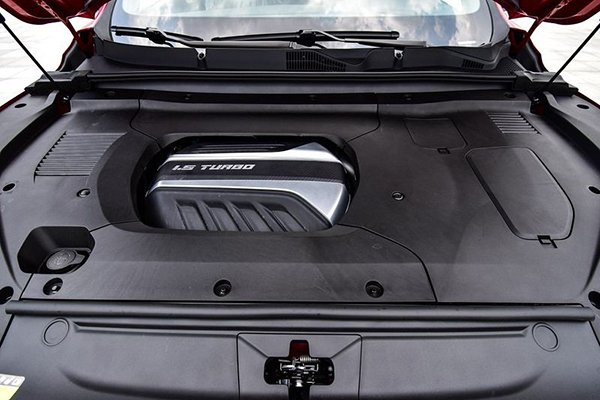 The Maxus D60's engine
With that in mind, the D60's engine provides more power and torque overall. Both, however, use the same suspension types.
To be specific, they come standard with a MacPherson strut suspension for the front and a multi-link type suspension for the rear. Both also have front and rear disc brakes, as well as an electronic parking brake with an auto-brake hold function.
| | | |
| --- | --- | --- |
| Specs | Chery Tiggo 7 Pro | Maxus D60 Pro |
| Engine | 1.5-liter inline-4 Turbo | 1.5-liter inline-4 Turbo |
| Fuel | Gasoline | Gasoline |
| Horsepower | 145  | 167 |
| Torque | 210 | 250 |
| Transmission | CVT | 7-speed DCT |
5. 2021 Chery Tiggo 7 Pro vs Maxus D60: Safety
For safety, the Chery Tiggo 7 Pro has a total of seven airbags, while the Maxus D60 Pro comes with four. Both come standard with anti-lock braking with electronic brake-force distribution, rear parking sensors, tire pressure monitoring, a car alarm, and engine immobilizer, ISOFIX, as well as stability control.
The Chery model, however, does have a front camera, while the D60 Pro lacks that feature
6. 2021 Chery Tiggo 7 Pro vs Maxus D60: Conclusion
If power and torque are your concern, then the Maxus D60 might be the crossover for you. In comparison, the Philippine-spec Tiggo 7 Pro currently has one variant and it's a five-seater.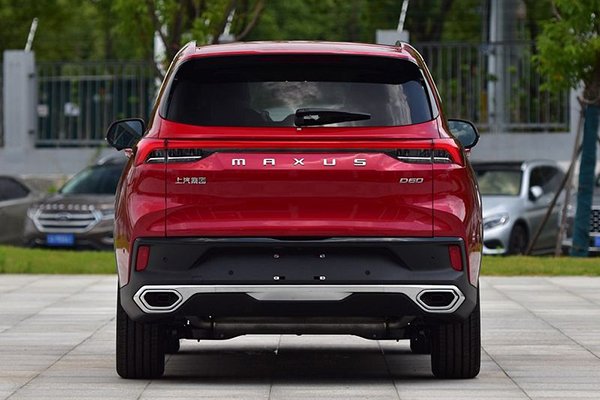 Do you like the Maxus D60's rear end?
Regardless, one cannot ignore the features that the Chery crossover features. It has a better touchscreen with Apple CarPlay and Android Auto, more airbags, and it offers a more advanced air-conditioning unit. It can also provide better illumination since it comes with LED headlamps.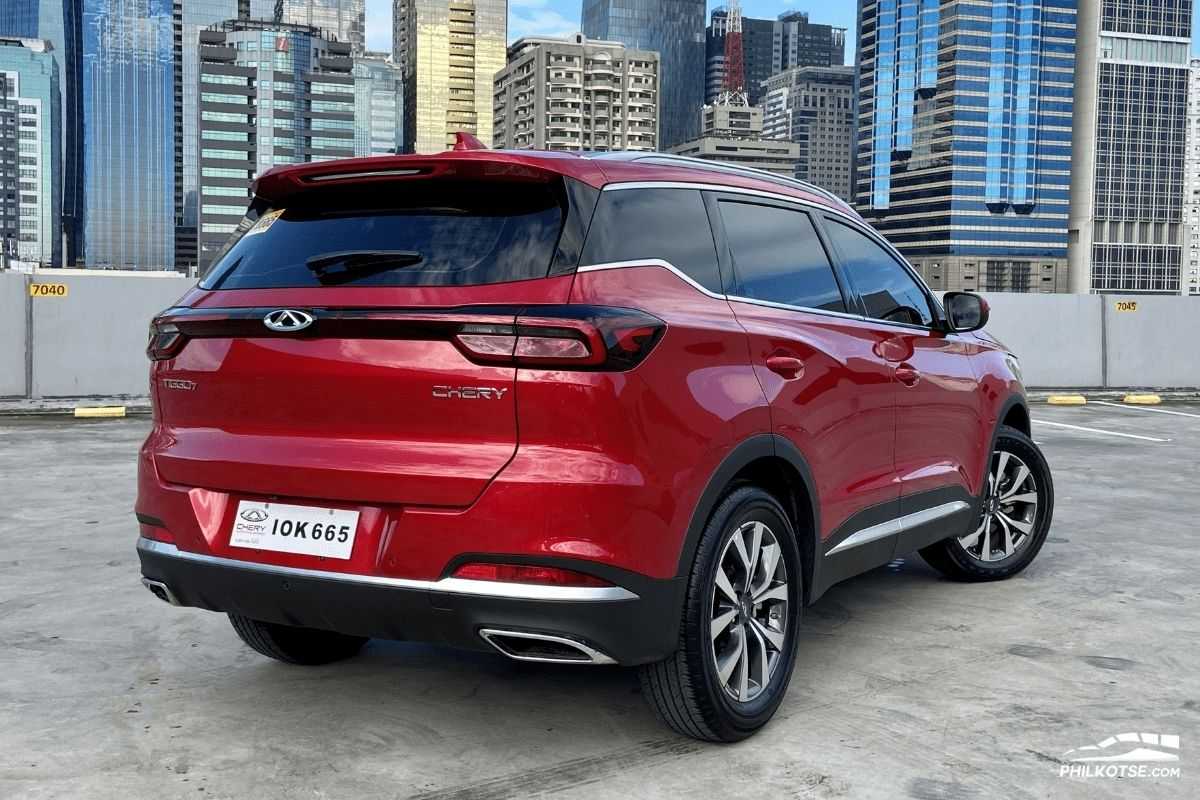 Or do you prefer the Chery Tiggo 7 Pro's rear end?
Overall though, both crossovers are competitively priced and come with a lot of gadgets and safety features. So, at their price point, you'll indeed be getting a lot of on-board features for your buck. For more comparison articles like this, keep reading here on Philkotse.com.
2021 Chery Tiggo 7 Pro vs Maxus D60: Variants
| | |
| --- | --- |
| Chery Tiggo 7 Pro Variants  | Price  |
| Tiggo 7 Pro  | Php 1,198,000  |
| | |
| --- | --- |
| Maxus D60 Variants  | Price  |
| D60 1.5 Elite  | Php 1,258,000  |
| D60 1.5 Pro  | Php 1,148,000 |

Cesar G.B. Miguel
Author
Recent posts