Car leasing in the Philippines: All about its Pros & Cons
Let's take a deep look into the advantages and disadvantages of leasing a car in the Philippines.
Need a car? Depending on your needs and budget, there are various options that you can choose from. If you can afford it, buying a brand-new car with a warranty can be perfect for you and your family.
If you have limited funds or wish to save money for other important stuff, you can also opt to buy a cheaper, pre-owned vehicle. But then again, there's always that option of leasing or renting a car in the Philippines.
Leasing a car involves you paying a certain amount of money in exchange for using a particular vehicle for a certain period of time. It usually lasts between one to three years and is offered by various car dealers and private car owners here in the Philippines.
Car leases serve as an alternative for people who are unable to purchase a vehicle outright, or those who want to avoid the hassles of vehicle ownership. The way it works is that leasing companies buy the vehicle from a dealership. 
An upfront deposit is generally required upon leasing the car and there will be monthly payments involved. There is a considerable amount of computations that go into the amount you pay, to cover interest, monthly payments, the vehicle's depreciation, and other fees. Philkotse.com will show you the pros and cons of car leasing in the Philippines.
I. The pros of leasing a car
Vehicle renting offers points of interest to both buyers and sellers. For the person who leases it, the payments will definitely be lower than that of a car loan. Taxes are also not charged upfront; they are added on monthly statements instead.
1. Enjoy driving a new car
Besides the considerable difference in cost, many prefer leasing over outright purchase because it allows them to drive a new vehicle every now and then. When the agreement is over, you just return the car and sign up for a newer model of your choice.
Customers do not have to go through the ordeal of selling their pre-owned car to purchase a new one, and they won't have to worry about shouldering the car's depreciation, either. Therefore, this option is ideal for people who just need a vehicle for a short period of time.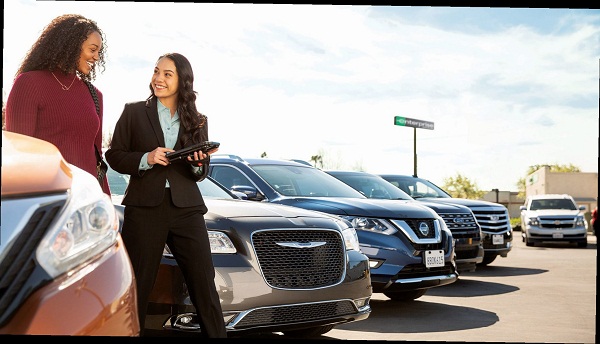 Many prefer leasing over purchasing because it allows them to drive a new vehicle every now and then
2. Possible buying options after leasing agreement expired
Now, if you happen to fall in love with the car and want to continue using it after the agreement has expired, most leasing companies offer buying options. For the sellers or the individuals who let you lease their cars, car leasing can be a great source of income while maintaining full ownership, since it is a way for them to earn back some of the money they spent in purchasing the vehicle.
Since lease agreements usually are just for a short period of time, they can have a steady stream of clients.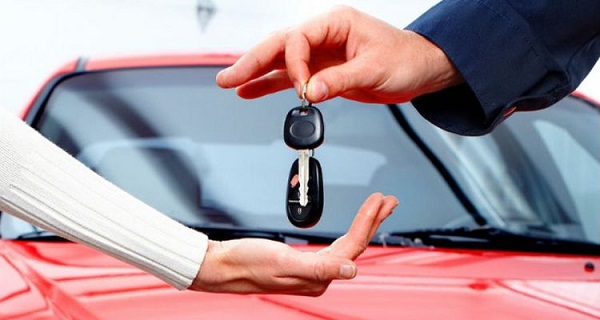 If you happen to fall in love with the car and want to continue using it after the has expired, you most leasing companies offer buying options
II. The Cons of Leasing a Car
1. Penalties for the car damaged parts
Leasing entails paying various fees and charges that mostly go towards the car's upkeep since it has parts that generally deteriorate when continuously used. Oil filters, engine oil, batteries, shield wipers, spark plugs, suspensions, and tires are just some examples.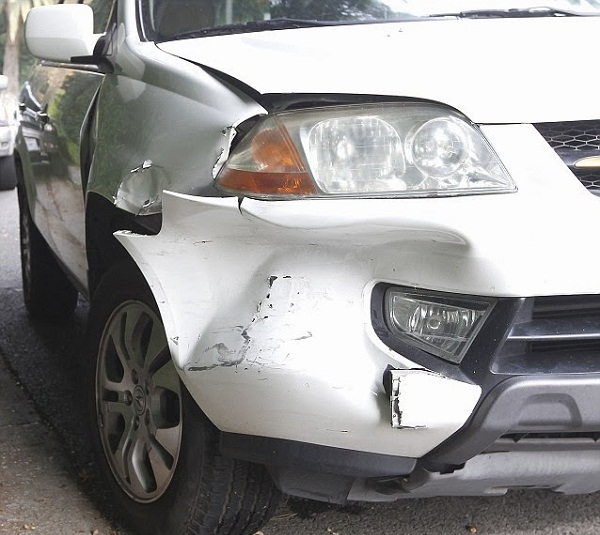 Leasing entails various fees and charges that go towards the car's wear and tear parts
2. Pay extra for exceeded mileage
Although there are some leasing companies here in the Philippines that offer unlimited miles, most lease contracts are good for a specific mileage. When you exceed this, you may need to pay extra fees or penalties. On the other hand, unused miles don't usually entitle you to credits or refunds, either.
Therefore, if you hate paying fees and penalties or if you tend to drive long distances that exceed the mileage dealers offer, or are prone to minor accidents that can result in damage to the car, leasing may not work well for you.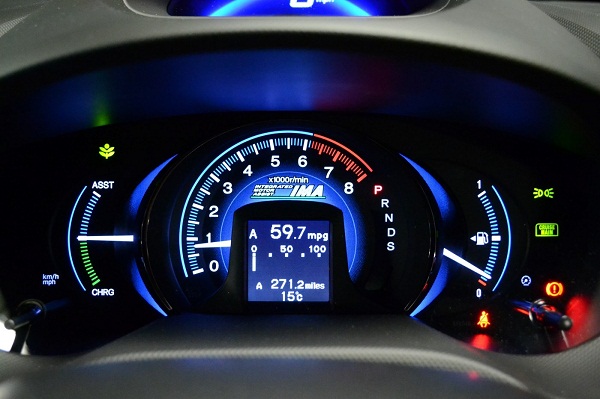 Most car leasing contracts have limited mileage
3. It is not possible to customize the car
If you are a fan of car modification, leasing may not be a suitable option for you. Engine modifications, paint alterations, or adding accessories are not allowed since you are obligated to return the vehicle in the same pristine condition as you received it.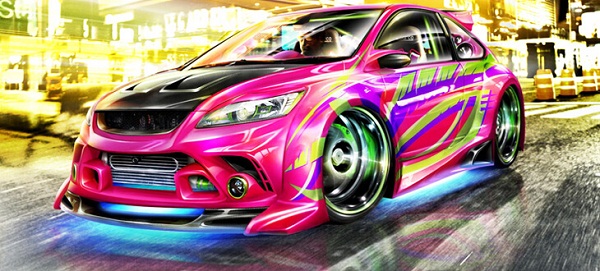 Say goodbye to car modification if you are having a leasing contract
4. Cancel a lease agreement is not easy
Meanwhile, canceling a lease agreement is not easy. You can't just walk away from it.  If an unexpected situation renders the vehicle unnecessary within the lease period, terminating the contract earlier can be very expensive. That is why many people say that leasing may end up being more expensive than an actual car loan in the long run.
III. Car leasing companies in the Philippines
Here are some car leasing companies here in the Philippines:
Nissan Car Lease Philippines
Viking Rent A Car Services
Avis Philippines
Budget Rent a Car
Hertz Philippines
Click Auto Rental
MIAS Car Rental
These companies offer services such as self-drive, chauffeur-drive, airport transfer, city transfers, one-way rental, shuffle service and tours, weddings and special events, and personal or corporate long-term car lease.
You can check each company's website to go over the prices that they offer so you can compare, and many of these companies provide flexible pricing, too. You can also give them a call or send them an email to find out more.
Truth be told, many dealers love the car leasing business because most people do not have a full understanding of how it works; this gives them an advantage in terms of profit.
As a potential client, you would do well to review the offer first. Check the mileage limit, monthly fees and other conditions that are stipulated in the agreement, to see if it works for you. If everything is to your satisfaction, then, by all means, go for it.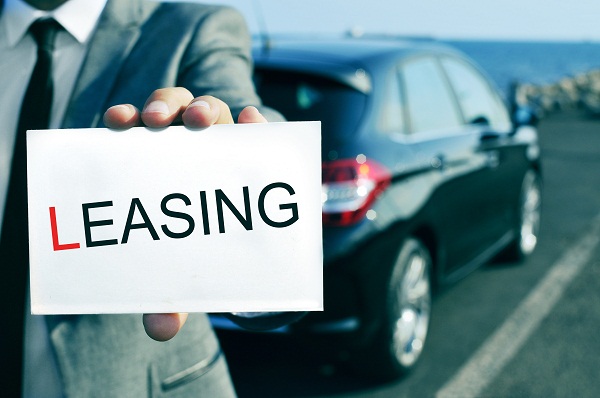 Many dealers love the car leasing business because most people don't really understand how it works
It is crucial to thoroughly go over these pros and cons, to avoid spending more than you should. One of the main questions that you have to ask yourself when deciding to lease a car is how long do you plan to use the car for; if you want something long-term, buying a brand-new car or a second-hand one may be better for you.
Similar to car loan applications, take note that the process of leasing a car also requires you to submit certain documents, such as valid identification and necessary financial papers; these are needed by the dealers to showcase and prove your capacity to pay.
If this does not appeal to you at all, purchasing may be more ideal. Just make sure that you buy it from a reputable car company or individual, and weigh the options presented.
It pays to know what you are getting yourself into. When you can clearly see what each has to offer then, it would be a lot easier to determine which option would best fit you and your family's needs.
Author

Hanna is one of the most competitive swimmers in the country during her day. It was not long before she discovered her passion for the automotive industry as well. Nowadays, she balances her passion through writing as well as coaching.