9 tips for avoiding car buyer's remorse
Here are some tips that will help you enjoy your chosen set of wheels to the fullest and for as long as you can, buyer's remorse be damned.
Ah, car buyer's remorse. Whenever we think we've spent enough time mulling over a significant purchase (and then actually pushing through with it), that nagging feeling suddenly comes up and bites us in the butt. And when it does, we're forced to second-guess everything: from our own judgement and sanity (what was I thinking?), our financial capability (could I actually afford to pay for this long-term?), even the very merits of our purchase itself (is this really worth my money?).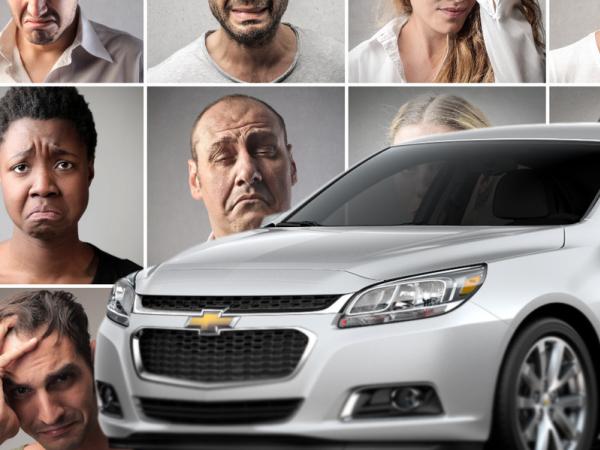 Buyer's remorse can come with almost any transaction you've made
Buyer's remorse can come with almost any transaction you've made. Maybe you feel like you overindulged in that pricey restaurant buffet. Or you're having misgivings about treating yourself to that fancy dress suit. Perhaps you're now plagued with second thoughts about having bought that suburban house with a view overlooking the city. 
And then, there's you questioning yourself over that brand-new car you just put in your garage. (Uh-oh)
Much like real estate, a car is a very significant investment both of your money and your time, and the prospect of doubting the very wisdom of such a purchase can give your stomach more butterflies than a balmy spring day. It certainly doesn't help that "car experts" inevitably pop up among your friends and family, ready to either congratulate you or chastise you for getting a particular model and trim that came with or without specific features. And with an ever-growing array of choices in the local car market, it's easy to see where one can be frustrated, sometimes into inaction altogether.
But nobody needs to feel guilty about buying a car that practically fits their needs and budgets in a given time. Here are some tips that will help you enjoy your chosen set of wheels to the fullest and for as long as you can, buyer's remorse be damned.
Buyer's Remorse: 7 Cars Owners Regret
1. Be sure it's a car you've really fallen for
It may be the hottest car of the season, your friends and colleagues are all getting one, or your favorite celebrity just happens to look cool while driving it. But hey, they're not the ones who will have to address the long-term issues down the line like car maintenance, repairs and registration. Besides, it goes without saying that their tastes and sensibilities don't always align with yours, so why jump on that bandwagon if you're not sold on it 100%? Do you really need a convertible like your single friends do, when you have a family of six to ferry every day? Or is having 4WD really practical when you're in the city most of the time?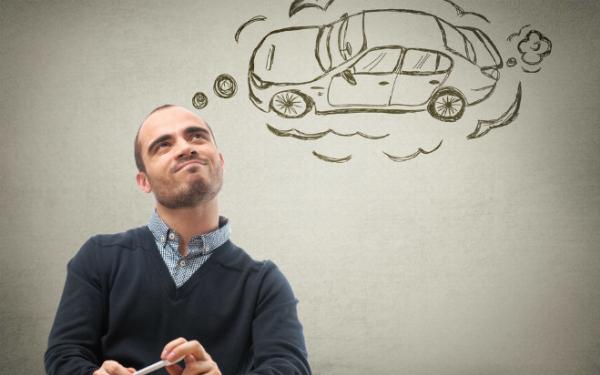 Be sure it's a car you've really fallen for
Having a car is much like having a relationship; sure you get all giddy with the really cool things you get out of it, but there's also the matter of having to live with its flaws, especially those that aren't readily apparent and come out a year or two into ownership. If you decide that the advantages of your chosen car far outweigh the issues and liabilities it comes with, then you know you've fallen hard.  
2. Choose a color that gets your approval
Black. White. Grey. Anything in between. Whatever it is, it better be a color that you really like, because a big part of any car's appeal is the visual aspect. You want to be inspired whenever you land your gaze at its gleaming body in the garage. You want to feel that this is a car you can be proud to show off as you drive down the road, and that you don't mind being seen in it, wherever you're taking it to.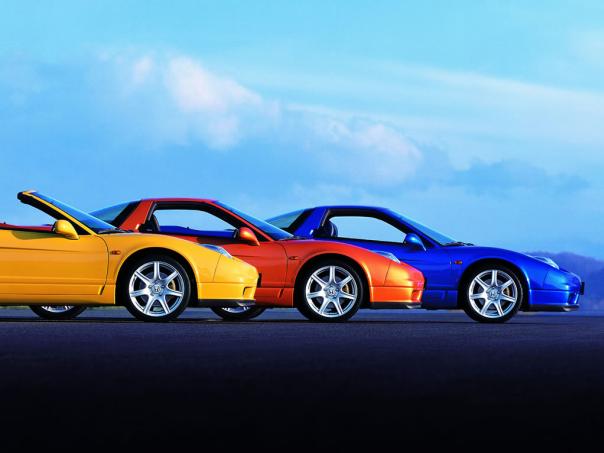 It better be a color that you really like
Don't settle for a color that only comes close to what you really want, and don't go for another color that you're not comfortable with just because it's the only one your preferred variant comes in; doing either of these could be reason enough for you to have misgivings about your car later on.
To avoid being too rigid in your decision, try to list down two or three of your preferred colors for a particular model and variant. That way, you increase your chances of getting a car in a color that's to your liking.  
>>> Click to find out how color can affect your car's value
3. Measure your garage
Once you have selected your car of choice, it's time to make sure it actually has a place to stay in once you get to bring it home. It wouldn't hurt to get the car's dimensions and place them against your garage's measurements i.e. height, length, width. The last thing you want is having to park your brand-new car at the curb, where it will be susceptible to damage and theft, just because it couldn't fit in your driveway.
Once you have selected your car of choice, it's time to make sure it actually has a place to stay in once you get to bring it home
If you're already sold on the car and garage isn't up to spec, you can either opt for a more appropriately-sized car, or throw in a bit of renovating to make sure your new ride can fit inside once you drive it home. Even the car's ground clearance measurements is important in certain instances, especially if your driveway has a rather steep ramp or entry; it would be a shame to scrape that pristine bumper underneath just because the car sat a little too low relative to the ground.
4. Shop around to get the best deal
You stop by the first dealership you see, and find what seems to be the "perfect" car: has all the bells and whistles you want, in your favorite color, at a price that you can manage. But before you flip out that checkbook, hold on.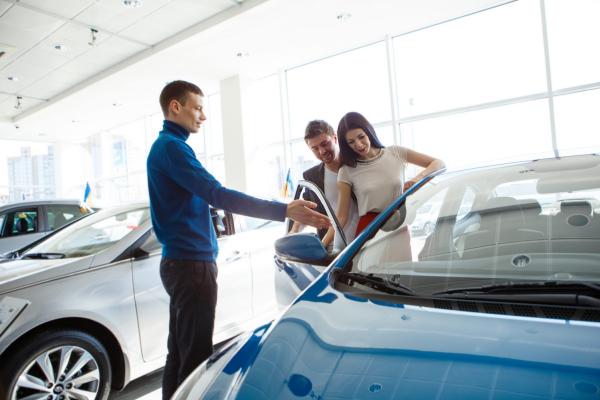 Shop around to get the best deal
Salespeople are counting on you to make an impulse buy that's based on emotion, rather than research. They'll turn to their bag of tricks in trying to keep you inside the dealership long enough to sway you into signing that purchase form, with promises of freebies, flexible financing schemes, even after-sales privileges. Not all car dealerships offer the same perks, and those under the same brand even have different prices when it comes to accessories and parts.
Check your initial excitement and make a non-commitment to the first dealership you visit, but don't turn them down just yet. After all, it is your prerogative and right as a potential customer to look around and get the best deals. As you leave your contact details with them, expect them to get in touch with you constantly, in an earnest bid to outdo one another in securing your business. Don't give in to the pressure from any one dealership, and carefully evaluate which one can give you the best value for the money you're about to spend.
5. Don't take "I don't know" for an answer
Salespeople and car dealerships generally should be knowledgeable about the product they're selling, so it helps for you to take advantage of their enthusiasm in engaging you as you check out the showroom.
As early as when you first browse your chosen car online, write down a list of questions you might have, and run them by the staff when you arrive at the dealership. At the very least, it will be a good test of how well do they really know their product. If you can throw in some questions about how their car compares with a competing model (assuming you've also done your own research on this), then you can find out too if they're being honest about their product's shortcomings relative to the competition, or if they're trying to gloss over them just to make a sale.
Equally important is asking questions about payment terms, maintenance costs, parts availability, even the warranty coverage and exclusions. An informed customer benefits them since it brings repeat business that hinges on customer satisfaction.
6. Take your own sounds for a spin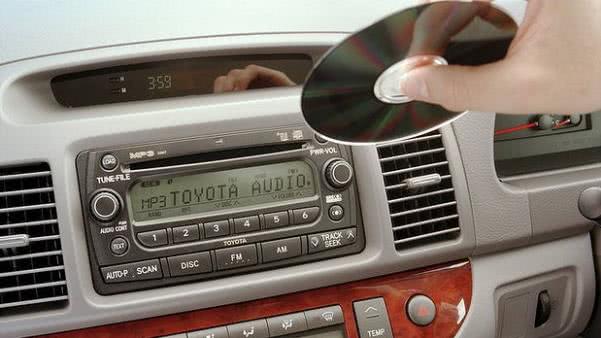 Bring your own audio files to the dealership so that you can judge for yourself how the setup sounds like
Dealerships will often arrange a demonstration of the car in their favor, using elements that are within their control to influence a potential customer's impression. Take the sound system, for example. They might have a demo CD or two that they can use to demonstrate the clarity or richness of the car's internal acoustics.
But since you're going to be the one who'll do the music mixing once you're taken hold of the car, it might as well be perfect for your musical tastes. Bring your own audio files to the dealership (whether it's a CD, a USB drive or a streamed Bluetooth file from your phone), so that you can judge for yourself how the setup sounds like under conditions that you'll be driving in. This will help you determine if the audio quality on your preferred model and variant is satisfactory in terms of output, or if you need to step up or down in terms of price.
7. Get the family all aboard
Nothing is more disappointing than getting a new car and finding out that it doesn't fit all the people you need to bring along. There's also the matter of being able to seat everyone, but in such cramped quarters as to make the trip truly uncomfortable.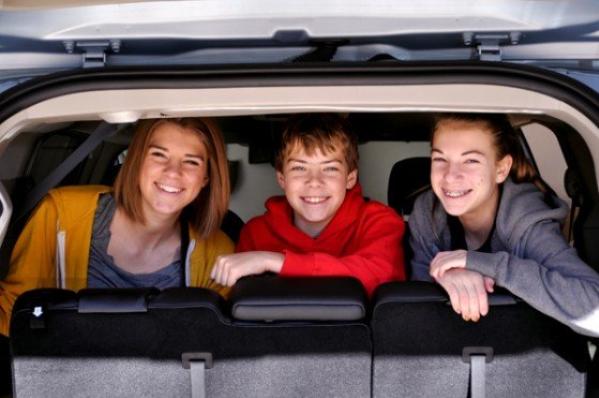 Have the members of your family with you and let them check out the car for themselves
At some point during your car shopping, have the members of your family with you and let them check out the car for themselves. The young ones, the elderly, and the tall ones are especially important, so you can get their input as to the car's interior space, ease of ingress and egress, seat comfort and convenience features such as cup holders.
Better still if they can all be inside during an actual test drive to simulate real-world conditions, not just in the showroom. You'll have enough things to occupy your attention as the driver, so it pays to consider how your passengers will anticipate (or dread) riding along in your new car. 
8. Brush up on how it's going to cost to insure
Check with a range of auto insurers how much it will actually cost to have your preferred vehicle insured, as well as the added services they offer, and how flexible their payment terms are.
If you have friends that drive cars, you can also ask them what their insurance company is, how much they pay, and how easy (or difficult) it is to make an insurance claim. Insurance premiums are heavily dependent on the type of vehicle you're looking at, as well as the engine size and type, so you might want to factor it in when considering a new car purchase.
As an aside, insurance companies shoulder the cost of insurance-related repairs for the first three years of ownership, with the car owner having an increasing share of the expenses from the fourth year onwards. For better understanding of this matter, read our comprehensive guide on car insurance in the Philippines.
9. Read or watch what others think online
It's likely that you will not be the first to be smitten by the car of your dreams. Chances are, others have already beaten your bankbook to it. This works to your advantage, since you'll be able to get real-world feedback from first buyers that you won't find in any marketing brochure or sales flyer.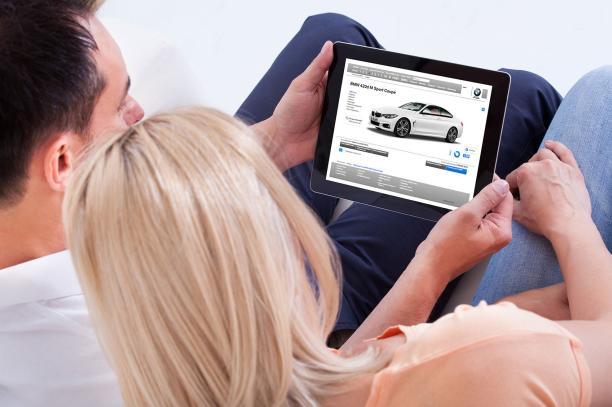 Motoring websites are a good place to start with first buyers' reviews
Motoring websites are a good place to start with their reviews. Joining a car club, especially one that's dedicated to the exact model you're eyeing is an even better idea. Of course, you wouldn't want to just read about it; fortunately, there are also video reviews on YouTube for example, where you can watch just how the car performs under scrutiny.
>>> Car clubs: The hidden benefit of car ownership
You won't just get a rundown of the car's good and bad points, but also customization options; see how other owners both here and abroad have managed to personalize your chosen car to suit their tastes.
Purchasing a new car is a major decision that you and your household can undertake. It's certainly no small matter to evaluate several factors that will ultimately result in you happily driving off the dealership in your new set of wheels. As a potential customer, the least you can do for yourself is to avoid the pitfalls of making an impulse purchase that might lead to buyer's remorse later on, over things that might seem inconsequential right now. Your money – and your satisfaction – deserve to go a long way.
>>> Click here to get more useful tips and advice for car owners
Author

Joseph has been on the LTO's records since 2004. Old enough to remember riding in taxicabs with analog meters. Keeping his hopes high and his revs low, he dreams about owning a Kei car when he retires. Hates slow parkers.