Car safety is important and knowing the ins and outs of crash tests isn't enough!
In prior articles, other aspects of car safety features have been explored! Here is more information that demystifies and sets the record straight about the deeper subject of car safety.
Every motorist driving off into the street has fate and chance that is determined by their safe car. There are two types of car that exist, one that will keep the occupants intact or a bonafide rolling steel coffin! Of course, the preference is keeping intact in a safe car, not a matchbox car, not the other option. The modern auto is an overlapping safety net of features that are built into a unibody or ladder frame, to keep the occupants in one piece and breathing!
Now we'll layer all these factors from the ground up, to establish levels of safety that is important to know! It shouldn't be taken for granted, and safe driving is more than the sum of all the car's components.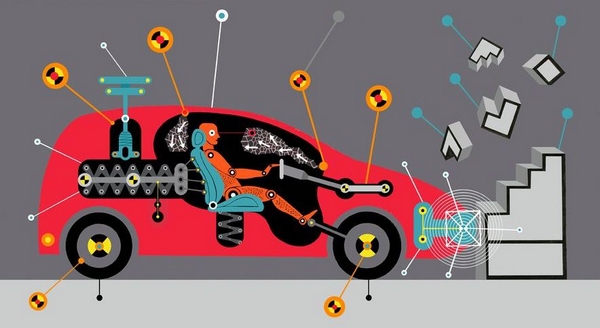 Every motorist driving off into the street has fate and chance that is determined by their safe car
Active safety features (first safety net)
Think of it as the quarterback that covers your backside and keeps the car running nominally! It helps prevent collisions and serious accidents that endanger the occupants.
Assistive safety features (second safety net)
These features provide visual and aural inputs so the driver can be warned of any immediate problem and act on it.
Protective car structures (third safety net)
The car's chassis has the main compartment and crumple zones that protect occupants from becoming pancakes and jelly, in violent accidents and collisions.
Passive safety features (fourth safety net)
The features are inactive until it's triggered by sensors or any violent events that trip them. All four layers work together to keep the cars running and avoid anything serious happening
I. Organizations that grade crashworthiness
Here are some crash tests to find out what cars offer the best protection, and the highest grade is a "five-star plus rating" that means it passed all relevant tests. A safe car should pass all tests with high grades or will get a low safety rating. Ideally, safe cars established by these tests should be considered only, not the ones with poor ratings.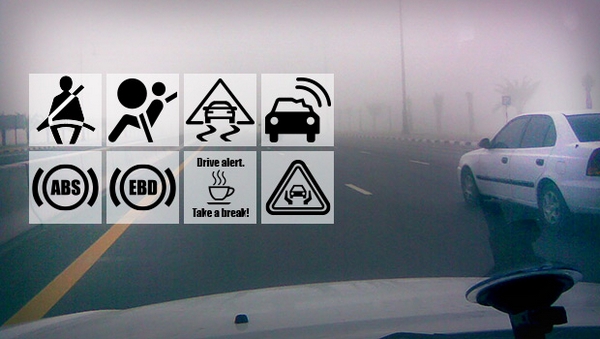 A safe car should pass all tests with high grades or will get a low safety rating
1. National Highway Traffic Safety Administration (NHTSA)
This organization tests cars in the United States by subjecting different car models made by different manufacturers. This reveals potential death traps and guides car buyers in choosing safe and crashworthy vehicles. The NHTSA is the only organization that rates rollover, frontal, and side crashes for more realistic scenarios that can kill or cripple occupants in a less than a standard car.
Frontal crashes simulated at 35 mph against a stationary barrier.
Side crashes are simulated by ramming a moving barrier into a stationary vehicle at 38.5 mph. The barriers weigh about 3,015 lbs. to do as much damage.
Side Pole Crashes simulated by side wards movement into a pole at 20 mph. This will find out how moving sideways can harm occupants inside.
Rollover resistance test is the worst-case scenario, when the car has lost stability and rolls over. This will see how when the central compartment and crumple zones work.
If a car fails this test and others, then it could not be considered a safe car!
Frontal Crash Test by NHTSA
2. Insurance Institute for Highway Safety (IIHS)
All car safety test done by IIHS will check how well they rank up to two categories like crashworthiness and how well the chassis survives a crash, also how features prevent or lessening the crash damage. Crashworthiness is ranked by good, acceptable, and poor grades that have six tests to pass or fail. Here are the collisions simulated by the IIHS that should be satisfied or a poor rating.
Driver-side small overlap front
Passenger-side small overlap front
Moderate overlap front
Side crashes
Roof strength
Head restraints
Testing crash avoidance systems and mitigation features that are basic, advanced or superior ranking to get a five-star plus ranking. Other tests are headlights which are rated as good, acceptable, and poor as additional tests. In 2017, Mazda had five models tested and passed with five-star plus on all five models.
Crash test results from the IIHS
3. Australasian New Car Assessment Program (ANCAP)
All cars tested by ANCAP must get a five-star rating in simulated crash tests conducted and measured scientifically. Batteries of crash tests and how well all the safety assist tech help in preventing or minimizing fatalities is the objective of these tests.
Frontal Offset Test: Crashes cause the car to shift sideways at 64 km/h to see how the driver's side survives.
Full Width Test: A full head-on crash ta 50 km/h an hour to find out, how the front crumple zone holds up.
Side Impact Test: Collision can hit at any direction and this test will check the vulnerability of the passengers in the back! It is struck at 50 km/h by a moving object to check the how a side impact destroys that part.
Pedestrian protection: Tests how the human body reacts and survives when struck at 50 km/h.
Oblique Pole Test: Slanting side hit to the driver's side, by a moving object at 32 km/h to see what damage it can do to the car and driver.
Whiplash test: It tests what happens when occupants suffer neck injury due to whiplash.
ANCAP SAFETY RATING: Ford Mustang
Other tests the following which involve newer safety features that improve safety significantly for car and driver!
Autonomous Emergency Braking: Test how well the car's AI hold up to simulated conditions when activated.
Lane Support System: Whenever the driver leaves the designated lane, haptic and visual warnings bringing the car back automatically.
Speed Assistance System: This system warns the driver of exceeding the safety net, with speed limiters and other tech assistance to slow the car down.
The ANCAP makes sure a safe car is always driven by motorists. All carmakers must pass with five-stars but not get a poor ranking, or it is rolling time bomb on four wheels!
Considering any less than a five-star rank for safety is not "VERY" smart.
II. What test approved features are recommended for buying a car
All these organizations recommend these safety features when choosing a "safe car". These features enhance safety for the passengers, plus a five-star rating on all crash tests is a life-saving option.
Forward Collision Warning Rear Video Cam
Lane Departure Warning
Rear Video Cam
Automatic Emergency Braking
Adjusting headlights
Anti-lock Braking System, Electronic Braking Distribution and Brake Assist
Extra safety equipment found in five-star rated safe cars.
Airbags- front, side, curtain, and knee airbags
Seatbelts (3-pt. ELR and Isofix mounts)
Tire pressure monitoring system
Take note that few sub-compacts have ever scored a five-star safety rating in safety tests. One reason is that budget-lunches aren't high on features and overall performance. Better to go to compact class SUVs or higher into the mid-size cars which have most essential car safety features by far!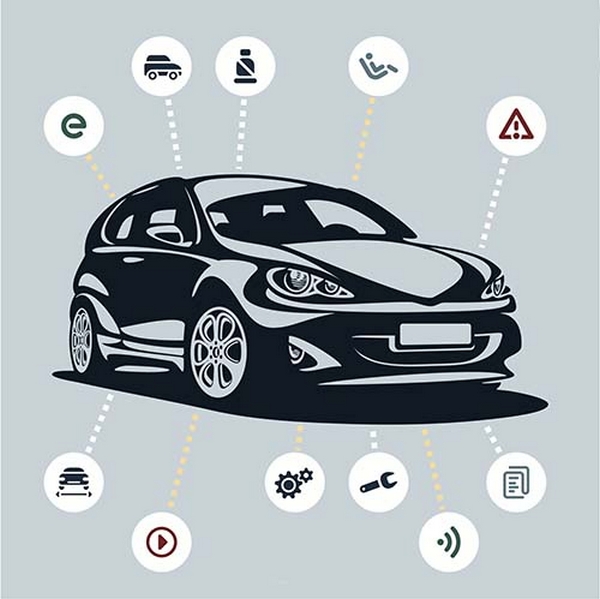 Better to go to compact class SUVs or higher into the mid-size cars which have most essential car safety features by far
III. Is your car a safe car or not?
A safe car will have a five-star rating by NHTSA, IIHS, and ANCAP that do rigorous testing for the motoring public. Careful research and online work can point out to options that have at least a four-star safety ranking, at least. Never choose an option that has a safety ranking of less than four-stars.
Optimally go for the five-star plus options like those offered by Mazda and Honda, even Nissan too. A safe car saves lives; that is what's important but never get a matchbox car. Or be sorry later when the worst-case scenario happens!
>>> Visit Philkotse.com for more smart tips for car owners


Norjan Ismail Abbas
Author