The area under a footbridge is for pedestrians. 
Via a post on its official Facebook page, the Metropolitan Manila Development Authority is reminding motorists that parking under footbridges is illegal.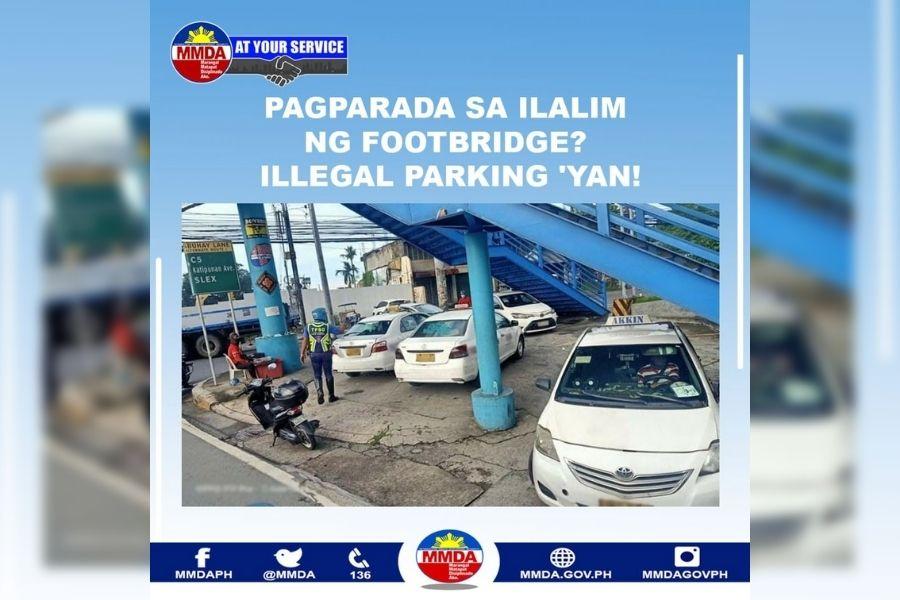 The aforementioned MMDA social media post 
With the help of local government units, the MMDA has already dispatched its Task Force Special Operations to crack down on these erring motorists that were observed to be parked under Metro Manila's footbridges.  
Cars parked illegally on sidewalks and those that were parked in such a way that they were impeding traffic were also issued tickets.  
Of note, the traffic citation ticket for illegally parked vehicles with a driver sitting inside it will be fined Php 1,000. And yes, even those that are using their hazard lights will be sanctioned if caught. Those vehicles that are left unattended have a higher fine of Php 2,000.  
The aforementioned are applicable to the entirety of Metro Manila unless there are existing city ordinances for a specified area. 
Under the MMDA's list of fines and penalties, these parking violations for specific parts of the Metro include the no contact apprehension for illegal parking along Commonwealth Avenue which has a fine of Php 1,200. Then there's also Marikina City's jogging lanes, wherein owners of illegally parked cars can be fined Php 2,000.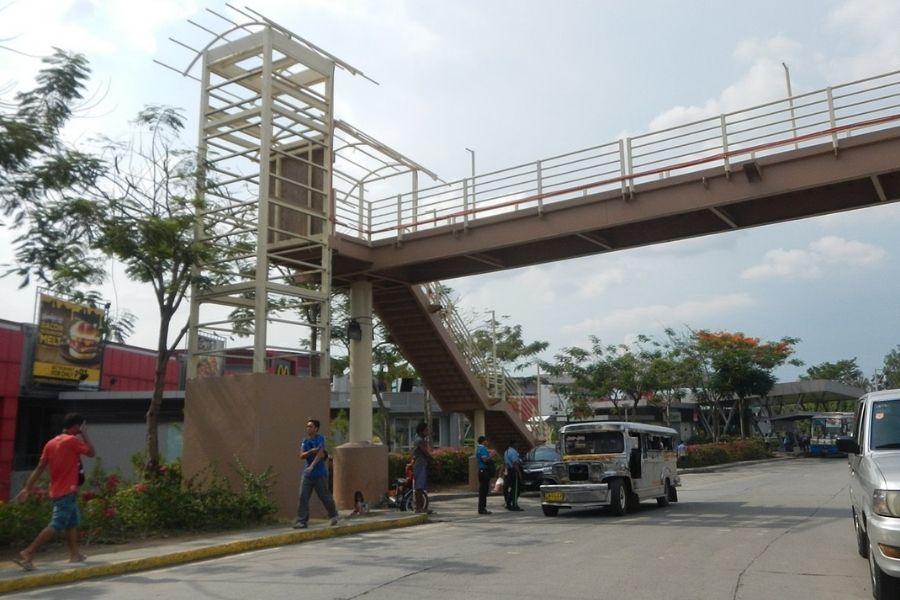 MMDA presence is also key in preventing illegal parking
The penalty if caught for illegal parking via the MMDA's "no contact apprehension" also has a different fine of Php 200.  
For those not in the know, illegal parking has been found to be one of the major causes of traffic in Metro Manila. Back in 2018 alone, a whopping 25,469 illegal parking cases were recorded. So in order to address that issue, the MMDA has since increased the penalty for illegal parking.  
The government has also been working on several infrastructure projects that can help in diverting the traffic from the city's main roads and thoroughfares. In doing so, travel times and congestion may be lessened.  
For more motoring news, keep it here on Philkotse.com. 

Cesar G.B. Miguel
Author