The 2021 HR-V might be new, but there's plenty of room to make it more stylish.
Design is one aspect of product planning that automakers spend endless amounts of time over. From the initial concept, subsequent prototype, and final production version, they obsess over every single detail to get the overall look just right for customers.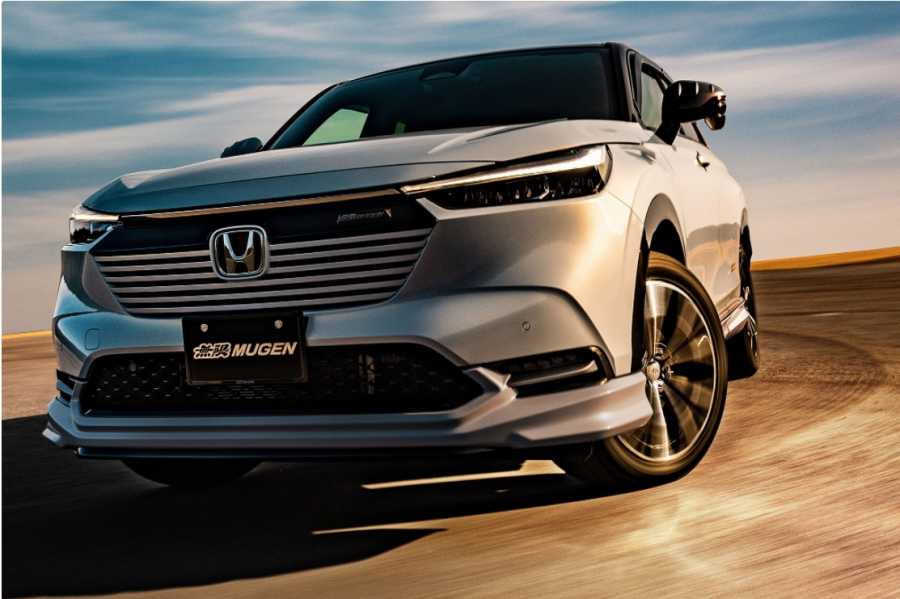 Buyers of the 2021 Honda HR-V can spice up their rides with Mugen body kits
That said, it might be understandably hard to give Honda the benefit of the doubt that it did its share of due diligence where the design of its third-generation HR-V was concerned. The new model is longer and wider than the outgoing version, but the more subdued aesthetic might come as a shock to those expecting a continuation of the second generation's sportier appearance.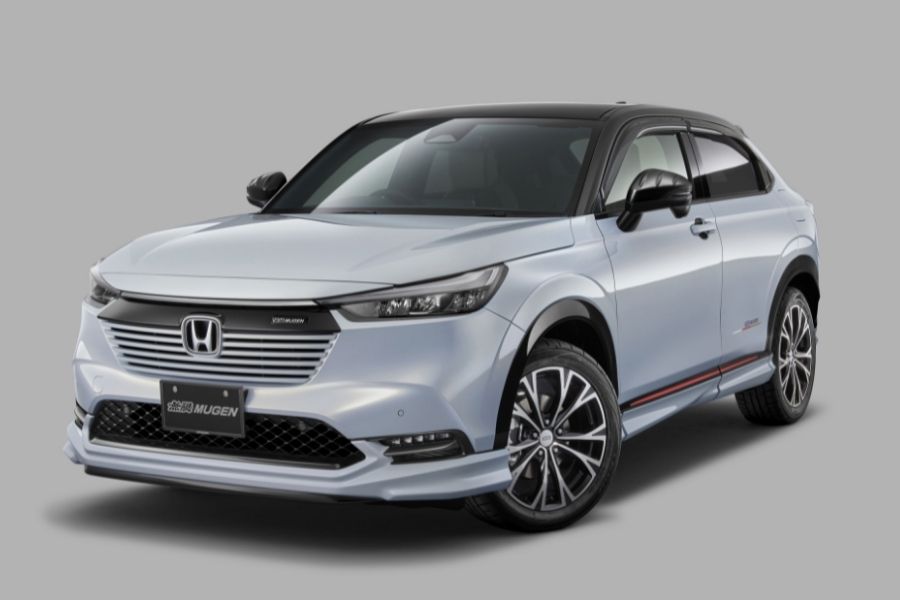 2021 Honda HR-V with Mugen Kits
Not to worry, because along with the standard Vezel (as the HR-V is known in Japan), Honda is coming up with Mugen bodykits to spice up the staid subcompact crossover. Chief among these enhancements is a front garnish for the grille, accompanied by front and rear under spoilers, and side garnishes.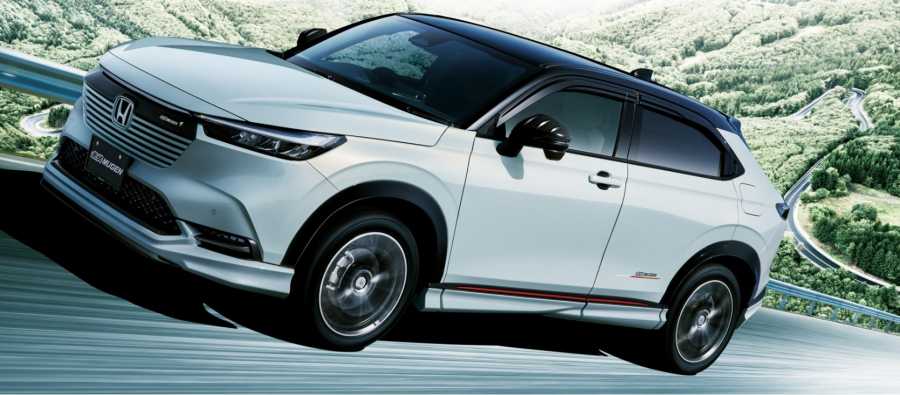 The enhancements do make the subcompact crossover look more aggressive
A large wing spoiler up top or a tailgate spoiler is also available to give the 2021 HR-V a more athletic stance, while finned side mirror covers give the impression of motion while standing still. Ventilated visors made of smoked acrylic not only look good but also improve airflow at speed. Two designs for the 18-inch alloy wheels are complemented by a special set of wheel nuts available in both silver and black.
The enhancements are not limited to what's outside, with a complete set of Mugen-branded floor mats for the interior. There are also scuff plates rendered in a finish resembling carbon fiber, as well as inner protectors for the doors.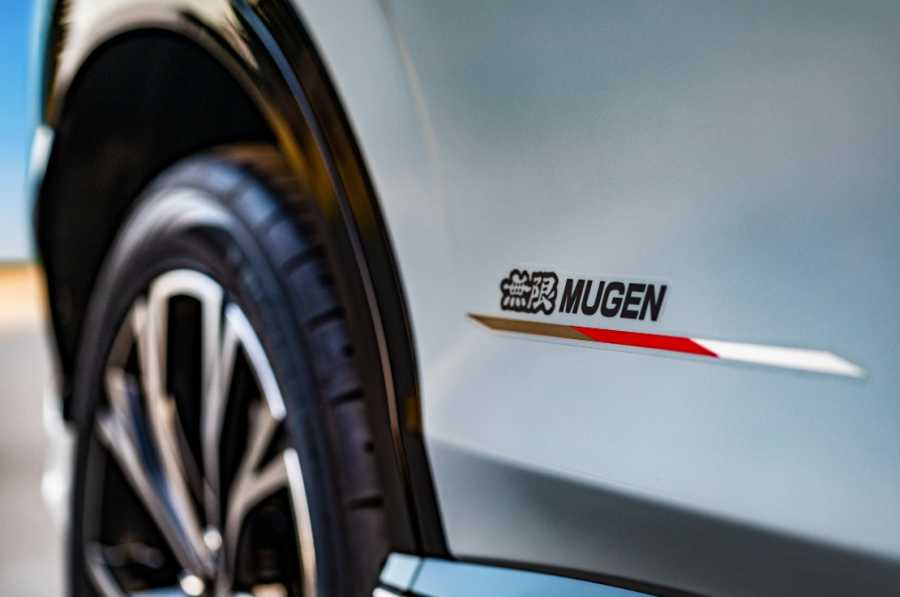 Of course, it's not going to be complete without the Mugen branding 
For performance, Honda offers two styles of its Mugen stainless steel sports silencer ending in titanium exhaust tips, one each for the new HR-V's FWD and AWD variants. A high-performance Mugen air filter is also available, and can be reused using an optional maintenance kit. Customers can also avail of Mugen-branded brake fluid, lubricants, and oil filters.
The 2021 HR-V's design isn't for everyone, but at least the carmaker is giving its makeover options for its latest runabout.   
Find more enhancements to your existing knowledge about cars here at Philkotse.com.
Know more about Honda HR-V 2021

Compact crossover stalwart Honda introduced the new generation of its HR-V subcompact crossover for the local market. The crossover is configured to suit the comfort of a sedan, confidence, and toughness of an SUV. Its name stands for High Rider Vehicle. It served as an all-around coupe for individuals looking for a vehicle with high ground clearance, excellent road visibility, and complete safety features. It is also equipped with massive cargo space, wide tailgate, and similar Utility Long and Tall (ULT) seats established on the Honda Jazz that enables it to configure the cargo when loading or unloading highly. The new Honda HR-V is developed based on the concept of the brand's "Dynamic Cross Solid," making it acquire SUV-like lower body and strong cues of coupe-like 'aero-cabin' on the outside. At the front, the Honda HR-V comes with a solid wing face design with unified lights and grille, LED dual projector headlights, and LED daytime running lights (DRL). Standard sporty 17-inch alloy wheels are found across the range as well. In addition, the car's 1.8-liter i-VTEC engine that can be found under its hood produces a maximum 141 hp power output and torque power of 172 Nm.

Joseph Paolo Estabillo
Author
Recent posts