Starting things during the pandemic.
Getting a new vehicle can celebrate the mark of a new life chapter. Such was the case for Anne Maralit, a 28-year old co-owner of The Bright Millennial, a social network brand which aims to promote financial literacy in the digital space, targeting the young population.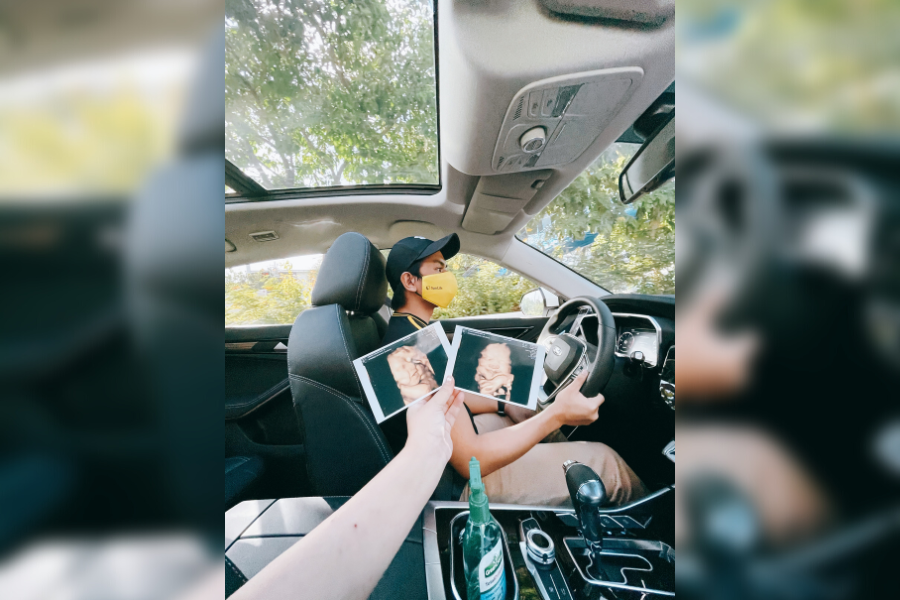 Getting ready for the new family member
Anne, together with her husband Garett, decided to get a Ford Territory as a family car in early 2020, knowing that upgrading to an SUV was a must, as they were expecting a new family member at that time after getting married.
"We've previously owned a small hatchback and thought it was already good enough for us. But we eventually realized that we needed something larger, especially when I found out I was pregnant. We immediately decided on purchasing a bigger vehicle for our growing family," recalled Anne.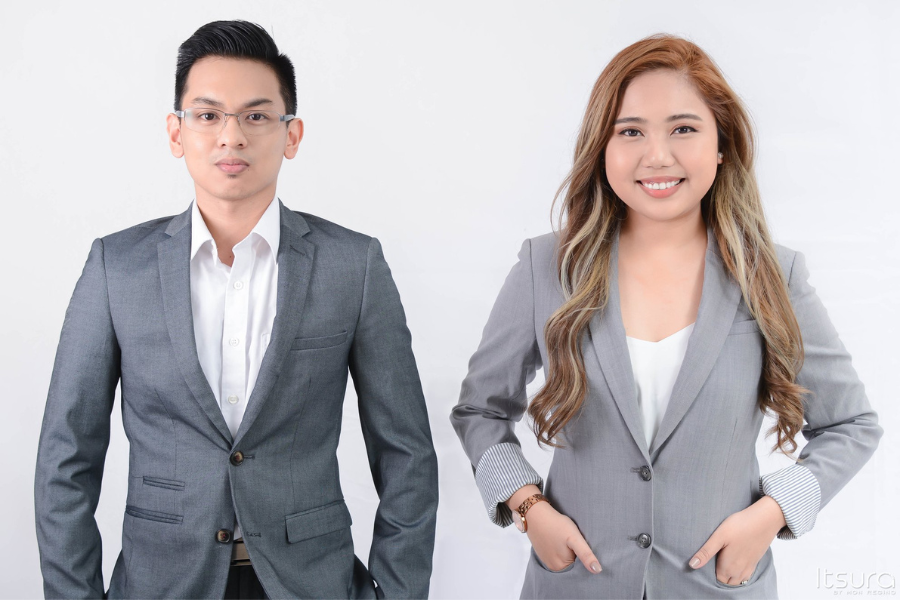 Garett and Anne Maralit
According to the couple, the Ford Territory's standout stylish looks, spacious interiors, and technology features made it an easy decision, considering the changes in their lifestyle and daily needs.
"It's an affordable luxury! Comfort, safety, and style don't have to be expensive. And since we purchased it, we are getting more than what we paid for," said Anne. 
The Ultimate Bonding Companion
Purchased on the last term of her pregnancy, the Ford Territory became the family's bonding companion ever since. 
"I was already pregnant when we got the Ford Territory last May. I'd always go with my husband wherever he goes because I had terrible morning sickness and I can't be left alone at home. I would even enjoy just sitting in the Territory while waiting because it's so comfortable and keeps me entertained. What I loved most were the cooled seats and the infotainment system." 
Starting Things During the Pandemic | Philkotse Stories
Upon giving birth in June, it was also inside the Ford Territory where Anne finally got to create memories with her newborn child. 
"I wasn't able to see or hold my child after giving birth due to COVID-19 hospital protocols. She stayed in the hospital for 7 days and we had to go home without her. The very first time I was able to see and hold her was the day we brought her home. Our ride home was very emotional, we even had our first photo together inside the Ford Territory," shared Anne.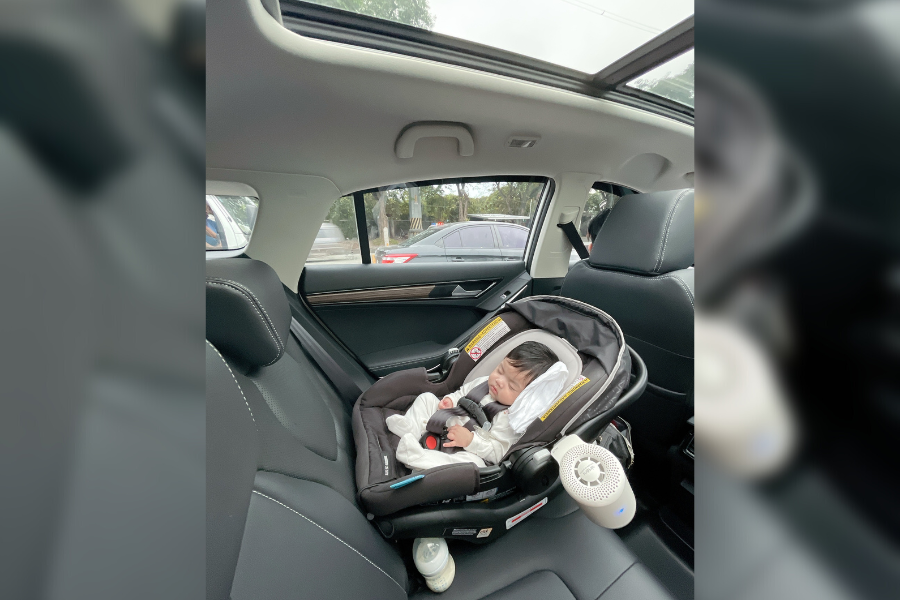 Ford Territory comes with a panoramic moonroof
Six months since purchasing the Ford Territory, the SUV continues to be a vehicle where Anne's family can safely bond. "We love taking our daughter out to get a bit of sunlight. The Ford Territory's panoramic moonroof is a game-changer because we don't need to get out of the vehicle to get our natural dose of Vitamin D," she said. 
It wasn't easy for married couples like Anne and Garrett to undergo major changes in their lives especially during the time of the pandemic, but with a daily driver like the Ford Territory that supports them in their work needs and personal time with their baby, the Maralits are able to own and savor each moment as they both thrive in this 'new normal'. 
The New Standard for Small SUVs 
Combining a sleek and stylish design, impressive performance, and driver-assist technologies that leverage Ford's global expertise in vehicle design, engineering, testing, and manufacturing, the Ford Territory has set a new standard for the small and mini-SUV segments since it was launched in August 2020.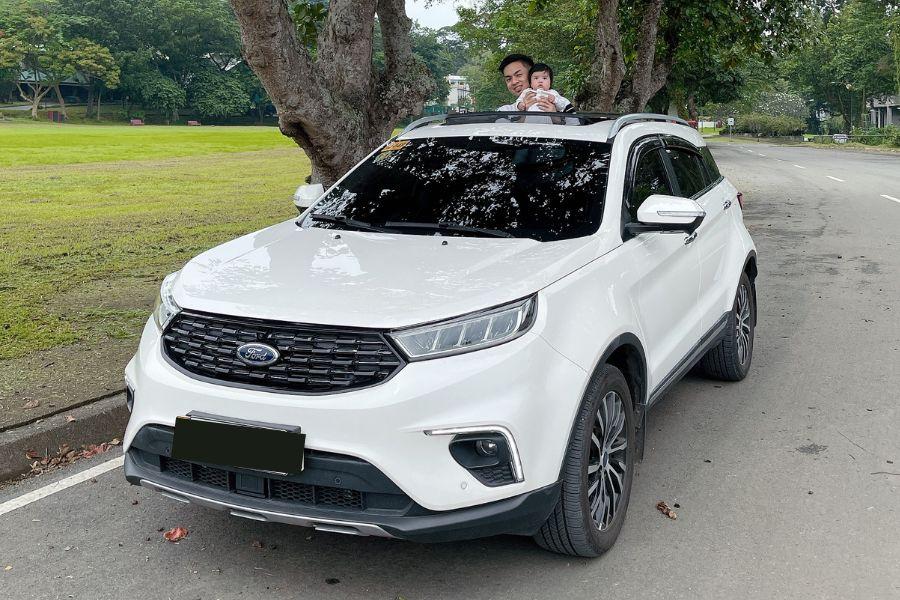 More stories, and family bonding with the Ford Territory 
Over the last year, the Ford Territory has made its presence felt in the SUV category as a feature-packed vehicle that combines design, technology, and functionality to offer a new driving experience to young professionals and starting families. Ford Territory owners and enthusiasts have been loving the Territory's panoramic moonroof, 360-Degree Around View Monitor, Blind Spot Information System, 10-inch infotainment system, and Apple Carplay with wireless connectivity feature and Android Auto capability. 
This month, customers who purchase the Ford Territory can also enjoy a free 3-year scheduled service plan (SSP) as part of Ford's Year-End Sale deals and offers on the original Ford Territory price.  
To know more about the Ford Territory, visit www.ford.com.ph/suvs/territory/ or any Ford dealership nearest you. 
- - - 
This story was produced in partnership with Ford Philippines.

Know more about Ford Territory 2023

The Ford Territory is a five-door, five-seater, compact crossover for the Philippine market. Locally, this model has one variants; the Territory Titanium+. Ford Territory 2023 price Philippines starts at ₱1,310,000.
Powering both trims of the Ford Territory is a 1.5-liter inline-4 EcoBoost gasoline engine. At maximum, this four-banger can make up to 141 horsepower and 225 Nm of torque. Power is then sent to its front wheels through a continuously variable transmission.
Size-wise, the Ford Territory Philippines is 4,580mm long, 1936mm wide, and 1,674mm in height. It also has a wheelbase length of 2,716mm, and a ground clearance of 180mm.
Locally, the Territory 2023 competes against the likes of the Geely Coolray, MG RX5, Chery Tiggo7 and Tiggo7 PRO, and the Toyota Corolla Cross.