DBook has a deep appreciation for classic cars.
Diehard fans of the Phoenix Suns are definitely having the time of their lives right now as the possibility of bringing home the team's first NBA title is within grasps. Well, the odds are currently favoring the team sporting the black and orange colorway.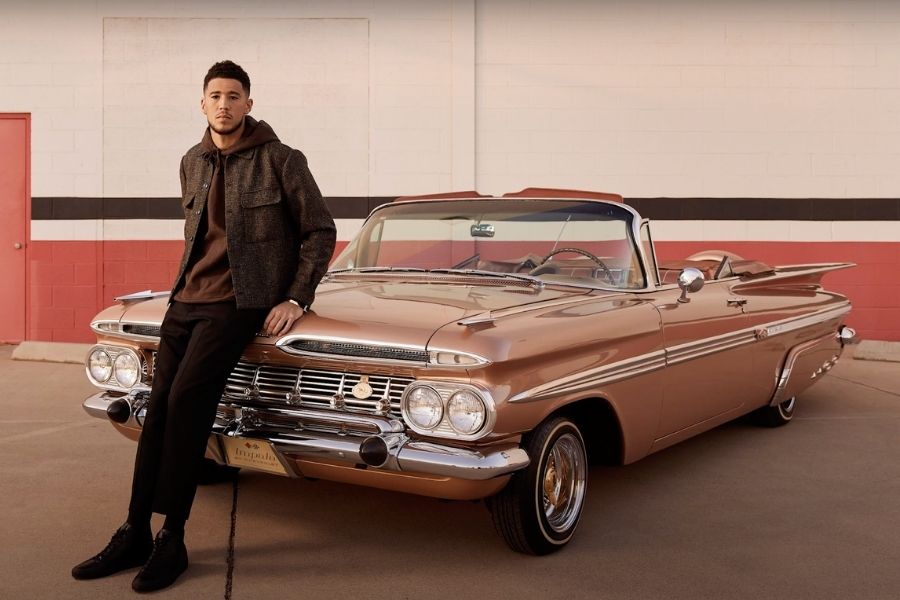 Devin Booker has a soft spot for classic cars
There's no doubt that Devin "DBook" Booker is one of the main reasons as to how the Pheonix Suns managed to rise from the ashes. DBook's relentless approach to the game of basketball was evident throughout his young career. This year alone, DBook has been helping the Suns score an upset one after another by averaging 27.2 points in the NBA Playoffs. The 24-year-old Suns star guard is also not shy of the limelight as he is averaging 29 points, and six assists in the NBA Finals.
Devin Booker Shows Off His Insane Car Collection: From Ferrari 488 to 1959 Chevy Impala [Video: Hypebeast]
Aside from DBook's impressive showing on the court, he also has an awesome collection of cars that reflects his passion off the court. Among the extensive list of cars that Booker owns is the 488 Ferrari Spider, a car that's powered by a twin-turbo V8 engine that puts out 661 hp, allowing the car to go from zero to 100 km/h in 3.1 seconds.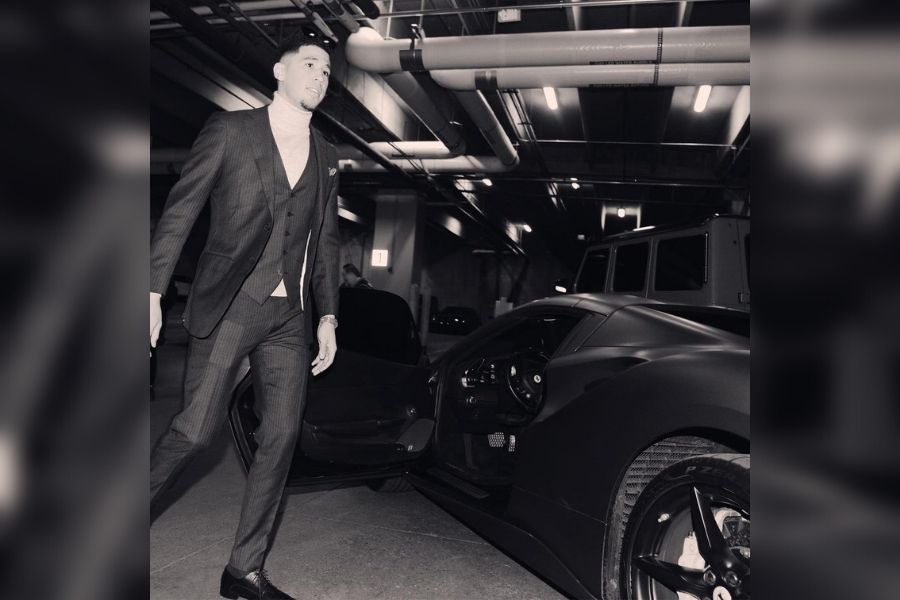 Suit and tie to match the Ferrari 488 [Photo: DBook IG]
But, it seems that Italian cars or exotics are not exactly Booker's cup of tea. When you take a peek at his Instagram, you'll notice that he has a deep appreciation for classic cars. The said appreciation for the classics is also evident when he shows up to an NBA game.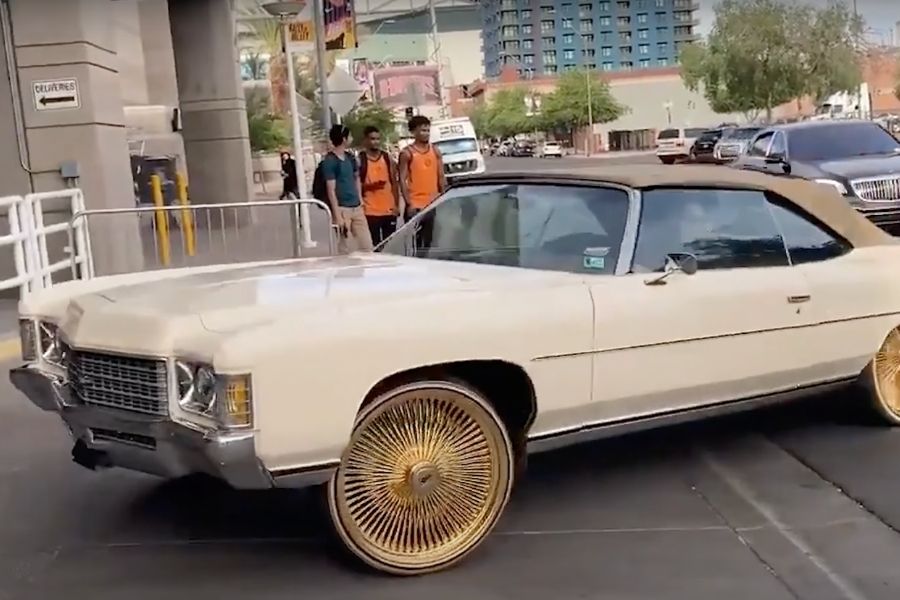 Look at that gold wheels
Speaking of which, Booker arrived at the Phoenix Suns arena for game one of the second-round Playoffs matchup against the Denver Nuggets onboard a customized 1973 Chevrolet Caprice Convertible. The internet took notice of DBook's classy ride that comes with shiny gold wheels.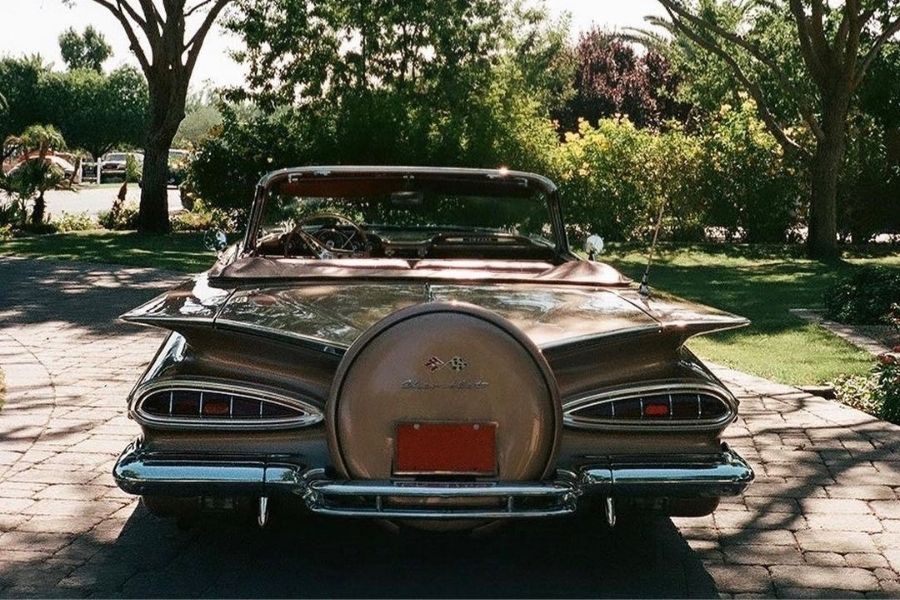 Chevy Impala's rear [Photo: DBook IG]
Then, during game one of the NBA Finals against the Milwaukee Bucks, the Suns star guard arrived in style onboard his 1959 Chevy Impala that comes with a cream-like exterior color, gold wheels, a bat-wing-shaped rear, and a light brown leather interior.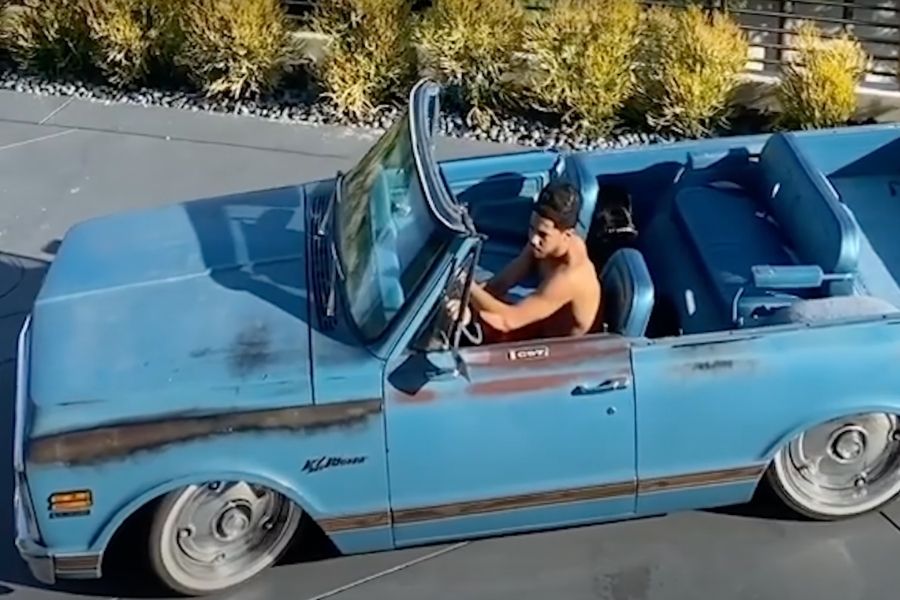 Old, classic K5 Blazer
Booker's collection of classic cars also includes a first-gen Chevy K5 Blazer that comes with a blue exterior and interior. DBook's garage also has a 1987 Buick Grand National, a car that's well-known in the drag race scene in the United States.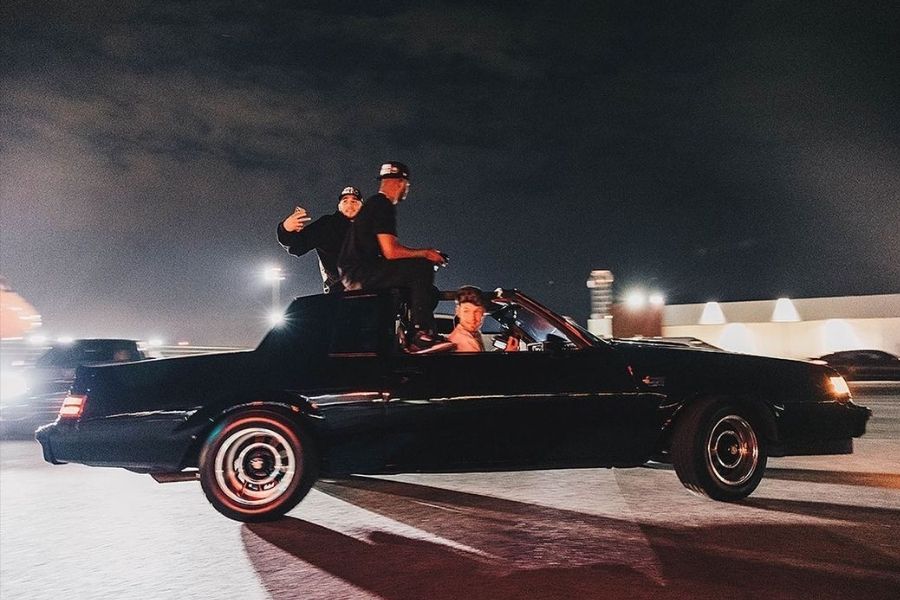 Just having fun
Devin Booker has an impressive collection of cars, and it's evident that the Suns guard has a soft spot for classic cars. But, do you think that he'll also have a collection of NBA championship rings?
Visit Philkotse.com for more automotive news, and latest traffic updates.

Martin Aguilar
Author