In the market for a brand new car? Then check this loan program out.
Due to the COVID-19 pandemic, people are undoubtedly more careful with their money. To further complicate things, some people are in need of their own car to avoid using public transportation. But alas, getting your own car with or without a pandemic is often insurmountably expensive.
In order to surmount this, BPI Family Savings Bank (BFSB) has developed the new "Step Up PayPlan." Unlike regular loan plans, the Step Up PayPlan's amortization loan program can be adjusted by you, the loanee. In other words, you can actually plan and control how much you want to pay per year.
As a car loan, the minimum amount is set at Php 500,000, which is payable in five years. If you want, you can pay for it via auto-debit. The best part of the Step Up PayPlan auto loan is that one may enjoy a comparably lower monthly amortization compared to other car loans.
As per its name, the early monthly amortization for a new car is significantly lower in the first three years but will gradually increase. But as you can see from the picture below, it'll remain relatively affordable. Plus in five years a young professional might have gotten a promotion or a raise.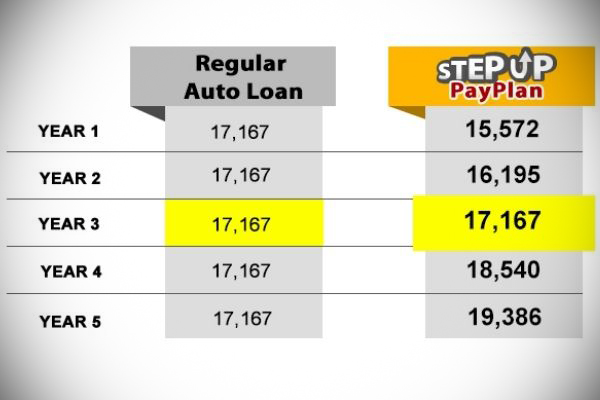 Sample monthly amortization of a five-year loan for Php 800,000 with a 10.43 percent interest rate.
The Step Up PayPlan can also be used for a housing loan. In this case, the minimum loan amount is set at Php 1 Million, which is payable in 10 years. Auto-debit is also available, and a loanee can opt in the fixed rate period of five years, with selectable lock-in interest rates which can either be 3-years, 5-years, or 10-years.
According to Ma. Cristina Go, the president of BFSB, the Step Up PlayPlan is the loan to get if you're a young professional who is waiting to get promoted or waiting for a raise before finally deciding on buying a house or a car. As such, this new loan plan provides flexibility to a loanee's current situation.
>>> Related: What you need to know about car loans in the Philippines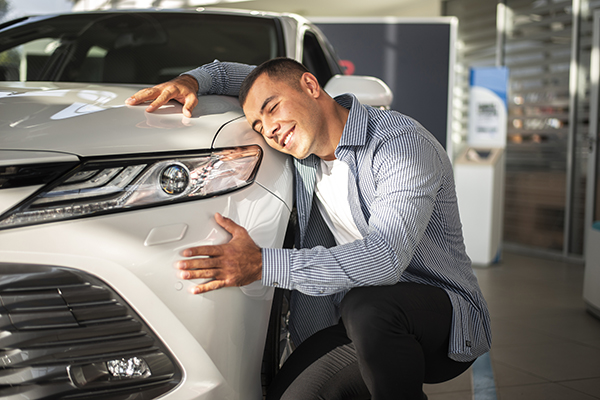 If you're on the fence about getting a new car, this might convince you. [Photo: Freepik]
Is this new loan program from BFSB attractive to you? Will this finally convince you to get that new car? If you want to learn more about this loan program, you can visit the Official Step Up PayPlan page.
For more automotive news, and car reviews, keep reading here on Philkotse.com.

Cesar G.B. Miguel
Author