This accident raises questions about the safety of self-driving cars.
An unfortunate accident happened in the weekend last Sunday in Tempe, Arizona, causing a woman died. Her identity is not publicly determined. It is worth noting that the car involved in the incident is an Uber self-driving car. This is also the first time ever an autonomous car kills a pedestrian.
For this regrettable incident, Uber expressed its remorse for the victim's family and also said that it was in cooperation with local authorities to investigate the accident. Besides, Uber self-driving cars have already been stopped testing in Pittsburgh, Tempe, Toronto and San Francisco.
Uber self-driving car kills a pedestrian (CNET News)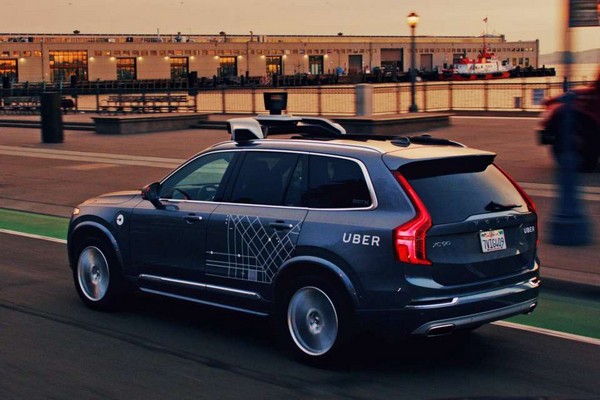 An Uber Volvo XC90 killed a woman while it was in autonomous mode
This fatal accident could stir up questions about the self-driving vehicles' safety and regulations managing these types of car.
In fact, most states allow testing of non-motorized vehicles with a human driver onboard while some states have implemented towards completely self-driving testing. Arizona is also one of the states that intend to follow such testing but this accident may prevent the state from implementing.
Speaking of accidents caused by self-driving cars, back in 2016, a Tesla in autonomous mode also caused a death when crashing with a truck.
Around this time last year, an autonomous XC90 also involved in a crash while driving at high speed with another car in Tempe. Due to the incident, the Volvo XC90 got flipped on its side with 2 Uber engineers sitting in front seats and the windows of the other vehicle were also precluded. According to the reports from police, no one was injured in the accident and Uber self-driving cars are still allowed to run on the roads.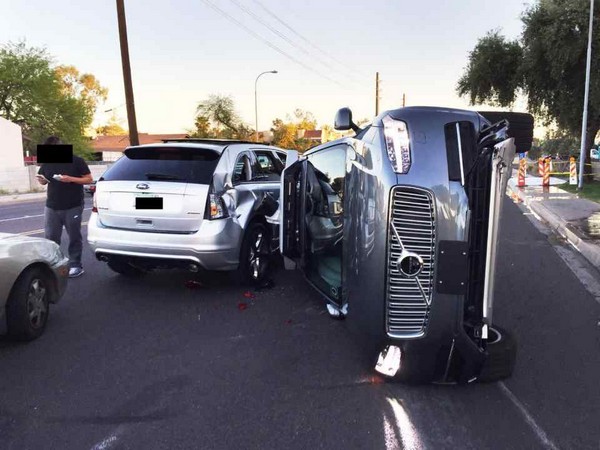 The accident caused the Volvo XC90 to flip on its side with 2 Uber engineers sitting in front seats and the windows of the other vehicle were also precluded
>>> Click here to catch more latest car news all over the world