DOTr has solved all the backlogs affecting around three million drivers nationwide.
The Department of Transportation (DOTr) announced that they have fully addressed the 3 million driver's license card backlog for applications with 3-year validity. According to DOTr's announcement, distribution of the mentioned cards began in December 2016, and was finally completed this February 2017.
>>> 
A bill extending the validity of driver's licenses from the current 3 years to 5 or even up to 10 years has been approved, with amendments, on its second reading.
Click to find out.
DOTr inherited the backlog from the previous administration that brought many problems concerning the acquisition and distribution of license cards, as well as license plates. Now, the prior backlog of license cards with the older three-year validity period was already fixed by the DOTr under the administration of President Rody Duterte.  
The DOTr said that staring from December 2016, the agency already distributed the license backlog. The DOTr further explained that they solved all the backlogs last February 2017 but due to some circumstances they finalized the list on June 2017 with zero backlogs on records.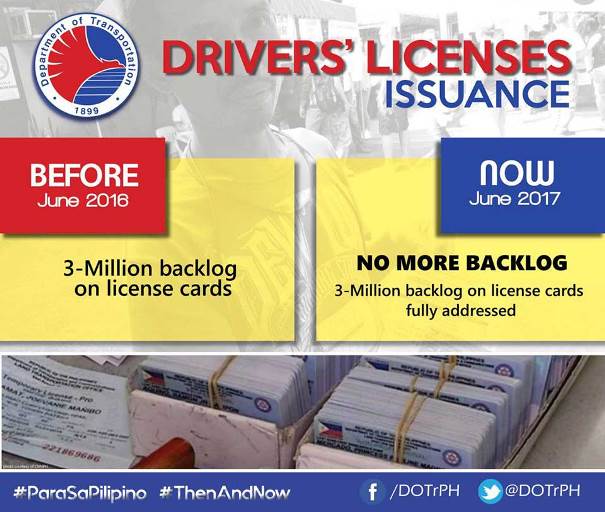 The Department of Transportation (DOTr) announced that they have fully addressed the 3 million driver's license card backlog for applications with 3-year validity
The blacklog being referred to is only license cards with 3-year validity
Therefore, many drivers were also not issued the newer 5-year license cards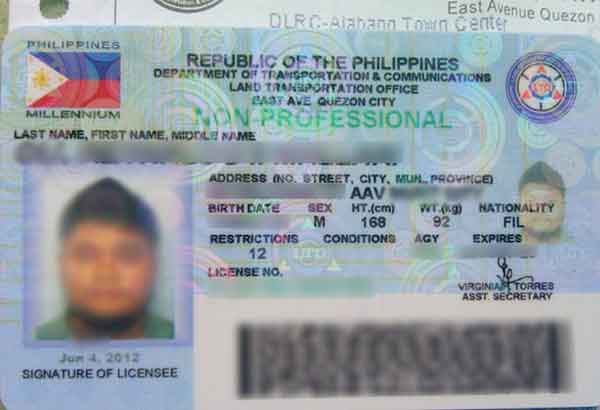 DOTr inherited the backlog from the previous administration that brought many problems concerning the acquisition and distribution of license cards, as well as license plates

LTO to issue drivers' licenses with 5-year validity