JAC Philippines: Overview & Price list in January 2021
Are you looking for a brand new JAC for sale at good prices in the Philippines? Please check out our JAC Philippines' price list below for the latest vehicle information and pricing details. Make sure to bookmark our page for helpful car tips and advice, the latest motoring news and in-depth car reviews by Philkotse experts.
JAC Philippines price list 2021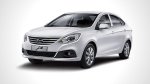 Under the local subcompact sedan segment, the JAC J4 is JAC's flag bearer. Under the Euro-bred exterior design, the J4 challenges its class rivals. The J4 has smooth side outline, daring front fenders and strong waistline. It has an eagle-eye headlight with a ladder-shaped bumper that gives character to its front façade. The back features an oval tail lamp and a compact truck indent design that incorporates the roof line. The J4 has a T-type dashboard and two-toned assortment within the cabin. For a darker cabin, a black interior is available. There are five body colors to choose from: black, white, silver, red and gray. The J4 is a subcompact sedan. The J4 is powered by 1.l5-liter gasoline engine with VVT or Variable Valve Timing technology. This gives the car a 111 hp and 146 Nm torque. It comes with a 5-speed manual transmission or a Continuously Variable transmission or CVT.
Variants and price list
| | | |
| --- | --- | --- |
| Manual | Gasoline | 5 seats | ₱670,000 | Get Quote |
| Automatic | Gasoline | 5 seats | ₱720,000 | Get Quote |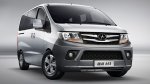 One practical vehicle that can both be used for passengers and cargo, that is the JAC M3. It is an MPV that can do both tasks. It doesn't have the traditional hexagonal grille. The M3 has a distinct wide-open trapezoid headlamp. It has a wide bumper and a unique grille design. Seven passengers can be accommodated inside the M3 with its 4,715 mm length, 1,740 mm width and 1,900 mm height. Passengers can sit comfortably. It also has a well-designed cabin. Cargo space is wide with a 50/50 split-folding that is located on the third-row portion of the vehicle. The ground clearance for a fully loaded M3 is 160 mm which is suitable for provincial roads. The vehicle is powered by a 1.6-liter VVT gasoline engine, coupled with a 5-speed manual transmission. The M3 is a competitive vehicle under its class with its 119 hp and 150 Nm torque. If you want an M3 in 2.0L trim, the Philippine dealers have it. There are five colors to choose from: silver, gray, white, black and brown. When it comes to safety, the M3 is prepared with its driver and passenger airbags and an ABS with EBD. It also has keyless entry system, immobilizer, electronic door locks, ISOFIX child seat tethers and security alarm for additional security and for convenience.
Variants and price list
| | | |
| --- | --- | --- |
| Manual | Gasoline | 8 seats | ₱895,000 | Get Quote |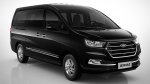 Another variant under the hexagon grille family is the JAC M4. This is JAC M3s bigger version. Despite its size, it has a modern style to it. The M4 may not be as elegant as its competitors, it has the advantage of being tall and wide. Which is suitable for cargo. What makes this variant standout is its chrome plated grille that gives the vehicle a stylish architecture. It has a blinking, thin, LED daytime running light. It also showcases an L-shape design and placed in the shape of the headlamps. The M4 can accommodate 10 people plus the driver. The vehicle can be used for family or business purpose, just like its M3 counterpart. It has a sliding door on the right side. It comes with a set of 15-inch alloy rims. Its engine runs on 1.9-liter diesel partnered with a 6-speed manual transmission. It provides 123 horsepower and 285 Nm of torque. In case you have a color in mind, the M4 comes in 4 colors to choose from: silver, white, black and red.
Variants and price list
| | | |
| --- | --- | --- |
| Manual | Diesel | 11 seats | ₱1,220,000 | Get Quote |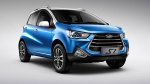 Despite its small size, the JAC S1 is capable. The S1 is the smallest subcompact crossover. It is fashionable and has a cool exterior style. What gives the S1 its trademark and what makes it unique among other subcompact crossovers is its hanging roof and two-toned body. The headlights use a double-light lens LED lamp. This also comes with daytime driving lights. When viewed from one side, the S1 showcases a hydrodynamic body as what JAC refers to it. On the interior, one can see a digital combination instrument cluster, it uses a cold light source with a three-dimensional effect. For your audio and visual needs, the S1 comes with a 7-inch LCD touchscreen. Your Bluetooth smartphone can be controlled through the steering wheel. For an enjoyable and a trouble-free driving experience, the S1 offers an intelligent voice system. Present in the JAC S1 is a 1.3-liter gasoline that provides power of 99 hp and 126 Nm of torque. It comes with a 5-speed manual transmission and max speed is 160 km/h. The model is also Euro 5-compliant. The JAC S1 Chinese, mini subcompact crossover comes in white, red and blue.
Variants and price list
| | | |
| --- | --- | --- |
| Manual | Gasoline | 5 seats | ₱585,000 | Get Quote |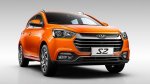 JAC is proud to present the JAC S2 under the subcompact crossover category. JAC is a proud Chinese crossover brand of vehicle. It has an appealing look, shiny interiors that showcases technology and dual color interiors. It has daytime running LED trapezoidal headlights. The headlamps go well with JAC's trademark 'mouth of the vase' grille. It got its name because of the wide hexagon radiator grille. Inside the JAC S2 has a detail-designed element of comfort with the latest in technology. This is made possible because of the two-colored seat, dashboard and upholstered door panels, giving a youthful vibe to the passengers. A 7-inch touch screen with a voice interaction system is a standout on the dashboard area. You can find other added features like a standard hill start assist, parking camera for reverse driving, a tire pressure monitoring system and cruise control system. Aside from what the S2 features, the Chinese vehicle is proud of its 2.0-liter VVT engine that gives it 111 hp and 146 Nm torque. This can be partnered with either a 5-speed manual or a CVT or Continuously Variable Transmission. You can choose among 6 color choices: brown, orange, white, black, red and silver.
Variants and price list
| | | |
| --- | --- | --- |
| Manual | Gasoline | 5 seats | ₱720,000 | Get Quote |
| Automatic | Gasoline | 5 seats | ₱770,000 | Get Quote |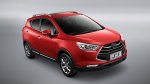 When it comes to quality and affordability, the JAC S3 does not disappoint. It is a bit bigger than the S2. It can accommodate 5 persons on its full leather seats with enough convenience. The size of the S3 is similar with its competitors the Ford EcoSport, Nissan Vitara and Juke, however the S3 has a bigger body compared to the mentioned competitors. The S3 has a hexagon grille that goes well with the whole front portion of the vehicle. The headlamps automatically switch on and off depending on the lighting outside. The triangle-shaped fog lights add character to the vehicle and makes it stand out. From the side of the vehicle, there is a smooth line that matches the sporty rims. Inside the S3, the back seat is a foldable 40/60 seat that can accommodate 1,100 liters which is considered to be one of the biggest under its class. For the windows and lock controls, there are chrome switches located on the door panels which are illuminated. The red stitching on the interiors give it a sporty look. The interior is clad in leather with the red stitches. The S3 is powered with a 1.6-liter VVT gasoline engine with a max power output of 116 hp and 155 Nm torque. The engine carries Euro V emission and is partnered with either a 6-speed manual transmission or Continuously Variable Transmission or CVT. If you have a preferred color in mind, the S3 has 7 colors to choose from: blue, red, silver, white, black, brown and gray.
Variants and price list
| | | |
| --- | --- | --- |
| Manual | Gasoline | 5 seats | ₱890,000 | Get Quote |
| Automatic | Gasoline | 5 seats | ₱940,000 | Get Quote |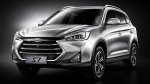 The Philippine automotive scene is one of the most diverse markets out there. It's like a melting pot of the various car manufacturing companies spread all over the world. Cars from Japan, for example, are all over the Philippines. But producers from other countries like China are now exporting their vehicles into the Philippine market like the JAC and their S7. The S7 was first introduced as a massive gasoline-powered SUV, the same time the company arrived in the Philippines. The S7 doesn't have other variants, so customers are stuck with the base 2018 JAC S7. However, it isn't bad at all. It comes with decent features on the exterior and interior of the car and can offer good value for your money. The JAC S7 costs Php 1.610,000.00 and is available in various locations in the Philippines. If you're in Makati, the official dealership is located at Pasong Tamo Extension Magallanes, Makati. Another JAC-approved dealership is located in Santa Rosa, Laguna. While the last one is in Muntinlupa can be found at Alabang. Today, it's the third year that the JAC is offering its S7 model and has had no changes or updates to the model.
Variants and price list
| | | |
| --- | --- | --- |
| Automatic | Gasoline | 7 seats | ₱1,610,000 | Get Quote |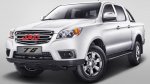 With the new T6, JAC intends to enter the highly-competitive pickup segment of the Philippines. The company is a Chinese state-owned brand that already has quite a collection of massive people carriers. Their entry to the Philippine market, the T6, is built with a capable engine and boasts a muscular front. Given that it is a pickup, the interior design is close to that of a sedan, making everyone comfortable. That body of the T6 is available in several color choices, including Brown, Silver, White, and Black. The T6 is a great vehicle fit for almost any terrain so you can maximize its use. Whether it's for business or everyday errands, there's no doubt that you'll find the T6 a great companion for the road. For the exterior design, the T6 was given a peculiar styling that resonates with some well-known Japanese and American pickups. Inside the cabin is your usual dashboard and a pair of analog gauges just for a sportier look. The T6 can also be a four-wheel-drive if you could pay Php1,090,000. If not, there's the more affordable rear-wheel-drive setup for only Php 915,000. Other than the drivetrain, all of the other specs for the two variants are the same.
Variants and price list
| | | |
| --- | --- | --- |
| Manual | Diesel | 5 seats | ₱915,000 | Get Quote |
| Manual | Diesel | 5 seats | ₱1,090,000 | Get Quote |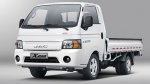 The JAC X200 is the perfect alternative if you're looking for a well-built, mid-size pickup truck under a budget. It features a durable and modern exterior offered in a wide array of highly-designed body configurations that guarantee any work done. Inside, comfort is assured as it is furnished with useful amenities the driver and passengers will appreciate. In the Philippines, the JAC X200 is available in the following long-lasting variants: the JAC X200 Cab & Chassis 1.9 Diesel MT (w/o AC), the JAC X200 Cab & Chassis 1.9 Diesel MT, the JAC X200 Dropside 1.9 MT (w/o AC), the JAC X200 Aluminum Van 1.9 MT (w/o AC), the JAC X200 Xporter 1.9 MT (w/o AC), the JAC X200 Dropside 1.9 MT (Front AC), the JAC X200Aluminum Van 1.9 MT (Dual AC), the JAC X200 Xporter 1.9 MT (Front AC), and the JAC X200 Xporter 1.9 MT (Dual AC).
Variants and price list
Discontinued JAC cars
JAC
FAQS
JAC stands for Anhui Jianghuai Automobile Co., Ltd. - a Chinese state-owned automobile and commercial vehicle manufacturer.
What is the Ground Clearance of JAC S1?
The ground clearance of JAC S1 is 180mm.
What is the Power Output of JAC S1?
The JAC S1 delivers 99 hp of maximum power and 126 Nm of maximum torque.
Car Guide Search
JAC Philippines dealerships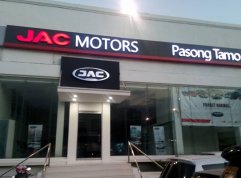 2326 Pasong Tamo Extension, Magallanes, Makati City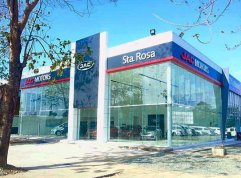 Greenfield Autopark, Santa Rosa-Tagaytay Road, Brgy. Don Jose, Santa Rosa City, Laguna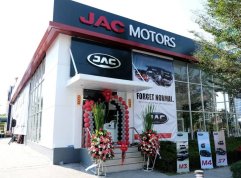 GF Westgate Filinvest, Commerce Avenue, Filinvest Corporate City, Muntinlupa City 1781