If your car keeps on stalling, then you could have a bad fuel filter.
4 signs when you need to change your fuel filter
Sign #1: Difficulty in starting
When your car is having difficulties in starting, we can point out various factors. One of which is having a bad fuel filter. If your car is running with a faulty or clogged fuel filter, then the fuel system will not supply the adequate amount of fuel to start the engine. It might take a longer time than usual before firing your car up.
A weak car battery is also one of the main causes of difficulty in starting. As such, you might want to check the shelf life of your car battery before inspecting your fuel filter as it is easier to do.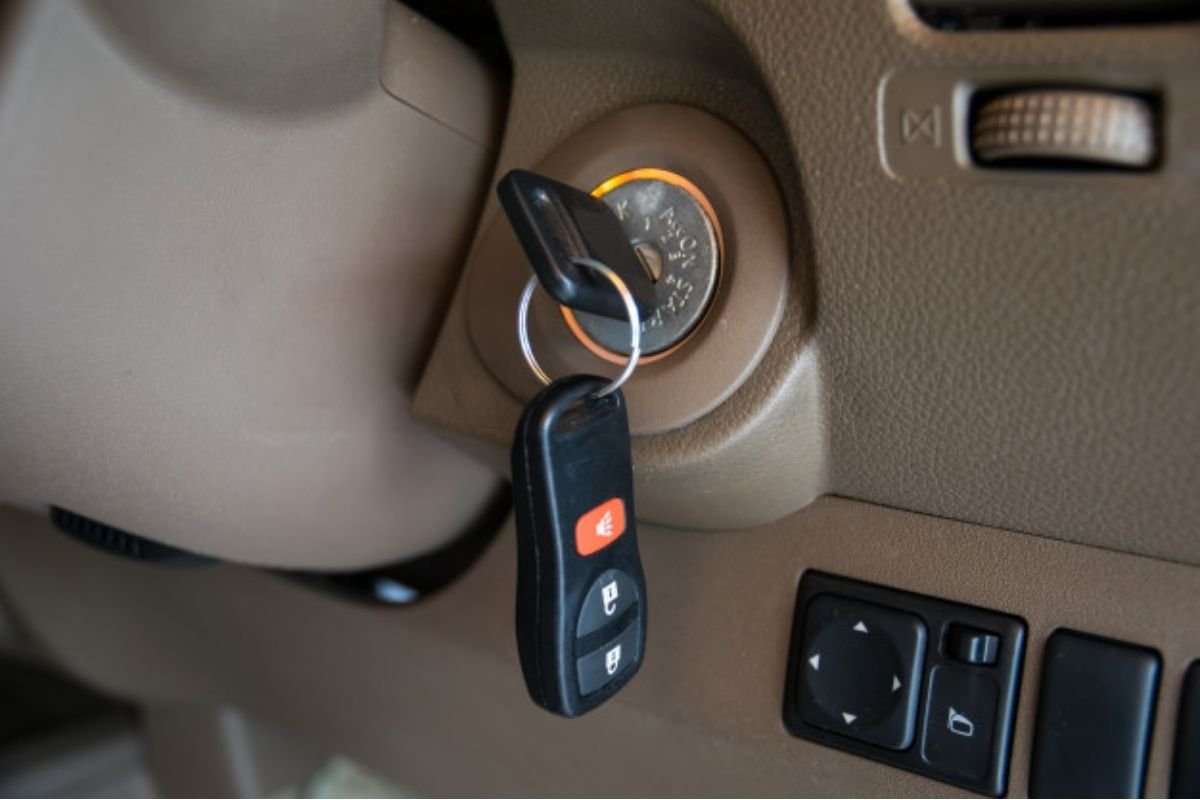 If your car won't start, your fuel filter could be clogged
Sign #2: Bad fuel economy
You might think that if your car has a bad or clogged fuel filter then it must result in lesser fuel consumption. But that is not the case as your fuel system will pump more fuel to push through the faulty fuel filter and to the cylinders.
Check your car's fuel consumption monitoring system and determine whether your car's fuel efficiency is getting worse. If it is, then visit your local automotive shop and have your fuel filter replaced immediately so you can save money for fuel in the long run.
Sign #3: Check engine light
When your car's engine control unit (ECU) is sensing that there are abnormalities of normal driving conditions within your car, then it will illuminate the 'check engine' light. One of the reasons why the 'check engine' light is illuminated is due to a bad fuel system. As such, you might want to inspect other parts of your car's fuel system such as the fuel pump and fuel injectors to avoid replacing a good fuel filter.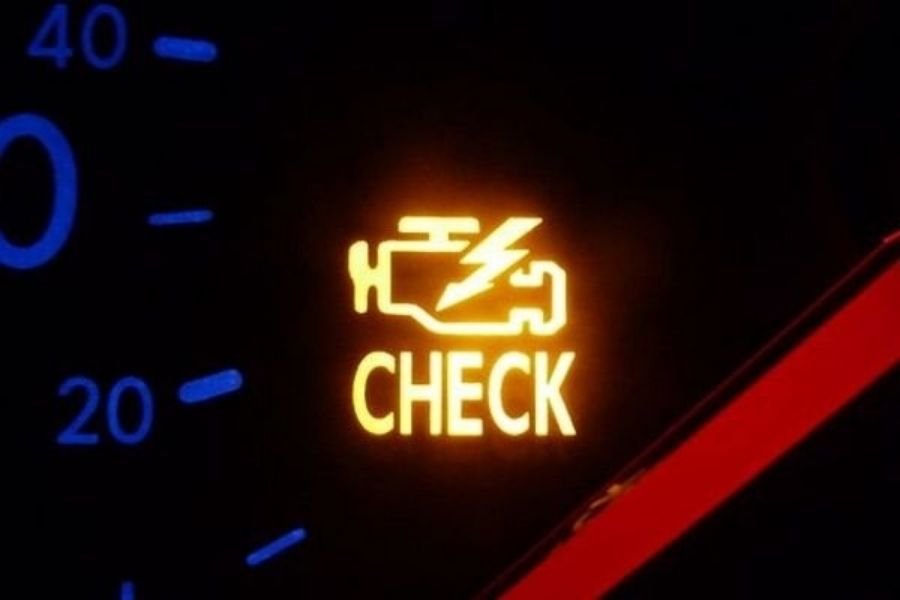 An illuminated 'check engine' light means something needs to be fixed
Sign #4: Engine stalling
There is still a good chance that your car will start even if it has a faulty fuel filter. However, your car might stall from time to time when dealing with this issue. The lack of fuel igniting within the cylinders will cause your car's engine to stall especially at low-speed runs.
Even at idle, your car still needs fuel to run. So if you feel like your car is getting shakier at idle, then it could also mean that your car has a bad fuel filter. The fuel from the fuel tank is not reaching the right time due to a clogged fuel filter causing your car to joggle.
Why you should change your fuel filter
When your car is having difficulty starting due to a faulty fuel filter, then it could cost you some time. What's worse is if you have a meeting in the morning and you couldn't arrive on time because your car won't start. Getting stuck in traffic is another result of a faulty fuel filter so you might want to avoid that situation.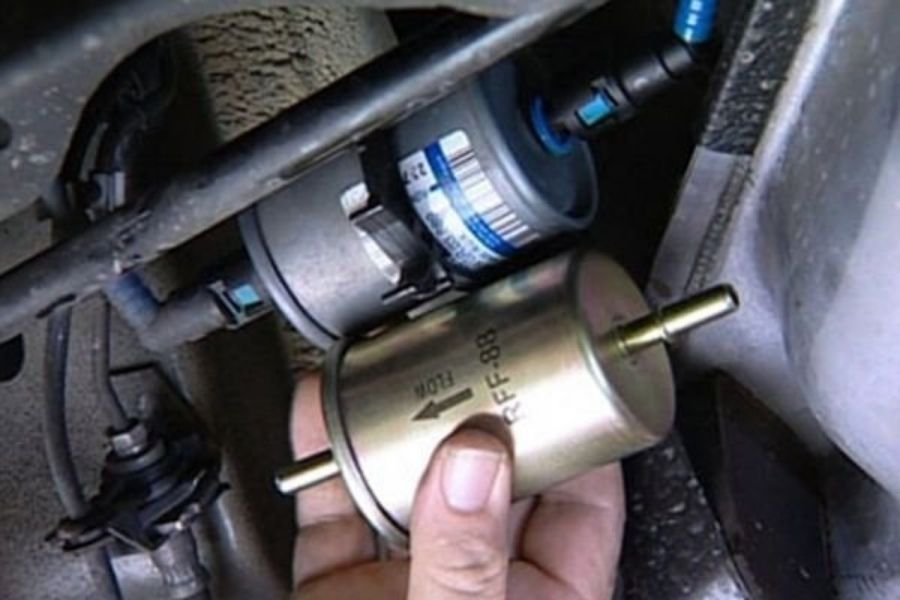 Replace your fuel filter for a better fuel flow
The longer you don't replace your fuel filter, the more damage it will cause to your car. The dirt and other debris it accumulated within the filters can cause further within the entire fuel system. Parts of your car's fuel system will work harder to pump fuel to the cylinders which will cause them to wear faster.
With all that being said, it is recommended that you replace your fuel filter whenever it is due for replacement or you are experiencing issues with it. Buying a fuel filter might cost you some money, but you will save more in the long run as a bad fuel filter disrupts fuel efficiency, and no other parts within the fuel system will be damaged.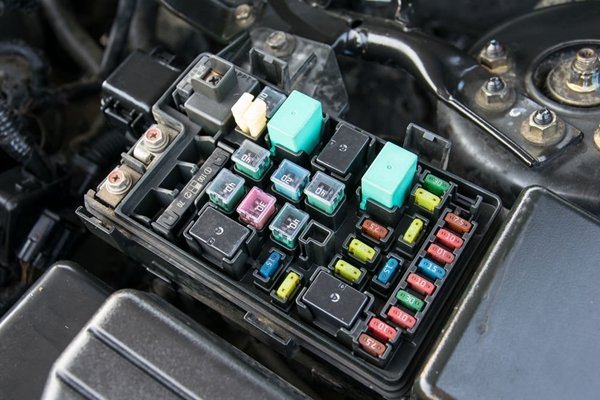 Before replacing your old fuel filter, remove the fuel pump relay first
Steps to change fuel filter
Disconnect the relay of the fuel pump in your car's fuse box first. If you aren't sure of its location, you can check it on your car's manual provided by the car manufacturer. Wear goggles to prevent fuel from reaching your eyes.
Relieve all the pressure first within the fuel system by starting the car. It won't start as you disconnected the fuel pump relay but it will relieve some of the pressure as the fuel injectors will engage. Start the car for at least three to five seconds before heading to the next step.
Replacing your fuel filter is not as complicated as other car components. You just need to locate the fuel filter which should be placed along your car's fuel lines. Start by removing the hose clamp on the feed to the engine before removing the feed from the fuel tank.
Once you installed the new fuel filter, connect the fuel pump relay again. Switch the ignition from position to run position and back about three times before starting the car to prime the new fuel filter. Your car might start after giving it at least two to three tries.
The last step you need to do is to check the fuel filter if there are leaks. This step is important so your fuel system can deliver the right amount of fuel to the cylinders for combustion.
Fuel filter replacement cost in the Philippines
Fuel filters are not expensive to replace as compared to other car components so you should replace them whenever needed to save money in the long run. On average, you can get a fuel filter in the Philippines for around Php 600 to Php 1,200. Some fuel filters might be priced higher depending on the model it applies to.
If you decide to pay labor, then you could pay around Php 300 depending on your chosen automotive shop. As such, we recommend that you do it at the comfort of your home considering fuel filters are not as complicated to replace.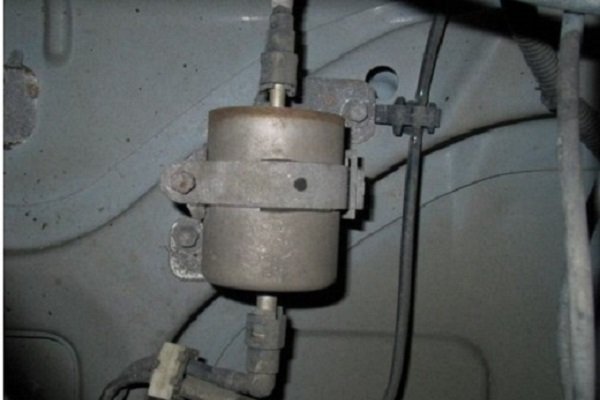 Fuel filters are one of the most affordable car parts to maintain
FAQs about fuel filters
Q: What is a fuel filter?
A fuel filter accumulates the dirt in the fuel from the tank before reaching the cylinders.
Q: How long do fuel filters last?
A fuel filter lasts for around 40,000 to 50,000 km, or around two years.
Q: Can I drive with a bad fuel filter?
Yes, however, your car might stall from time to time especially if you are driving with a heavy load.
Q: How much is a fuel filter in the Philippines?
You can get a fuel filter in the Philippines for around Php 800 only.
Q: Does a bad fuel filter affect my car's fuel efficiency?
Yes, your fuel system will work harder to pump fuel to the engine due to a clogged fuel filter.
Here at Philkotse.com, we value your interest in the automotive industry. Visit our website to find out more.


Rex Sanchez
Author