When car shopping, those who can afford a Honda will have them as top car choices!
In the Philippines, Honda is one of those preferred brands with a range of vehicles for anyone. A Honda has great features and everything that has made it, a go-to brand to get.
I. Why should it be Honda cars in your buyers list?
"Power your dreams" is Honda's tagline that means a lot to its valued customers! The tagline itself says it all, and one of the best reasons to buy a Honda car. Also, known for its excellence in motorcycle technology that extends to car production for many reasons, why it should be a top choice. This brand is driven to produce the best cars with the best technology to back it up. Every day of our lives, there's a desire to achieve all our goals and a Honda car takes us there.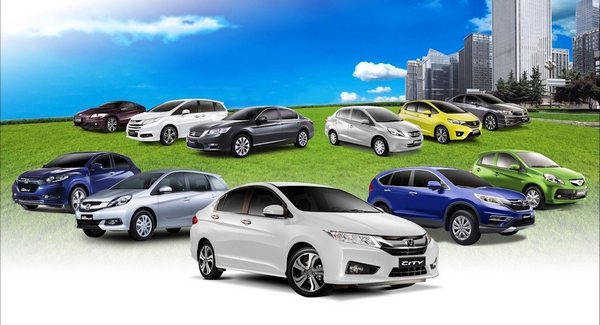 In the Philippines, Honda is one of those preferred brands with a range of vehicles for anyone
As a company producing high-quality cars; that undergo the most stringent testing, designing, and finally using the best research to create twenty-first-century cars. If other car makers are hampered by design compromise, and it can be seen in most budget lunches, not at Honda! All the measures to come up with technology that is based on human design, not only a car to drive for everyone.
One of the best-selling cars the world over, it can't be denied that it has powered the dreams of many and they achieved it! Honda has given out a recall for airbag equipment, due to an inflator problem. But, they've fixed it already and are offering free replacements for the equipment. If this isn't one of the best reasons to buy a Honda car, what is?
II. What does Honda offer in their cars?
Consider a Honda car and how it can "power your dreams" for the best ride and technology, all wrapped in a human-centric auto. If other autos will have issues, then count it out because it has everything needed! Honda strives to make the best passenger cars on the road and keeps improving every generation of autos produced. If other companies would scrimp on vital features, not Honda because of consumer satisfaction matters! Make a Honda yours and experience the best reasons why buying Honda cars.
Now, think how what comes in every Honda car and be amazed.
#1. The customer's time is precious and Honda cares for every second spent waiting for it to be repaired. All the parts will be available when servicing is done, and assurance of the best quality spare parts used! Professional and capable servicemen will work on the car and do repairs well. The best industry service system, so all aspects of servicing are addressed too. Looks enticing, doesn't it?
#2. Maintenance and servicing is a huge financial hurtle and is costly, when done often! Yes, Honda car parts can be expensive but it's made to last longer. Compared to other less expensive car parts, it entails more maintenance visits and can be tedious. Honda realizes having lessened visits for maintenance is much better, and balances out the higher cost of spare parts.
This can be an issue for some individuals, but quality does cost a bit more than lesser specifications.
Buying a Honda costs more but is worth it, no doubt about it! But, it falls to personal preferences as usual and no argument about that.
>>> Check out the list of 10 cheapest cars to maintain & repair

Honda car parts can be expensive but it's made to last longer
#3. Engineered with the best parts and expertise available for consumers to have their Honda cars expertly maintained. These elements allow Hondas to be maintained twice a year, compared to other cars for sale that will need at least ten visits a year. This strategy will make the car more road-worthy and have more time for other tasks.
#4. Many car buyers consider two things like easy maintenance (cost of spare parts varies!) and its resale value too. One of the issues of car ownership that voids warranties besides modification are converting it to taxis for hire.
In the Philippines, Honda will nullify warranties if the unit is used for taxi-cab use! Reasons for it, owners of Honda cars will have their investment compromised by using it for taxi fleets. Honda cares for the well-being of its consumers and how their cars are perceived! All companies have business strategies for maximizing more profit, this is Honda's.
#5. Since Honda is in the business of making cars, a consuming drive to make the safest cars on the road comparable to Mazda, Nissan, Subaru, Volvo, and other higher bracket cars is important! One of the preferred brand with excellent safety grades for their cars.
An emphasis on all-around safety for their cars to get at least a four-star to a five-star safety ranking for a safe and crash-worthy car! Agencies like ANCAP, IIHS, Euro ANCAP, and AHSTA have given them a five-plus in both adult and child protection. Included are VSC, TC, dual airbags, side airbags, curtain airbags, and AEB are added onto most of their cars for better collision protection.
All the active and passive safeties, to protective structures, are all industry standard!
2017 Honda Civic Hatchback - Crash Test
#6. If other car brands have a distinctly underpowered engine, not a Honda car that ranks well in horsepower and torque. If other sub-compacts are only 1.3L, a Jazz is at 1.5L and to point still fuel efficient. Prioritizing power and torque is important to allow more pull when moving at speed!
#7. Riding in a Honda means comfort features and power features that aren't scrimped on! Other options are cheap because of this, but added cost means a better interior for better riding comfort. Packing on the good stuff means that the car is worth it, other than because it's less expensive.
So, any takers for a Honda car? These are juiciest and best reasons why to buy a Honda car!
III. Picking a Honda for everyone is amazing!
Now, here Philkotse.com names the cars that will "power your dreams!", there's on for anyone and it's one of the best reasons to buy a Honda car too.
Honda Jazz
Honda Civic
Honda Accord
Honda Odyssey
Honda Pilot
Go to our Honda for sale section and get your car search started with thousands of affordable deals!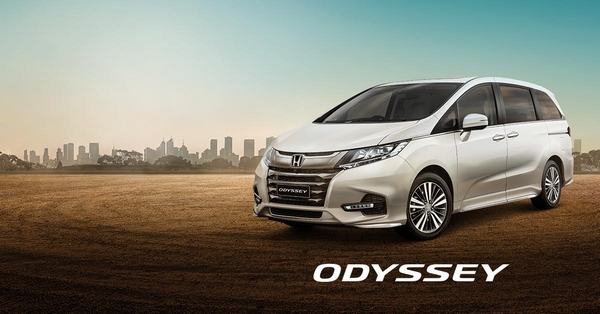 The Honda Pilot is packed with all safety features and including the most current ones
All these Honda cars have good features from top to bottom, which are all noted in our Honda review section. All have been tested for passenger safety, and all have been tested from 2014 to 2017. These are more options, but it can be covered later on.
All except for the Honda Pilot, which is packed with all safety features and including the most current ones. Is the decision made, the decision to buy a Honda car more imperative? Think about it.
IV. Conclusion: Dreams powered by Honda!
Did the slogan caught on yet? To "power your dreams" and cement it as the one and only the best reasons to buy a Honda car. These cars don't disappoint in comfort, performance, safety, and resale value too. Stop thinking, and get a Honda that's an "amazing car"!


Norjan Ismail Abbas
Author