Exterior:
Toyota Wigo is a compact car with a length of 3,660mm, width of 1,600mm, height of 1,520mm, and 180mm ground clearance for the G and E variants. The TRD S – the top-spec option, is a bit longer, with a length of 3,700mm.
Color options include White, Orange Metallic, Black, Silver Metallic, Yellow SE, and Gray Metallic.
Interior:
Toyota Wigo's interiors are black plastic and the car can accommodate up to 5 people. All trims have fabric seats as standard and the rear ones sport a 60:40 split to maximize the use of the car trunk which can house a maximum of 422-liter.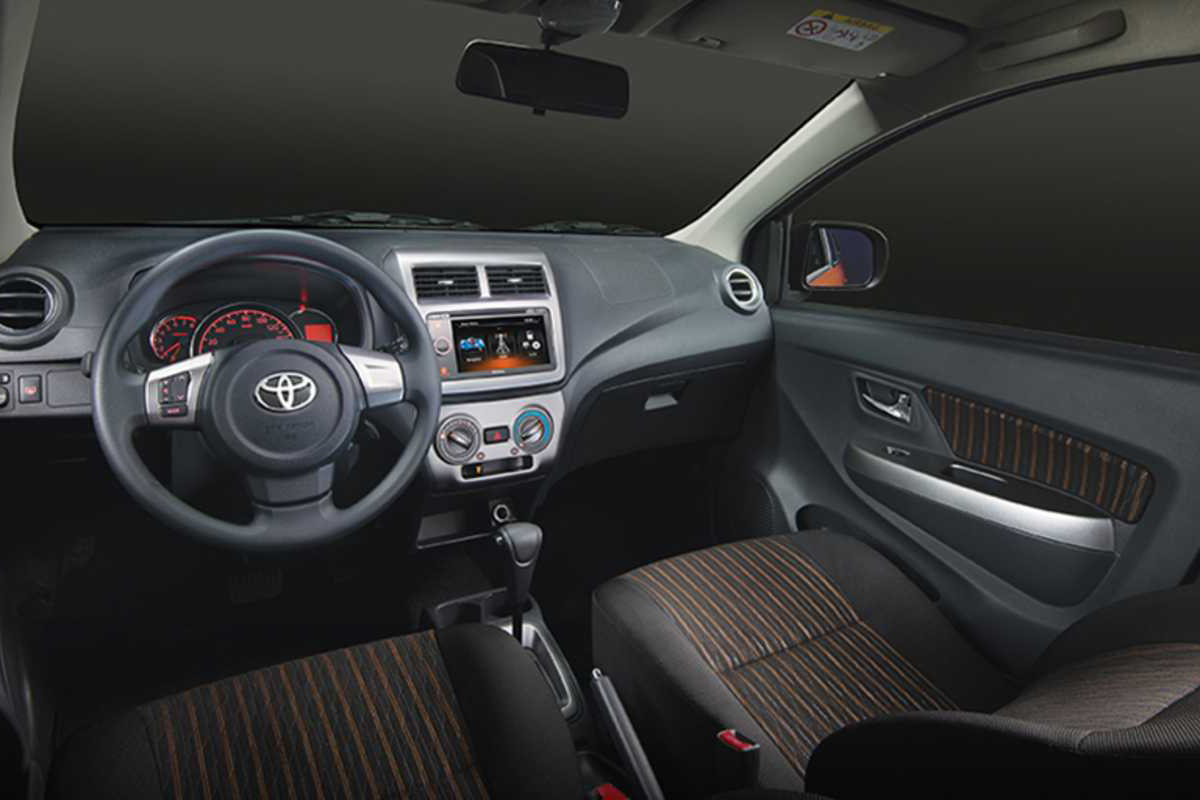 Safety:
Toyota Wigo comes with dual-front airbags and anti-lock braking much like most modern cars in the Philippines. They also have rear parking sensors. Engine immobilizer and car alarm are only available on the TRD G and S trims.
Technology Features:
The top-spec Toyota Wigo features a dashcam which comes as an option on the E and G variants. Connectivity-wise, the S trim also has a touchscreen head unit with Android Auto, aux-jack, Bluetooth, and Apple CarPlay connection. While the G trim does have a touchscreen, it does not have the smartphone mirroring software. The E variant comes equipped with a 2-DIN system featuring USB, aux-jack, and Bluetooth connectivity.
In its top specification, the Toyota Wigo will have a push-to-start button, retractable and power-adjustable side mirrors, with the latter is also available on the G trim.