Exterior
In this review, we will focus on the Toyota Tundra 2020 version, which comes in the new Army Green signature color for those who want something other than black, white, and gray. Despite its age, the pickup truck looks good, its unique color and extremely strong design make it stand out when driving on the road.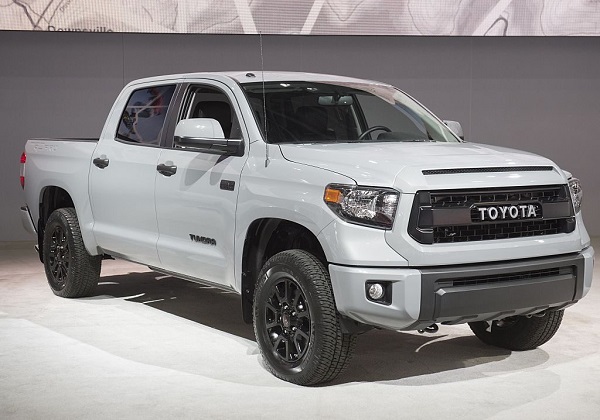 Interior
In contrast to the exterior, the interior is basic with not impressive details. The seats are wrapped in leather with embroidered red threads while the cabin is covered with plastic featuring some soft-touch surfaces.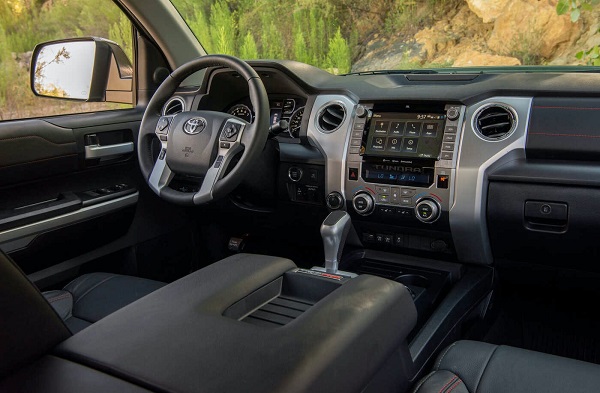 Safety
First of all, the Tundra has huge side mirrors that provide great help for switching lanes. Then, there is standard equipment including automatic emergency braking, pedestrian detection, lane departure warning, as well as automatic high-beam headlights.
Technology features
There is a climate control system that includes large knobs and buttons, which is easy to use and has proven effective. Besides, there is an infotainment system featuring a 7-inch screen, Bluetooth connectivity, Android Auto, Apple CarPlay, USB connectivity, Amazon Alexa voice assistant, WiFi connect services, as well as Safety Connect service.