Exterior:
The new Toyota Sienna 2021 has a slightly different front from its prior versions in terms of exterior. Specifically, this minivan has a unique solid appearance with some excellent cuts and curves.
This car looks neater and more premium with an impressive LED light, wide-diameter black 20-inches alloy wheel, and a bold grille.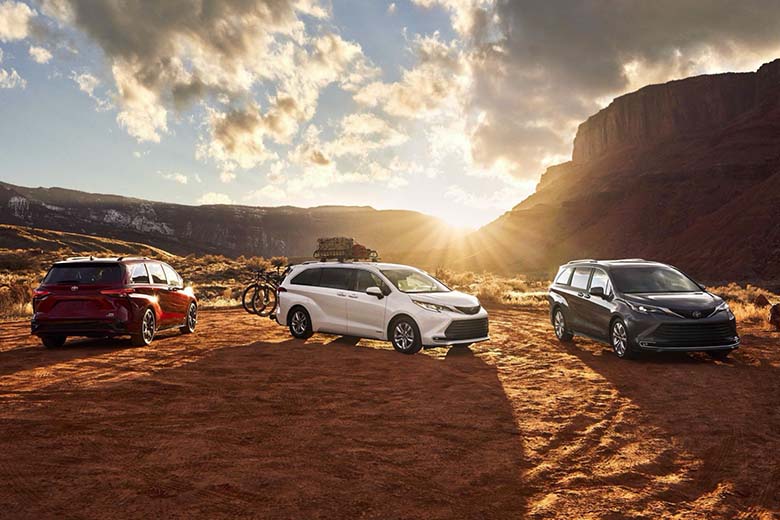 Interior:
As for the latest Toyota Sienna Philippines 2021, its interior changes are not significant. You will notice a black inside with highlight stitching, sleek paneling, and leather seats when getting into the car.
Contrasting from the monotonous magnet black plastic found on other Toyota models, The dashboard of the Toyota Sienna stands out with its matte finishes.
You'll be able to allow seven passengers to enjoy these interior designs comfortably. The driver's three-row seats are spacious enough for you to stretch your arms while controlling the car freely. The third seat is in the middle of the second row's center, allowing one person to sit comfortably.
In addition, the driver can adjust the legroom for each passenger using a set of rails. Cargo space may also extend by moving the seats forward to the back, making passengers feel airy and roomy during a long trip.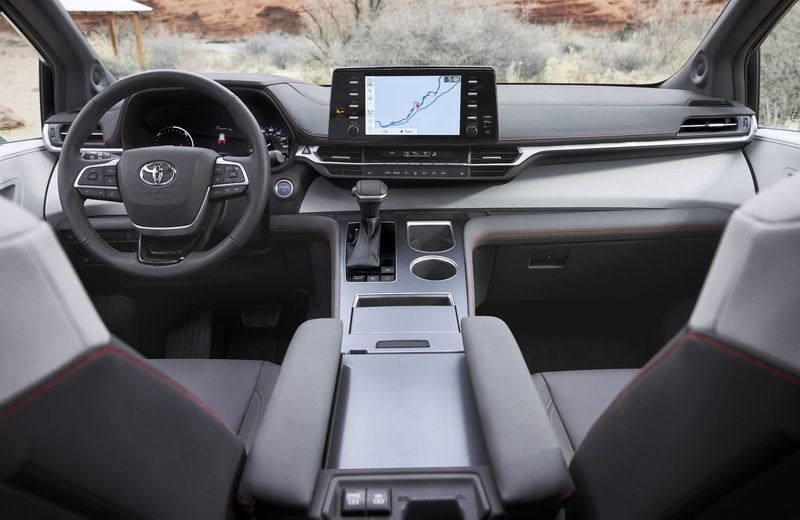 Safety:
The Toyota Sienna comes with a parking assist sonar and a standard backup camera with a panoramic view for easier reversing and parking. It can smoothly drive through snow and maintain good traction on an icy side street with trustworthy four-wheel systems.
Technology:
Regarding entertainment and connection, the Sienna comes with a glossy 7-inch touchscreen. The high-resolution screen makes it simple to browse your favorite playlists or get directions with the built-in navigation capabilities.
This panel also has the car's three temperature-control buttons and a sync feature that provide the driver with complete control. Plus, second and third-row passengers may easily adjust the temperature in their seats.