Exterior
The FJ Cruiser measures 4670 mm in length, 1905 mm in width, and 1830 mm in height. If you know what a Jeep looks like, this SUV will remind you of one through its rugged exterior design. It's obvious that Toyota developed this SUV for off-road trips, not just practicality only.
Most of the car's panels are painted yellow (or any other color) while the top is white and there are black wheel arches on the side.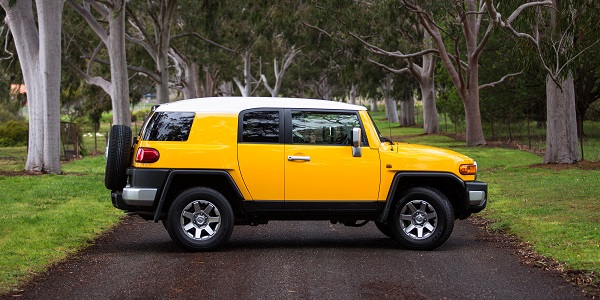 Interior
The layout inside the car looks quite dated and really simple with off-road ability in mind. Except for the infotainment system covered in a yellow plastic panel, there are no other outstanding details. Also, the car doesn't have a carpeted floor, which further suggests this vehicle is for going off-road. While the front seat row provides adequate legroom, the space of the back seat row seems tight, not for tall passengers.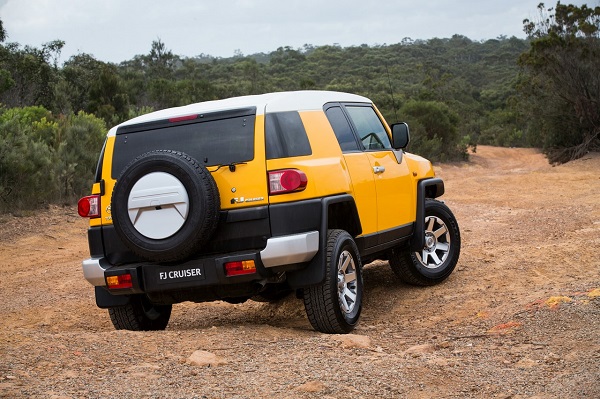 Safety
For the sake of safety, Toyota equipped a number of features into this SUV, including airbags for the driver's seat and front passenger's seat, but no curtain, side, or knee airbags. Apart from that, there is electronic brake distribution, an anti-lock braking system, an immobilizer, stability control, electronic door locks, and ISOFIX.
Technology features
In terms of technology features, there is an air-conditioning system, AM/FM radio, MP3, Bluetooth, and Aux connectivity, power windows, a power outlet, and power steering.
This is a review of the 2018 version, for more details, check out the Toyota FJ Cruiser 2018 review.