Exterior:
Customers always want the car to be worth the money they spend. Realizing this, Toyota Celica has constantly innovated and revamped to meet the ever-changing needs of consumers.
The new Toyota Celica model features a dynamic, striking and sleek exterior design, which is finely detailed with precise lines and curves. Besides, the size has expanded significantly than other previous models.
The new model has a much more attractive appearance than previous variants. Along with that, the car is equipped with many outstanding features such as a pair of sleek headlights with low beam, LED daytime running lights, fog lights tucked into the bonnet, front antenna, body-color door handles, sloping rear windows with integrated brake lights, and wide spoiler.
In addition, this model is equipped with an enlarged new bumper and luxuriously sized alloy wheels that match its stunning sports car body design.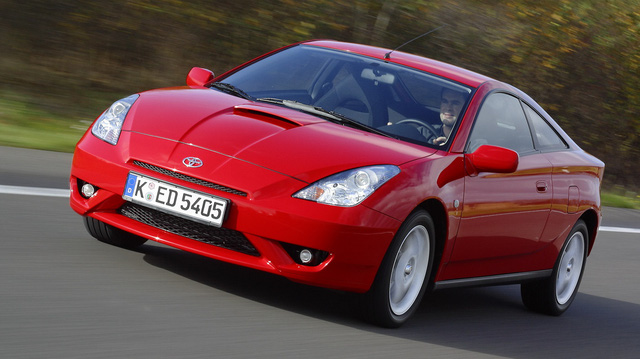 Interior:
As for the interior, this new variant comes with enhanced amenities and high-end features that ensure the safety and comfort of its riders.
Not only possessing an eye-catching appearance, but the interior of Toyota Celica will also make you admire its outstanding and delicate design of luxurious leather details, such as an adjustable steering wheel and recliner seats.
Aside from that, Toyota Celica includes a tachometer, odometer, tachometer, power windows, an effective air conditioning system, and a rear window as its notable car's interior amenities collection.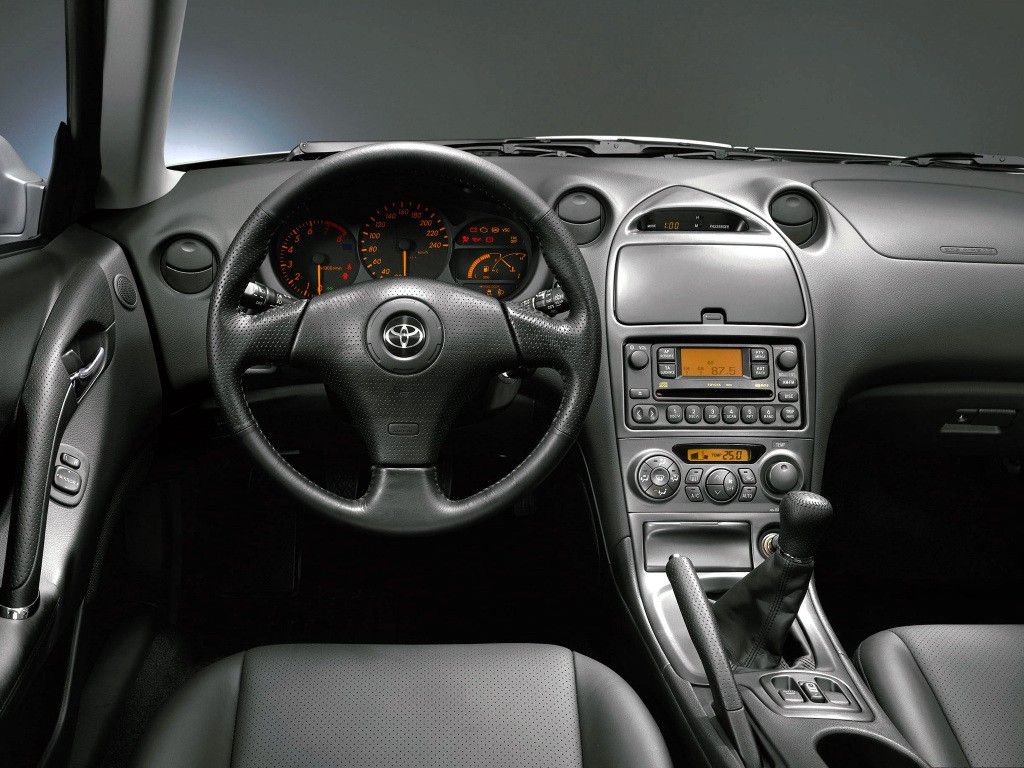 Specs:
Certainly, when starting to look for a favorite sports car, what people are most interested in is the engine. The sound of the engine, like a stimulating sound, makes the race more exciting than ever.
The Toyota Celica is a front-wheel-drive sports car. All variants are powered by a powerful 188 horsepower 1.8-liter four-cylinder engine, mated with either 5- or 6-speed manual or 4-speed automatic transmission.
Safety:
The faster the speed, the riskier the drive; safety is the top concern of any speed sports lover when choosing a car.
Luckily, the model has many protection features, such as airbags, seat belts with pre-tensioners, cruise control, engine immobilizer, central locking remote control, power steering, and an anti-lock braking system.
Technology Features:
In terms of entertainment equipment, the Toyota Celica has a radio and CD player with six loudspeakers. Additional features include Bluetooth and a perceptual display program that brings the best experience for driver and passenger.