Exterior
The current Suzuki Celerio features a slightly different external design than its previous model. Specifically, the front lights and grille are now also re-designed into a single front bar, making this model both neat and more modern.
The size has also been upgraded, with an extended 100 mm in length and 70 mm in width over the previous version. Besides, its Halogen multi-reflector lighting provides illumination for both the front and rear lights.
Furthermore, Suzuki Celerio colors are available in six different colours: Pearls White Snow, Metallic Stars Silver, Metal Mineral Gray, Pearl Super Black, Pearl Ablaze Red 3, and Prime Cerulean Blue 2.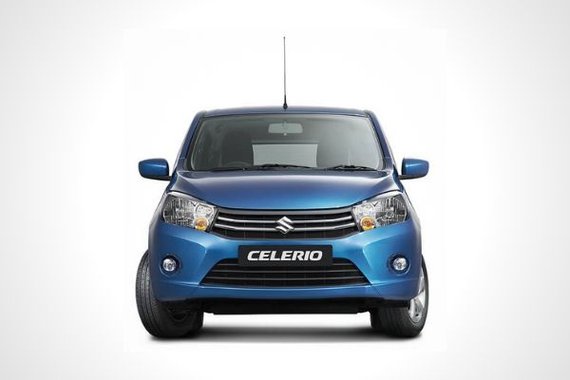 Interior
When it comes to the current version, you'll notice a black inside with silver highlights. The fabric seat also matches the interior's black color theme.
Additionally, this car is fairly spacious and has enough headroom and legroom for five fully grown persons. Plus, the touchscreen is attractive and well-made.
It also has a 254-liter storage capacity and a fuel usage display with average fuel efficiency features. These points are quite useful for those who desire to drive long distances.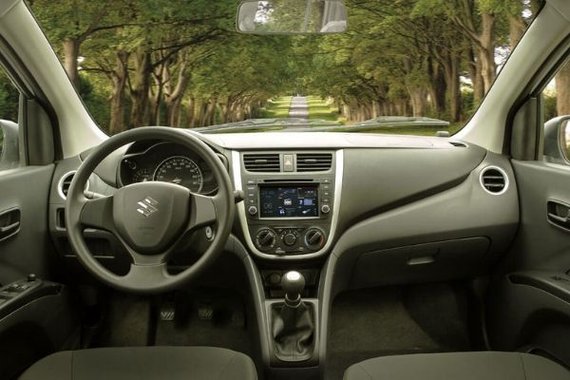 Safety
Coming with the safety range, this Suzuki Celerio is equipped with anti-lock brakes, dual front airbags, child safety rear doors, side-impact door beams, and rear parking sensors, making it easily compete with any car in the same range.
Technology Features
Regarding tech package offerings, Suzuki Celerio extended the 7.0-inch touchscreen with a Bluetooth connection designed in the center of the dashboard. It also has a 2-DIN audio system installed.