List of fun things and activities you can do when stuck in traffic and overcome the stress.
If you live in a big city, then you may have experienced being stuck in a traffic jam. Almost everyone has at one point experienced getting stuck in traffic and knows how stressful such a situation can be. Imagine having to go to work and being stuck for an hour, just when you were tired and eager to get home.
There are thousands of commuters and drivers who go through this kind of ordeal daily. The question then is how does one manage to be in such kind of a situation. If you just sit there and stare at the taillights of the vehicles in front of you, then we guarantee that you're definitely going to lose your cool pretty quick.
Instead, why don't you try one, two or even all of the Philkotse.com recommended methods on how to tolerate the traffic blues? They're bound to get your mind off the long, congested road ahead of you. The next thing you'll know? You're already on the free road closer to where you plan to be!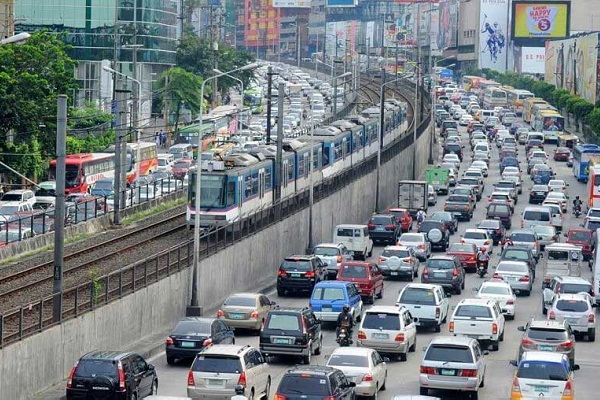 If you're driving in Metro Manila, chances are you spend an average of 66 minutes stuck in traffic
1. Bring some snacks and beverages
What is one thing that keeps you from being bored or getting drowsy? That's right, eating (and the right choice of food)! Studies conducted by subject-matter experts indicate that oral activity can help people stay awake.
One test confirmed that employees who worked in the lazy hours of the afternoon are kept energized by eating biscuits and other light-calorie snacks. Another test showed similar results as observations were made in offices where employees were working in the wee hours of the night. You can also use this to keep yourself energized during the traffic hours.
We recommend you bring light, bite-sized snacks for you to eat whenever you feel stressed in traffic. Stay away from burgers, pizza and other oily and fatty drive-thru food items.
>>> Must read: You are not a cool Pinoy driver if you haven't tried the 10 following things during traffic jam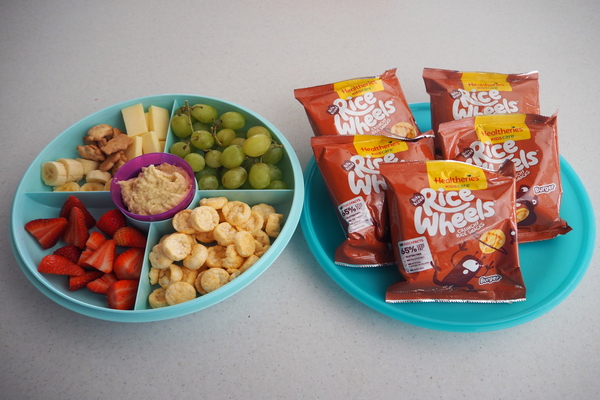 Bring light, bite-sized snacks for you to eat whenever you feel stressed in traffic
The oil and fat in it will make you feel full and sleepy. This will have you feeling more annoyed in the end since you would still need to wait in traffic before you could take a rest. Have some nuts, chips, and biscuits instead or even fruits if you got a chance to visit the supermarket.
Pair that with a few sips of a cool beverage to replenish your body. Refrain from sodas and energy drinks. These may give you a temporary boost of energy but it will wear off and you will end up feeling worse than before.
Get some water instead and stay away from tea while you're in traffic as well. This induces urination and there's nothing worse than having the urge to urinate while stuck in a 1-hour or so traffic jam.
Things To Do In A Traffic Jam
2. Take breathing exercises
Know that you aren't the only one in traffic and there are people who are also in a hurry like you. However, going berserk on other drivers won't get you out of the traffic jam any faster and it certainly won't have you feeling better either.
Simply obey the laws of the road and calm down. If someone else is throwing a tantrum, ignore them and stay on your lane. Also, keep your car windows closed at all times and avoid starting a fight with other drivers.
If there's a mild collision due to the congestion of vehicles, do some breathing exercises first before approaching the driver of the other vehicle.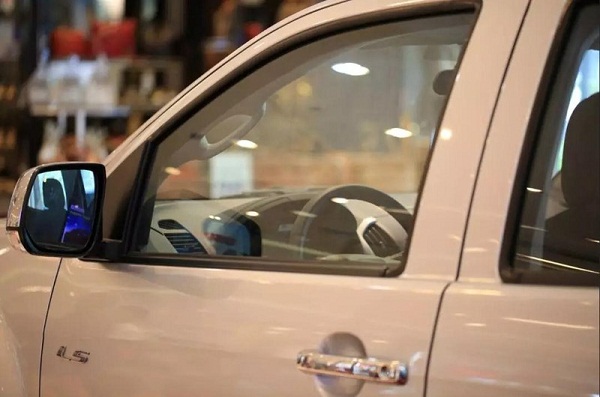 Keep your car windows closed at all times and avoid starting a fight with other drivers
>>> Check out this helpful driving tips for Pinoy drivers: How to safely open car doors on busy streets in the Philippines
Follow this quick breathing exercise:
Inhale slowly until you feel your stomach is full of air. Then, breathe it out slowly while you're counting to 10 in your head. Do this at least 3 times before confronting the other party, especially if you had a rough day. Whatever you do, just try to keep your calm and stay out of trouble.
3. Play "I spy" with your passenger
This is a classic way for children to kill time as they wait for the trip to come to an end – but who says adults can't do it as well? Whether you have a child or a senior as your company, they're sure to find this game easy and entertaining.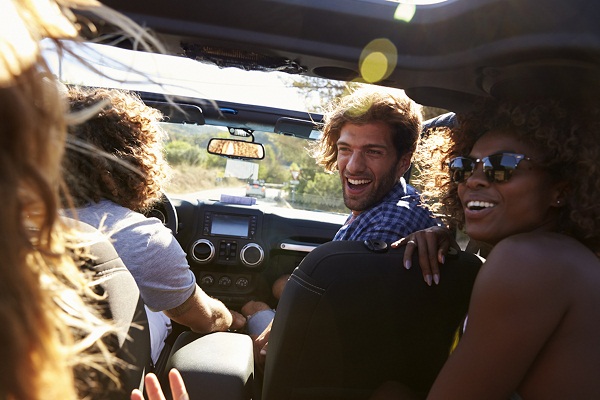 People of all ages sure to find the "I Spy" game easy and entertaining
All you have to do is make the other players guess what you're seeing at the moment or which object it is that you're referring to. You would have to describe it by color, size and so, but you to say "I spy with my little eye something that is.." first.
It's a proven way to enjoy each other's company! You also won't run out of things to describe because you'll get a different view every time you move with the flow of traffic.
4. Have a conversation
Carpooled with a friend? Picked your sibling up from school? Whoever you may be driving with, it's always nice to have a little conversation in your most impatient hour.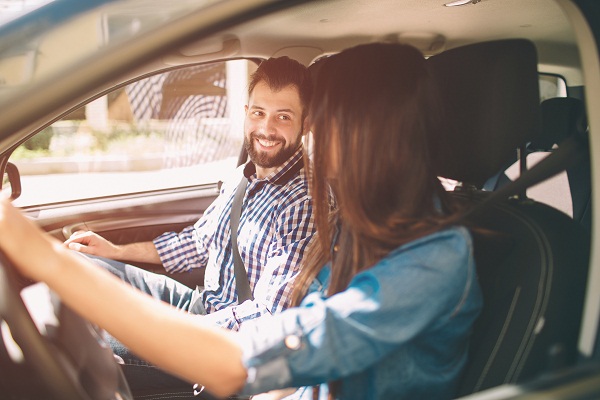 It's always nice to have a little conversation in your most impatient hour
Try asking how their day was or what was the most significant part of it? Those are two good topics that can really start a conversation. You can also ask what their plans are for tomorrow. Maybe you can also plan how you will avoid getting stuck in traffic jams in the future!
If you're alone, you can access your social media and start making conversations from there. Just make sure that you'll instantly get you're your hands and attention on the road as soon as the traffic starts moving. 
5. Turn on your favorite tunes
One of the most effective ways to relieve stress is by listening to music. So go ahead and pump up the volume on your favorite playlist. It doesn't matter whether you're all about love songs, hip-hop or EDM.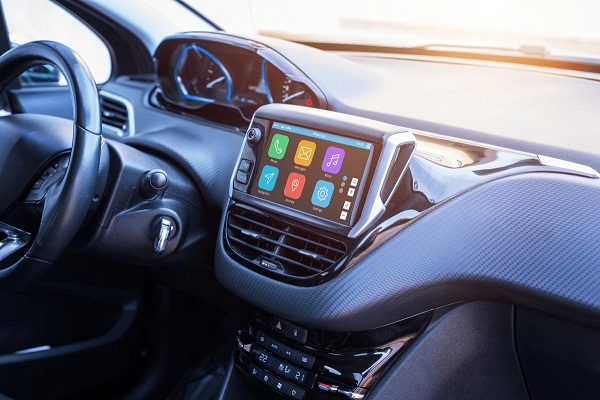 One of the most effective ways to relieve stress is by listening to music
Just make sure that your tune's volume isn't drowning the noises from the environment or you may lose awareness of your surroundings. You can also listen to news instead or any other radio programs that seem interesting to you.
Rush hours are usually the time when radio stations in traffic-prone areas schedule their programs that pique a lot of listener's interests. This helps them cope with the traffic jam while also increasing the station's ratings.
>>> You can also get more helpful tips and advice for safe driving here


Hanna Sanchez
Author
Recent posts