Exterior
To begin with Mitsubishi Strada GLX 2013 specs, the car measures 5,030 mm in length, 1,750 mm in width, and 1,775 mm in height.
The Mitsubishi Strada carries a look that can impress anyone at the very first sight. It features a rounded front yet large headlights with squared corners that make the car both strong and delicate at the same time. Overall, the car is huge but sleek enough to go into the forest.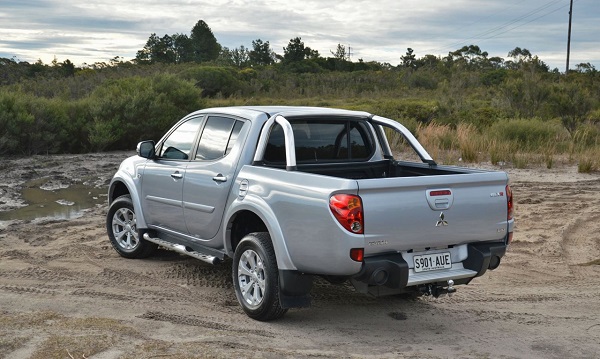 Interior
The interior of the car is decorated with cream, dark grey, and black, featuring plenty of hard plastic all over the car along with some tacky silver plastic at the gear level. At the same time, the silver highlights help the cabin look modern.
On the front row, there are two cup holders and plenty of room for a comfortable long ride. Meanwhile, the rear seat provides decent space for its range.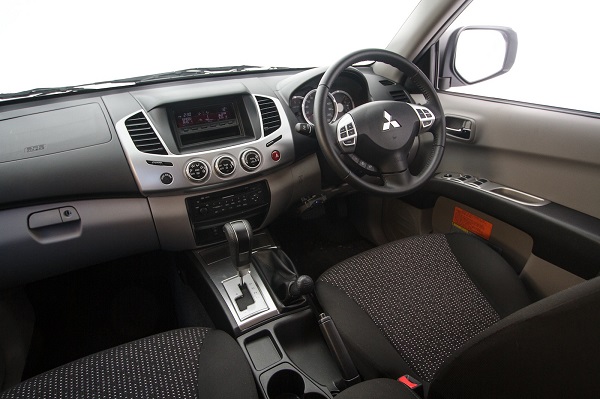 Safety features
For safety, there is a rear and center diff lock that will automatically disable the stability and traction control to best prepare the car for an off-road ride.
In addition, Mitsubishi bundled Auto Emergency Braking-Interurban, Lane Keep Assist, as well as Driver Attention Detection.
Technology features
The car has climate control air-conditioning, USB ports, a 6–speaker system, power windows, electric folding mirrors, and a digital compass, among other useful features.
If you want to take a look at a newer version, here's a review of the Mitsubishi Strada 2017.