First of all, let's take a look at the Mitsubishi Adventure 2012 specs, including Mitsubishi Adventure GLX SE 2012 specs, Mitsubishi Adventure GLS Sport SE 2012 specs, Mitsubishi Adventure Super Sport SE 2012 specs.
The GLX measures 4,420 mm in length, 1,650 mm in width, and 1,800 mm in height. On the other hand, the GLS Sport has the same length and width but measures 1,830 mm in height. Lastly, the Super Sport measures 4,640 mm in length, 1,750 mm in width, and 1,830 mm in height.
The Mitsubishi Adventure 2012 was made a very long time ago, but we were able to find a review of the 2017 version, which will give you a general look at what to expect from this car model.
Exterior
This car measures 4,420-4,640 mm in length, 1,650-1,750 mm in width, and 1,800-1,830 mm in height, depending on whether it's Super Sport, GLS Sport, or GLX.
To sum up, the overall design of the car looks a bit outdated, including a two-chrome-slat grille featuring a perforated mesh. There is also a pair of fog lamps along with air intakes.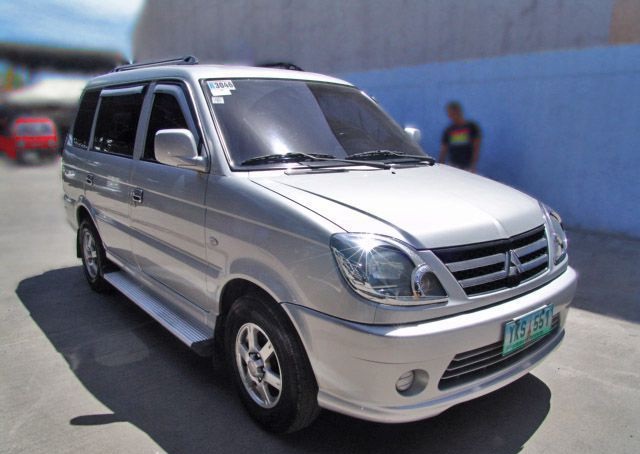 Interior
The inside of the car looks just as outdated as the exterior but comes in an eye-soothing color scheme. Meanwhile, the cabin features aluminum accents, most obvious on the steering wheel. The instrument cluster, on the other hand, has a blue background making it stand out from the rest of the cabin equipment.
The seats of the car come with adjustable head restraints, covered with bi-color upholstery to deliver elegance. The seating space is quite spacious as well, providing plenty of legroom for tall passengers.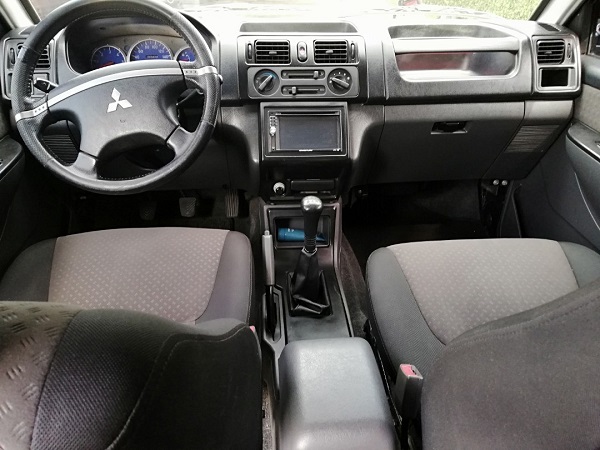 Safety
Mitsubishi did not give this car a lot of safety features but there are childproof locks as in addition to seatbelts and side-impact protective beams. Besides, the car features side mirrors and rear bumper skirts while impact protection beams will protect passengers from collision impacts. However, there are no airbags.
Technology features
There aren't any impressive tech features on this car either. You get air conditioning and Bluetooth connectivity as well as USB ports. But other than that, there's nothing else.