The new Certificate of Registration will be larger in size.
The Land Transportation Office (LTO) is set to implement a new format on the Certificate of Registration (CR). Based on the memorandum, CR format will include passenger capacity and vehicle color.
The new CR format is in line with the implementation of the Land Transportation Management System (LTMS) that was launched in June 2020. LTMS allows you to register or renew your vehicle registration and your driver's license online without visiting an LTO branch. The new CR format is said to have a better and improved look.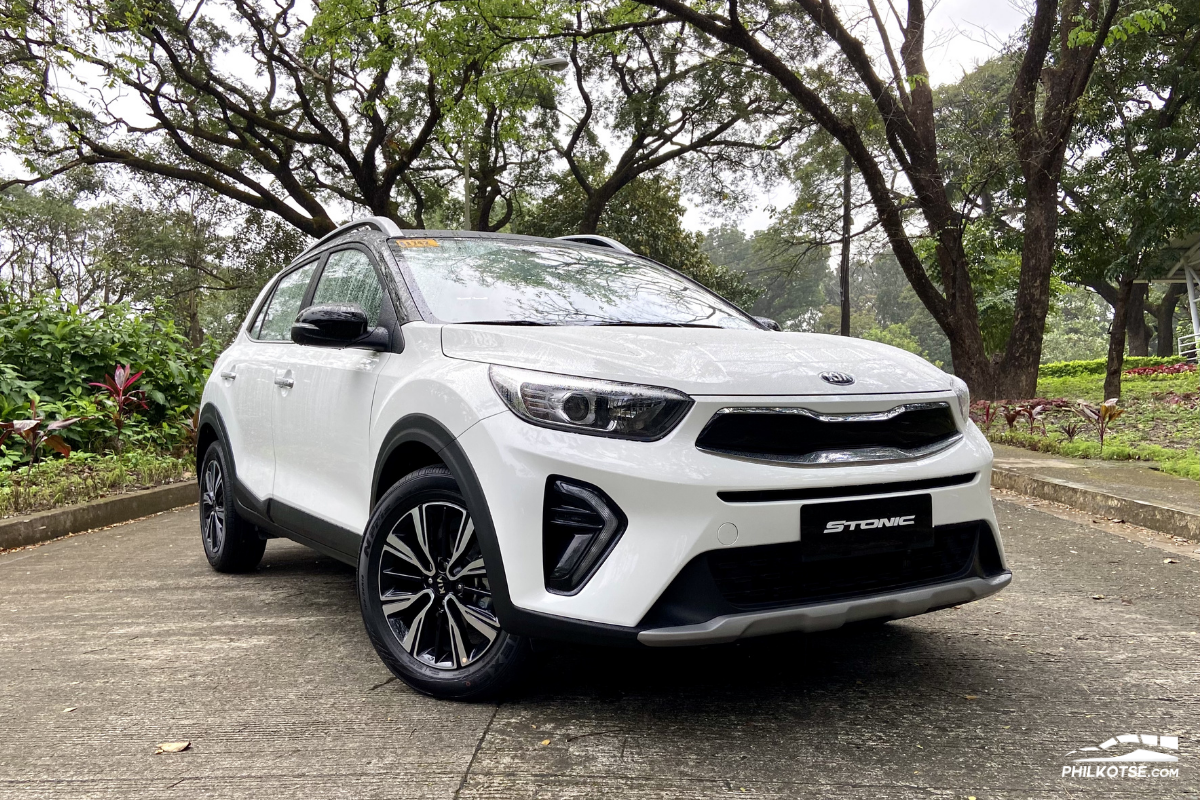 2021 Kia Stonic
LTO said that the new CR will be larger in size, which will feature a bigger font size to make the details easier to read. The larger CR will also provide the space needed for the inclusion of additional significant vehicle information such as passenger capacity and color.
As of this writing, the LTO has yet to announce when will the new CR be implemented. Here are the added information in the new CR: 
Classification - indicates the vehicle classification whether it is Private, For Hire, Government or Exempt
Vehicle Identification Number - to indicate the proper vehicle type (car, UV, SUV, Bus, Truck, MC/TC or Trailer)   
Vehicle Category - this is to be aligned with Philippine National Standards (PNS) on the classification and definition of power-driven vehicles (L1, L2, L3, L4, L5, L6, L7, M1, M2, M3, N1, N2, N3, 01, 02, 03, 04, SA, SB, SC, SD) 
Passenger Capacity - significantly important especially for "For Hire" vehicles
Color - must be included in the CR not only on the Official Receipt (CR) since it is a vital vehicle identifier
Year Rebuilt - this must be properly indicated in the CR especially that many LTO offices are indicating the year of rebuilt as year model instead of basing on the oldest component
Year Model - shall only be supplied if the vehicle is brand new or used imported CBU   
Remarks - a dedicated space is provided for this purpose 
Max Power (KW) - reserved for electric vehicles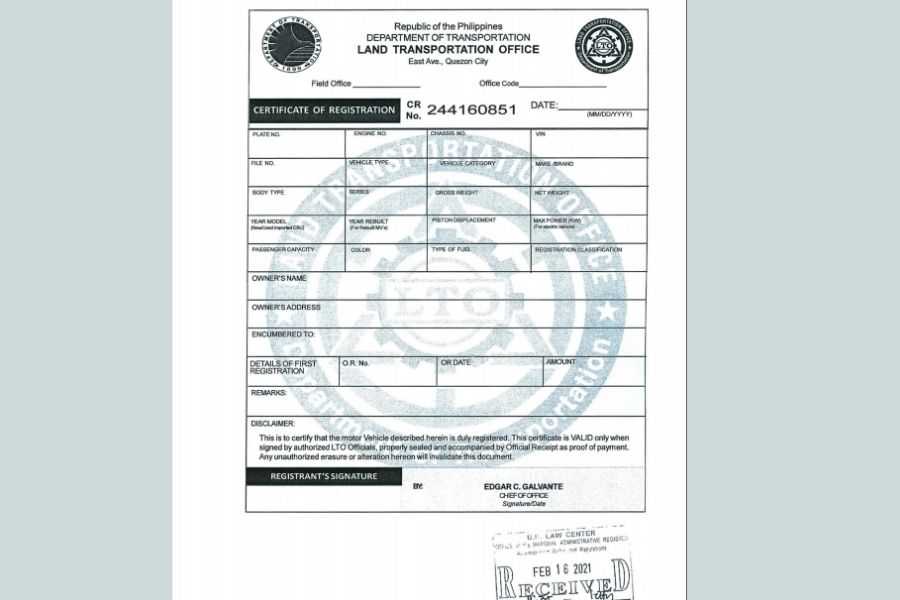 LTO new CR format
The information above will be included in the new CR. In case you're planning to change the exterior paint of your vehicle, the LTO is imposing a Php 30 fee for change color. However, the LTO did not clarify how to determine the exact color of a vehicle. What if you own a car that comes with a two-tone paint like the Kia Stonic?
On the other hand, the following information will be removed in the new CR:
Denomination - replaced by Vehicle Type
Body Number - it is immaterial since engine and chassis numbers are already indicated  
Shipping Weight and Net Capacity - not necessary to be included in the CR as Net Weight and Gross Vehicle Weight (GVW) are already included
Number of Cylinders - inclusion in the CR is irrelevant
Visit Philkotse.com for more automotive news.

Martin Aguilar
Author