The agency is reassuring commuters that travel is still permitted.   
As Metro Manila reverts to the strict enhanced community quarantine (ECQ) protocols from August 6 to 20, a major concern is the availability of mass transit for those who need to go out of their homes. The Department of Transportation (DOTr) sought to allay these fears, saying that commuters will still be able to get around.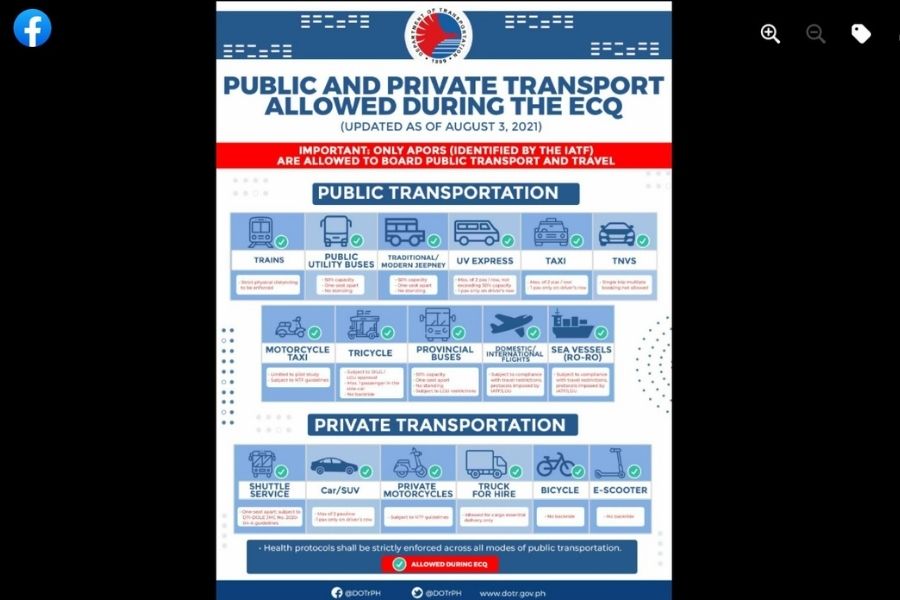 Public transportation will be allowed to operate under ECQ [Image: DOTr Facebook page]
On her Facebook page, DOTr Assistant Secretary Goddes Hope Libiran debunked rumors that public transport will be severely limited, similar to last year's implementation of ECQ and modified ECQ. She presented a DOTr infographic showing most forms of public transport as being prohibited under ECQ and MECQ, adding that the information is already outdated and no longer applies to existing protocols. 
Instead, she assures commuters that based on the Omnibus Guidelines issued by the Inter-Agency Task Force for the Management of Emerging Infectious Diseases (IATF-EID), public transport will be allowed during the ECQ period, including motorcycle taxi services and Transport Network Vehicle Service (TNVS) units. The DOTr continue to have the authority to determine transport capacities, currently at 50 percent, in light of the reported rise in cases involving the COVID-19 Delta strain.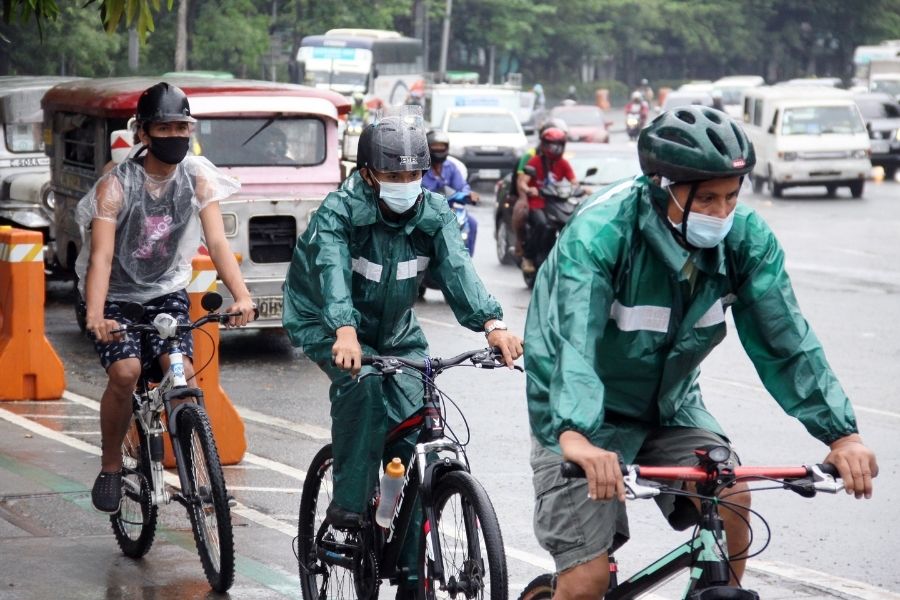 More people are being encouraged to use the recently opened bike lanes in Metro Manila
Libiran quoted Transportation Secretary Art Tugade's pronouncement last July 30 that the initial recommendation of the DOTr is to retain the existing supply and capacity for public transportation, subject to the approval of the IATF. Active forms of transport such as bicycles and electric scooters will be highly encouraged, especially with the recently inaugurated Metro Manila Bike Lane Network. 
However, as with previous implementations of stricter quarantine protocols, passengers will still be subject to restrictions. As mandated by the IATF, only authorized persons outside of residence (APORs) will be allowed to use public transport. This includes essential personnel, frontliners, and those who need to get food as well as supplies. 
Rail services such as the MRT-3 will continue to be operational
Tugade reiterated the importance of bringing the necessary requirements for APORs whenever they step out of their homes for work or errands. "APORs are reminded to be ready to present to transport marshals identification cards issued by the IATF or other documents or IDs as proof that they are authorized to travel," he said. Both public and private modes of transportation are still required to always observe the prescribed physical distancing and sanitation measures. 

For rail services, the Philippine National Railways (PNR), Light Rail Transit 1 (LRT-1), Light Rail Transit 2 (LRT-2), and Metro Rail Transit 3 (MRT-3) will continue to be deployed. Transport marshals will be on board to enforce health and safety protocols such as wearing of face masks and face shields, maintaining a one-seat distance between passengers, as well as the 'no talking and eating' policy. Temperature checks will be conducted at station entrances, and passengers exhibiting COVID-19 symptoms will be denied entry. Trains will be disinfected after completing each round trip.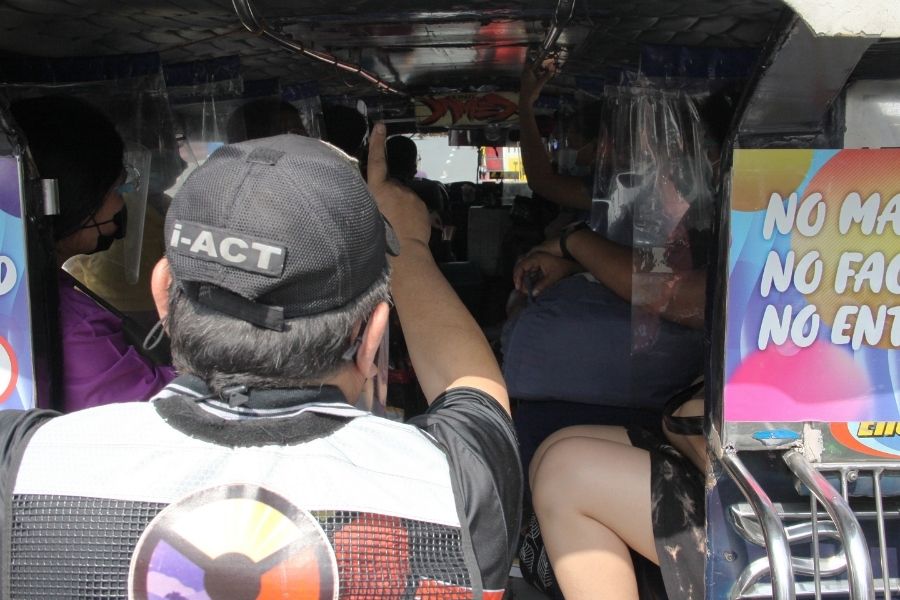 I-ACT enforcers will monitor compliance with protocols at transport terminals
Domestic flights and sea travel will continue, subject to quarantine restrictions implemented by destinations. Passengers are advised to inquire with airline and shipping companies beforehand. For road travel, enforcers from the Inter-Agency Council for Traffic (I-ACT) will be assigned to transport terminals and stations to ensure compliance with public transport health protocols.   

Get more transport industry updates at Philkotse.com.

Joseph Paolo Estabillo
Author