Isuzu
Isuzu Philippines
I. Overview of Isuzu Philippines
Isuzu Motors Ltd. is a Tokyo-based company that has been established in 1916 and focuses on their goal, which is "creation without compromise." They specialize in designing, producing, and selling trucks (light to heavy duty), and buses, as well as diesel engines for passenger and commercial vehicles which are used both in their products and for other vehicles produced by other manufacturers. After quite some time, they have also ventured into the production and sales of SUVs.

Isuzu has long been known as the leading truck manufacturer (latest truck models)
II. Isuzu Motors Ltd.,
Currently, Isuzu has distributors around the world, specifically 19 countries in Asia, including Isuzu Philippines, 28 countries in Africa, 11 countries in the Middle East, 12 countries in Oceania and the Pacific Ocean, 33 countries in Europe, and 33 countries in North, Central, and South Americas.
1. Facilities
Isuzu Motors Ltd.'s manufacturing and research and development facilities can be found in different countries. In their home base, Japan, they have three which manufacture both engines and vehicles. They also have vehicle manufacturing and assembly plants in the Philippines, India, Thailand, the USA, and Indonesia. As per their R&D centers, they have facilities in Japan, the USA, and Germany.
2. Market Position
The initial introduction of Isuzu vehicles in different countries has been successful but also has its ups and downs. Nonetheless, the company continues to thrive and penetrate the worldwide market. As per data available, at the end of March 2017, the company has sold more than 600 thousand vehicles and a high percentage of which belongs to the international market. Similarly, as of June 2018, Isuzu is part of the Forbes 2000 list of The World's Largest Public Companies. Specifically, they rank number 773 globally, 536 as per sales, 832 as per profit, 1.397 based on assets, and 1,150 as per market value.
III. Isuzu Philippines
Isuzu cars for sale in the Philippines, particularly trucks, have been introduced in the 1950s and then in 1972, Isuzu had a partnership with General Motors (GM) which paved the way to the establishment of GM Philippines. After which, in 1989, Isuzu Motor Pilipinas has been established.
Following its success, in 1995, the companies Isuzu Motors Limited, Mitsubishi Corporation, Ayala Corporation and Rizal Commercial Banking Corporation joined forces to put up Isuzu Philippines Corporation. That merging led to the development of the 13-hectare facility in Binan, Laguna, which is capable of producing 15,000 units annually.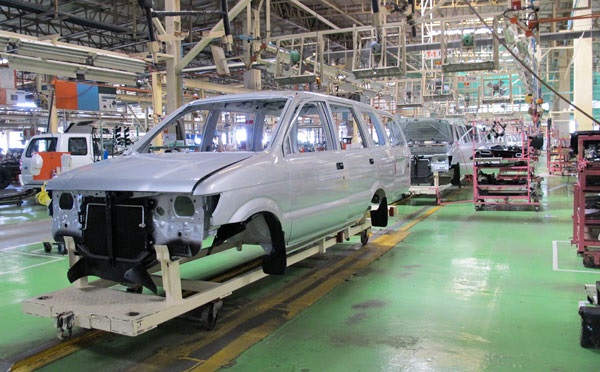 Inside the Isuzu Philippines Assembly Plant
1. Local Presence
Isuzu cars in the Philippines is very evident on the local roads, not just for their trucks but also for their passenger cars. In fact, the brand remains in the top 10 list of highest-selling vehicles in the country, as per data provided by the Association of Vehicle Importers and Distributors (AVID), Chamber of Automotive Manufacturers of the Philippines, Inc. (CAMPI), and the Truck Manufacturers Association (TMA).
In 2017, it ranked number six as per market share and had a sales growth of 9.96%. Additionally, in the first quarter of 2018, there were more than 3,000 units sold, allowing the brand to take the number eight position.
2. Top-Selling Isuzu Cars in the Philippines
As we have mentioned earlier, Isuzu trucks and SUVs are both highly saleable in the Philippines. Although Isuzu Philippines currently has seven types of models available, this post by Philkotse.com will focus on the award-winning models, and that would be the Isuzu D-max and mu-X.
2.1. Isuzu D-Max
Awarded as the best pick-up in 2005, best onboard entertainment in 2011, CAGI's best 4x2 pick-up of the year in 2013 and 2017, Auto Focus Media's Choice Awards' best value for money pick-up in 2015, 2016, and 2017, and CAGI's truck of the year and best 2WD pick-up of the year in 2016, this model has a lot to offer.
The latest 2017 model is equipped with a diesel engine with blue technology and is Euro 4 compliant, which means that it is fuel efficient. It is available in both 4x2 and 4x4 versions as well as manual and automatic transmissions. It has both a hill descent and start assistant that allows the user to drive it on different terrains.
Isuzu D-Max Performance on Different Terrains
2.2. Isuzu Mu-X
The latest Isuzu Mu-X model is also loaded with a Euro 4 compliant blue power diesel engine and is available in both 4x2 and 4x4 versions as well as manual and automatic transmissions. This is also loaded with a hill descent and start-assist technology, which is highly useful when driving around the Philippines. This model also boasts multiple entertainment features that your family or passengers will love.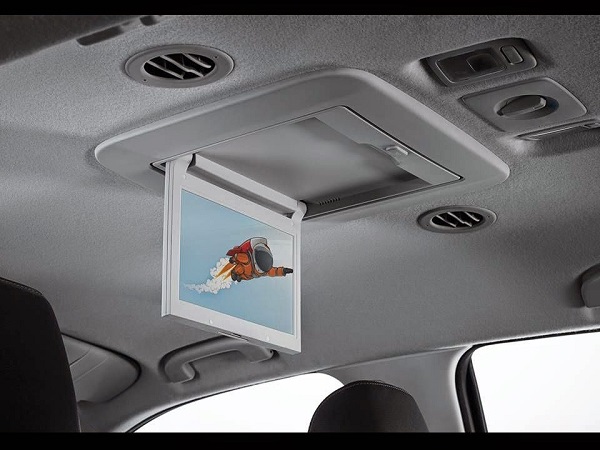 Isuzu Mu-X 10-Inch Roof-Mounted DVD Monitor
As per its awards and recognition, they include CAGI's best mid-size SUV of the year in 2014 and 2017 and Auto Focus Media's Choice Awards' best value for money mid-size SUV in 2015, 2016, and 2017.
Indept reviews about these two hot-selling models, along with other Isuzu models are all found in our Isuzu review section. Check them out if you're interested.
3. Isuzu Philippines Dealerships
Personally checking out the units available in the country as well as the latest Isuzu Philippines price list is not that difficult not just because of online networks but also because of the number of dealers selling Isuzu cars in the Philippines. In NCR, there are eight authorized dealers, in Luzon, there are 20, in the Visayas, there are eight, and in Mindanao, there are six.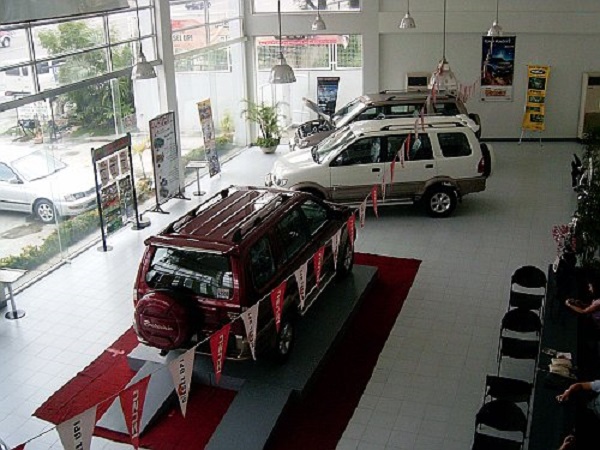 There are about 42 Isuzu dealerships in the Philippines
IV. Conclusion
Isuzu Philippines remains to be part of one of the highest selling Asian brand in the country because of their unit's multifunctionality and strength. They were designed to help individuals and families travel around the country as well as business people to deliver their products to and from different provinces in the country.
Latest Isuzu Promos
Search a Brand
Recent Isuzu news
Recent Isuzu cars for sale