While a review of the 2016 version is not available right now, you can go through a full review of the Hyundai Accent 2018 version.
Exterior
The car measures 4,440 mm in length, 1,729 mm in width, 1,475 mm in height, and 140 mm in ground clearance.
First of all, it's undeniable that the Hyundai Accent is among the best-looking cars in its class. Featuring the Fluidic Sculpture design philosophy, this car is equipped with a cascading front grilled paired with LED daytime running lights.
On the side, there are lines running along the entire length of the car from the front to the tail lights. The car also comes with colored door handles, the outside rearview mirrors have side repeaters and LED turn signal indicators. Lastly, the rear of the car is finished with a sporty bumper and shifting tail lights.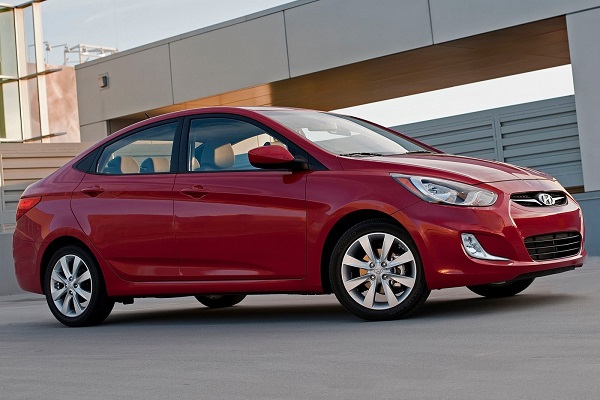 Interior
Now, let's talk about the interior of the Hyundai Accent car, which is just as gorgeous as its exterior. The cabin is overall comfortable and spacious, finished with premium materials and cutting-edge technologies.
Hyundai gave this car ambient lighting and wooden decoration that makes the interior cozier but still glossy. At the same time, the rear seat row provides a lot of legroom while the driver seat has 6 modes of adjustments.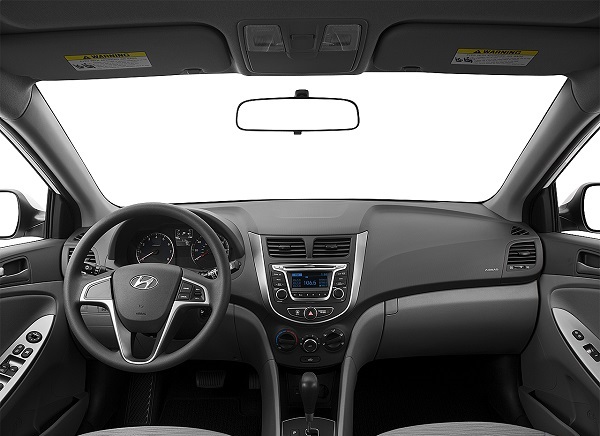 Safety
To ensure safety for the driver and passengers, the car has a two-airbag system, something every car must have. But other than that, there aren't any other noticeable features, no stability control, no security alarm, no seatbelt reminder, and no speed-sensing door locks.
Technology
Technology features on this car are limited as well, it has power windows and turnkey ignition. However, there isn't cruise control, a reverse camera, accessory outlets, or parking sensors.
We have composed a more detailed review of the Hyundai Accent 2018 car, check it out for more information.