Both are empowered by the same turbocharged 2.0-liter four-cylinder engine.
Vinfast is an all-new Vietnamese carmaker which belongs to one of the Vietnam's biggest privately-owned businesses known as Vingroup. Making its first appearance to global market at Paris Motor Show, the automotive manufacturer from Vietnam presents two of its "several more to come" models: an SUV named VinFast LUX SA2.0 & a sedan called VinFast LUX A2.0.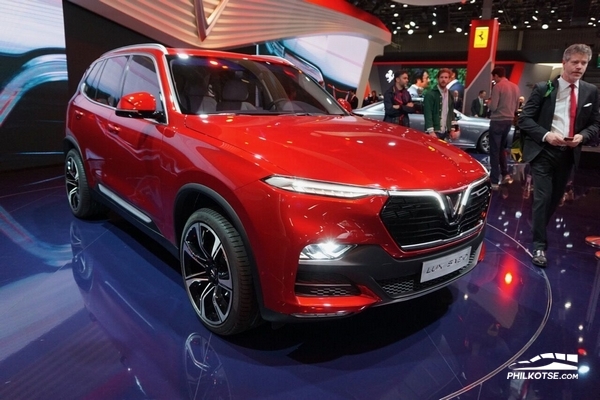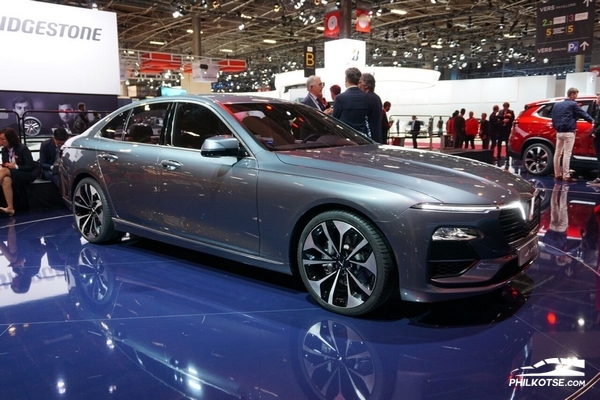 Two Vietnamese-made cars at this year's Paris Motor Show
Sketches of both vehicles are said to be commissioned from 4 car design firms and the final looks we see in Paris are the result of a public vote participated by over 600,000 Vietnamese citizens.
The VinFast LUX SA2.0 & VinFast LUX A2.0 are both driven by the same turbocharged 2.0-liter four-cylinder powertrain, delivering either 227 hp and 350 Nm of torque or 174 hp and 300 Nm of torque. While the two output figures are optional for the sedan, the SUV is only offered with the higher one. A ZF 8-speed automatic transmission is equipped for two models, while an AWD system only comes as an option for the SUV.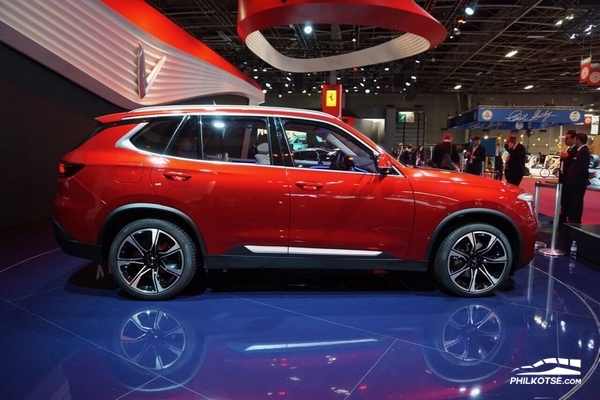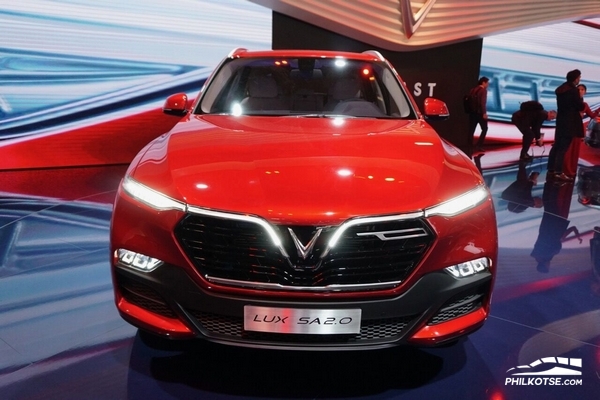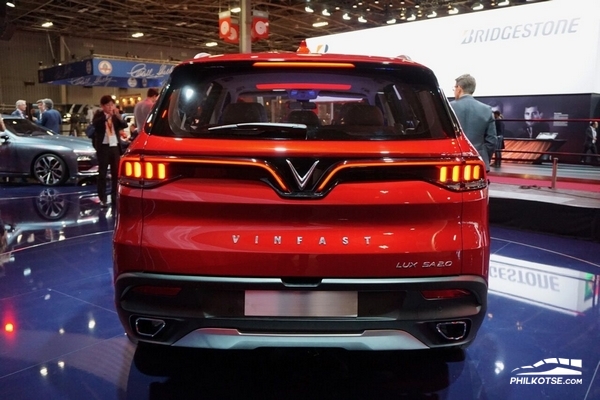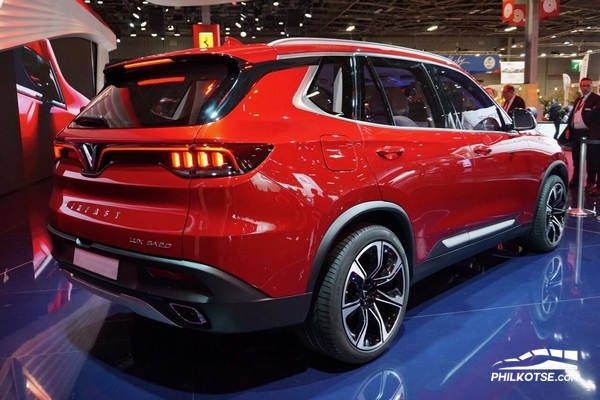 Both models will enter production line in early 2019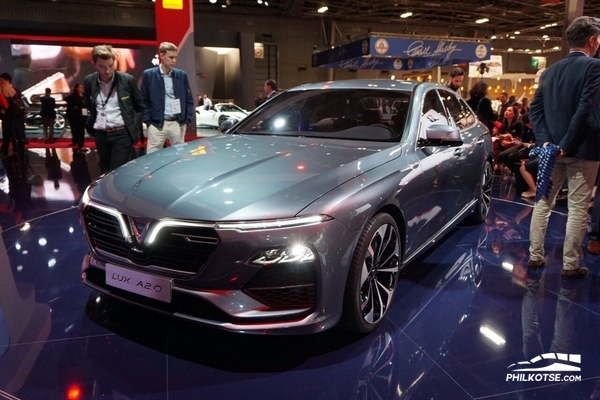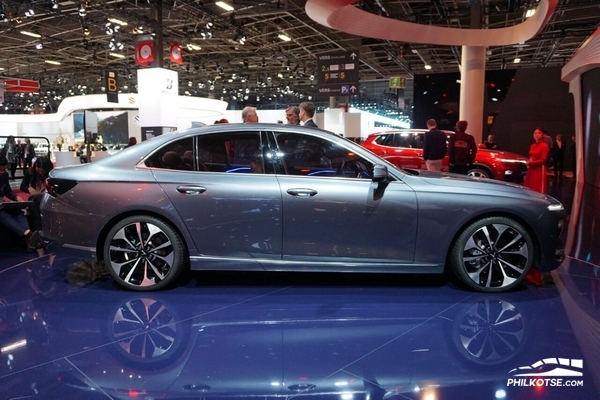 Vietnamese people vote for their favorite design and the final results are what we see here in Paris
Speaking of the max speed, the AWD version of the VinFast SUV can reach 100 kph within 9.1 seconds, while this time drops to 8.96 seconds with the RWD version. The sedan can also hit impressive max speed of 100 kph in 7.1 seconds and 8.9 seconds when driven by the 227 hp and 174 hp powerplant, respectively.
According to the Vietnamese carmaker, they are planning to unveil more models in the coming times, including a city car to enter production in 2019, an all-new electric car designed by Italdesign Giugiaro to go on sales in 2020 and a fully electric bus to start producing late next year.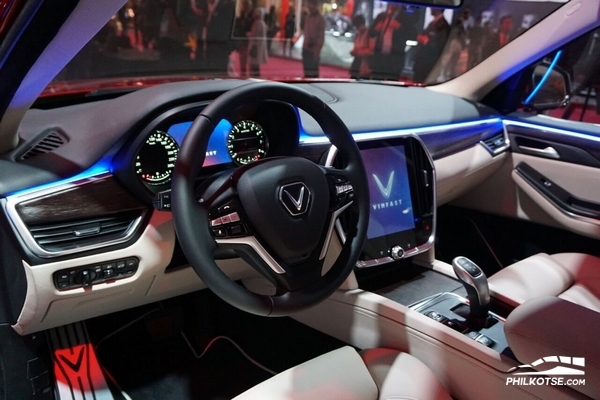 In interior design of the VinFast SUV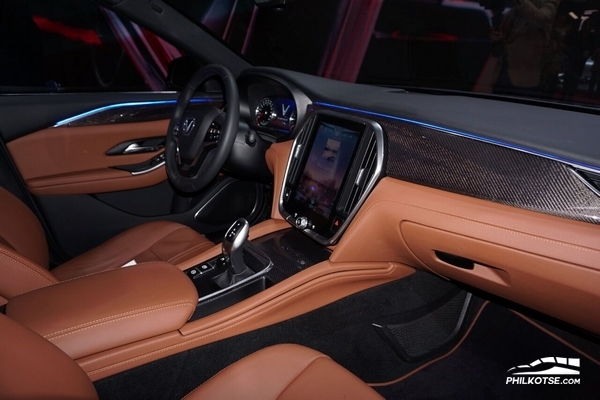 The premium cabin of the VinFast sedan
Back to the two models that are put under the spotlight of the on-going 2018 Paris Motor Show, the VinFast LUX SA2.0 & VinFast LUX A2.0 are both believed to get into production in early 2019.