There will be no BMW exhibition at the Detroit Auto Show 2019.
This is a great regret for BMW fans as the German automaker will not be in an attendance at the Detroit Auto Show 2019. This information has already been confirmed by BMW on Autonews.com. Accordingly, this decision was made after thorough consideration regarding the carmeker's presence in auto-related activities as well as serious exploration of alternative engagements. The eventual goal is to share ideas and plans of BMW Group for its best possible future movement and reach the best possible visibility for its products, innovations and technologies.
The BMW'S decision follows around a month after Mercedes-Benz's declaration not to take part in the Detroit Auto Show 2019. According to Daimler CEO Dieter Zetsche, this was such a difficult decision to make however they didn't find this year's event fit with their strategy.
BMW will not be in an attendance at the Detroit Auto Show 2019
The Detroit Auto Show seems to fall into a no-win situation when the timing of the event puts it directly go head-to-head with the Consumer Electronics Show (CES) which happens about 2 weeks earlier in Las Vegas, Nevada. Meanwhile, automobile manufacturers have increasingly considered CES as a place to launch vehicle technologies, such as the digital instrument panel of Audi or the Nexo fuel-cell crossover of Hyundai.
Organizers of the Detroit show has been reportedly considering moving the show to October. If the change happens, it will make the Detroit Auto Show 2019 far from CES, but there will be some potential issues.
The Paris Motor Show usually takes place in early October, so it may be difficult to get important global premieres in the Motor City. In addition, the Los Angeles Auto Show is generally held in November, which may affect American companies' interest in the planned Detroit event.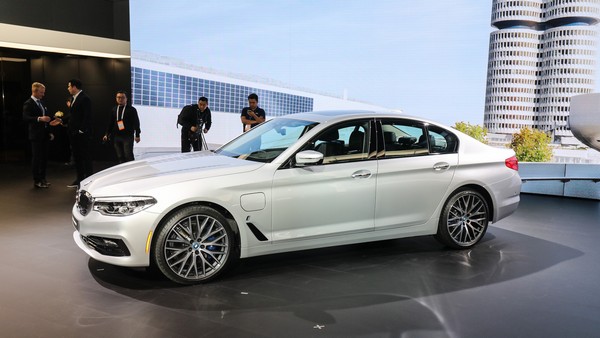 BMW 530e iPerformance 2018 at the Detroit 2017
>>> Click here to catch up with latest car news all over the world