Steps on what to do after you sold your car.
So, you have finally let go of your beloved first car to start something in your life – may be a business or you want to travel locally or abroad, or you just want to rest first and think about what you really want to do with your life. No matter what choice you make, the important thing is you now have funds to support you.
You just have sealed the deal with your car's buyer and you now feel at ease, kind of overwhelmed, thinking of where to go, what your plan is and how you're going to spend your money on hand. But is that really it? That's how easy it is to sell your car? Give the keys, get the money and leave? Much as we would like to say yes, but it's really a no. There are still quite important things you have to arrange after you have sold your car.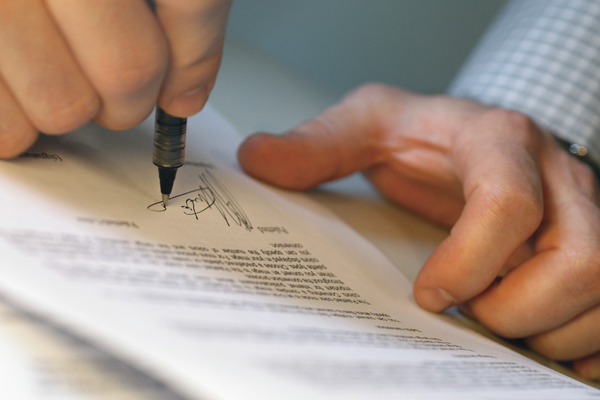 After getting paid, you still have a few things to take care of
Reminder, you have to be very careful in processing the papers so no conflict will arise between you and your buyer. Every detail counts, so take your time and make sure that everything is correct, clear and good before you say your final goodbye to your car.
Here are some guidelines and helpful tips for your car selling from Philkotse.com on the steps you have to take after the deal has been already sealed.
1. Transfer of Ownership
We Filipinos are very gullible people – we trust others so much that we tend to avoid doing formal, black and white agreement just to show how much we trust another person. However, trust is not always applicable. Well, yes, it should be the foundation of any kind of relationship, may it be personal or business but in some exceptions and for our own safety, we still need to make sure that we have a solid proof of agreement.
One of these exceptions is when you sell an asset or property. In this case, your car. The first step you need to make is to ensure proper transfer of ownership to the buyer. Transfer of ownership simply implies that moving forward, you will not be responsible for whatever the car gets engaged into.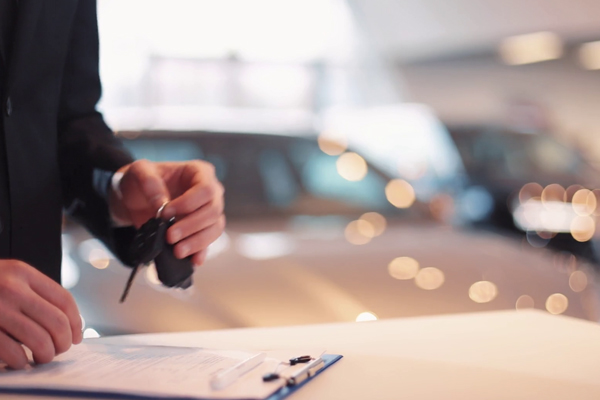 Properly transfer the car ownership to avoid future problems
A perfect example of this is you sold your car to a good friend whom you have known for seven years. Of course, you totally trust this one and you even consider him as a family. So out of trust, you didn't mind processing transfer of ownership papers to his name. You just handed him the keys, after he hands you the cash and that's it.
One day, while he was driving your old car, he gets into an accident. He damages some properties and injures a couple of people. Since the car is under your name, all responsibilities will fall upon your shoulders. Even if he's the one driving since the car papers are still under your name, that makes you liable. You don't want to be responsible for something you didn't do, do you?
Now you've seen the importance of properly transferring your car's ownership to the person who bought it, I'm pretty sure your next question will be: How do I process this?
1.1. What Documents Do I Need to Process Transfer of Ownership?
First, you need to get clearance from PNP-TMG (Philippine National Police – Traffic Management Group). How to get it? Here are the documents you need to provide:
Deed of Sale (which has to have these details: Date of sale, Vehicle identification number (VIN), Selling price for the vehicle, Seller's name and address, Odometer mileage readings, Description of the vehicle, and Buyer's name and address)
LTO CR and OR
Cancellation/Release/Assumption of Mortgage for mortgaged vehicles
Secretary's Certificate (This is if you got the vehicle from a company or corporation)
Special Power of Attorney (Applicable if the vehicle was sold through another person)
Actual inspection of MV with duly accomplished MVIR
Confirmation of CR/OR (Cir-91-137) if issued by other LTO Agency
Endorsement from the Insurance Company to the New Owner
Taxpayer's Identification Number (TIN)
Top 5 Tips for Selling Your Car Privately
Once you get a clearance from PNP-TMG, you can now proceed with the Transfer of Ownership itself. Although usually, it's the buyer's responsibility, it's much better if you proactively initiate the process just to make sure that it will be done as soon as possible. You must then prepare these documents:
Original Certificate of Registration (CR)
Latest original Official Receipt (OR) of payment
The car's original Deed of Sale
Clearance from Philippine National Police-Traffic Management Group (PNP-TMG)
Deed of sale can only be applicable if you sell the car yourself to another private individual. However, if you sell your car to a dealer, you may be required with more documents.
1.2. Process:
Go to the LTO office and proceed to the transaction counters.
Submit all the required documents to the Evaluator for evaluation and computation of fees.
Actual inspection of motor vehicles with duly accomplished MVIR will transpire.
Afterward, go to the Cashier and wait for your name to be called then pay for the necessary fees.
Don't forget to get an Official Receipt (OR).
Proceed to the Releasing Counter when your name is called to obtain the Certificate of Registration (CR), plates, stickers, and other requested documents.
2. Other Documents That Needs to be Transferred
2.1. Car Loan
If your car is on loan, you'll have more things to take care of. The last thing you would want to do in this situation has the new owners continue the loan on your behalf. What if they just disappear and they don't send you money anymore? That's where you're credit line gets affected. You'll leave an impression that you are not a good payer and you'll have a difficult time trying to apply for one again the next time you need it. Talk through with the new car owners on how you can properly manage the car loan.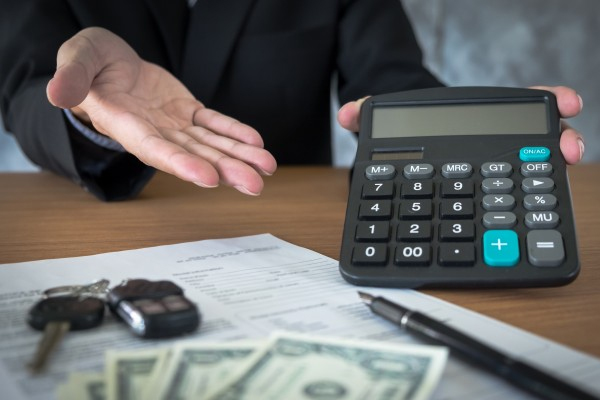 Manage continuing loan payments by talking to your lender with the new owners for best options
2.2. Insurance Policy
Talk to your insurance company about the best ways to deal with the insurance policy of your vehicle. They will be able to advise you with the best possible option if it's better to cancel the existing insurance and let the new owners get their own, or if the existing insurance can be transferred to the new owners so they can continue payment.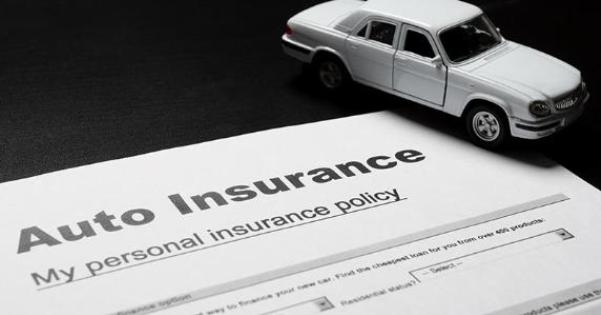 Insurance is another thing to process. Make sure you talk to your insurance provider about this
I know these processes sound tedious and time-consuming, but it's all worth the effort. Nothing beats the feeling of having peace of mind while enjoying the earnings from your first car rather than cut the fun short because you didn't process the documents needed properly. Problem prevention is always better than curing it. 
>>> Read more articles to help your car selling easier:


Ivy Kristia Padura
Author