Exterior:
Toyota Prius sports a futuristic look with a lot of design angles – a deal breaker for someone who wants a simple-looking car. However, the appearance is what makes the vehicle stands out from the crowd. There is no grille on the Prius, instead, the front of the car is dominated by a front air dam and angular and sharp headlamps. The Prius somewhat resembles a coupe – an appearance lent to it by its sloping down roofline.
Interior:
Much like the outside, the interior of the Toyota Prius also follows the futuristic approach with white and black colors. The hybrid nature of the vehicle is signified through the blue color surrounding the air-conditioning vents. The dual-tone choice of color creates a premium feel for the cabin. The car can comfortably accommodate four people but the last seat row is more suitable for kids.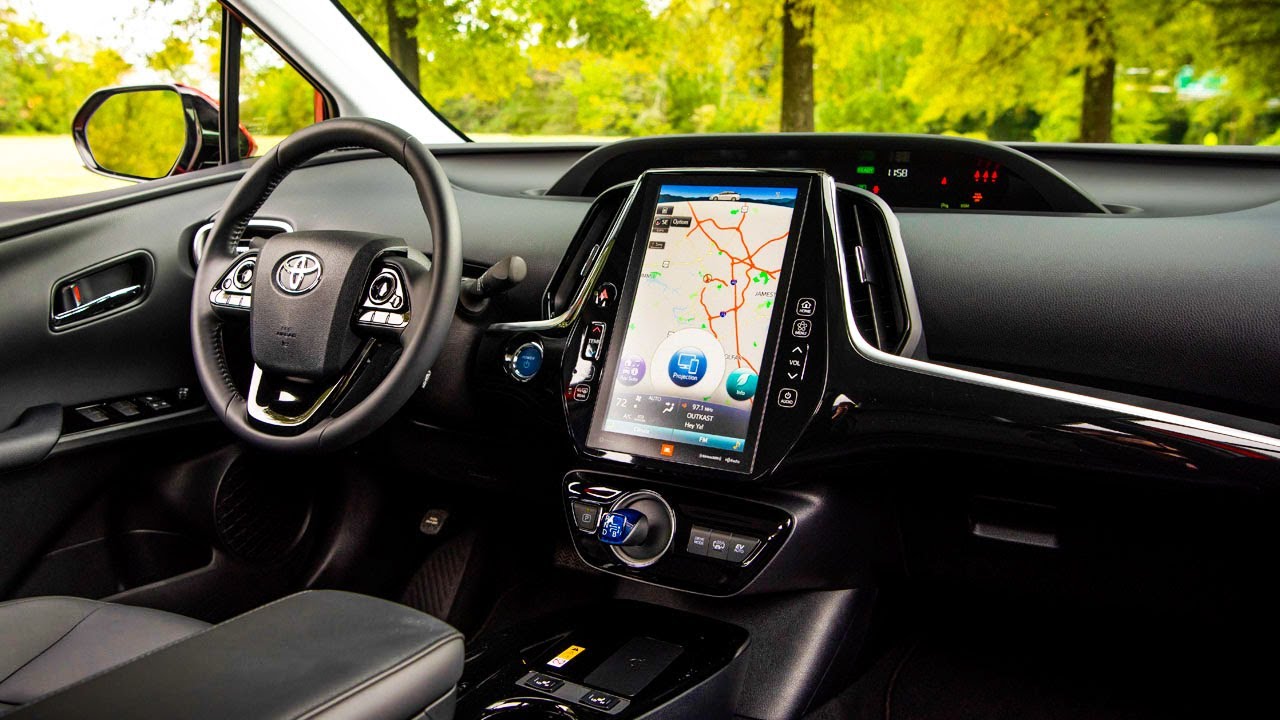 Safety:
Safety comes first on the Toyota Prius with features like Vehicle Stability Control, anti-lock brake system and EBD, Hill Descent Control, ISOFIX mounts, heads-up display, brake assist, tire pressure monitoring system, Hill Start Assist, curtain, knee, front, and side airbags, as well as Traction Control.
Technology Features:
Inside the Toyota Prius, there is a touchscreen for media and navigation. The toggle-like switches are for climate control. Other highlights are reverse camera, outside rearview mirrors, push-button start, cruise control, and keyless entry.