Exterior:
Toyota Innova 2017 follows the design of the Fortuner, which provides a more spacious and square-like front part shape than the 2016 version. The car will impress you with its modern style but still retains a sense of elegance in appearance.
Our famous brand also upgrades the exterior of the Toyota Innova 2017 with bigger headlights, a more attractive front grille, and a smoother bumper than the 2016 model. Particularly, the model 2017 uses an independent double-wishbone coil for its front suspension. The rear part consists of a 4-link coil spring system.
Besides, Toyota adds a brand-new bumper and tail lights to its back component.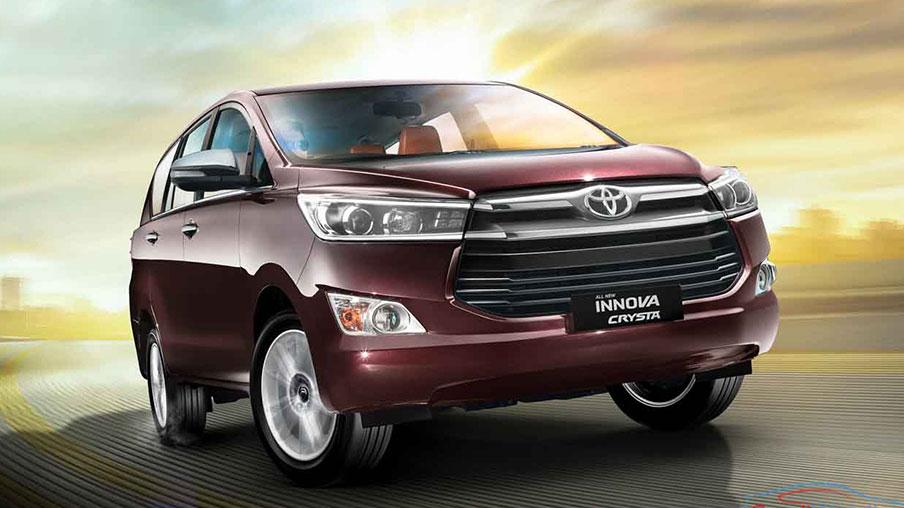 Interior:
Have a look at the Toyota Innova 2017 interior, and you will love its large and cozy cabin space, with comfortable seats for up to seven people.
This model is perfect for a family holiday long trip, as it provides buyers with the spacious legroom, leather seats, and a big cargo to load the whole family's luggage.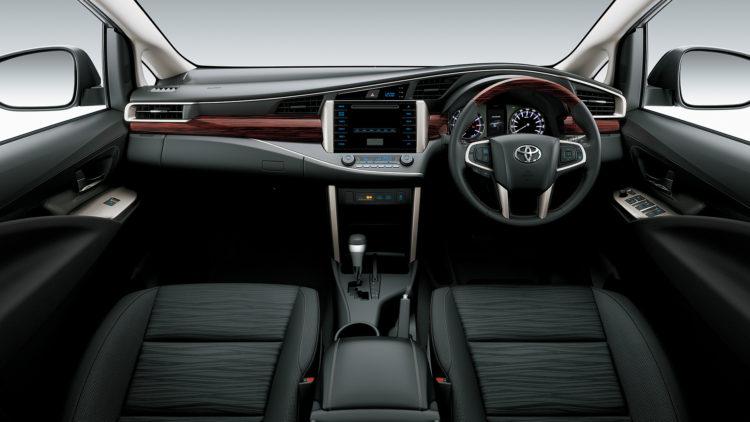 Specs:
The specs vary among variants. In detail, the Innova 2017 J features a 2.5L diesel engine or 2.8 diesel engine with manual transmission. The Innova 2017 G and E are different, as they both use 2.8 L diesel with automatic transmission.
As the diesel engine helps reduce fuel consumption, this Innova version can run 8.2 km/liter in the city and 18.7km/liter on the highway.
Similar to any car with a diesel engine, noise is unavoidable. Unfortunately, the Innova 2017 fails in noise minimization. Moreover, all 2017 variants are rear-wheel-drive cars that provide a better balance.
Safety:
The car has received four stars for its overall safety rating at the ASEAN NCAP crash test.
Technology Features:
The switch window power is available for all three variants of Toyota Innova 2017. Yet, each variant has distinctive technology features. The variants J and E have In-Dash AM/FM/CD audio system and manual air conditioning.
Meanwhile, the 2017 G comes up with an LCD head unit audio system and automatic air conditioning.