Exterior
This multicab from Suzuki has a length of 4344 mm, a height of 2030 mm, and a total width of 1765 mm. It comes in a very simple design that focuses mostly on practicality, featuring large headlights on the front, a lot of squared corners, and a wide field of view for the driver thanks to the large windshield.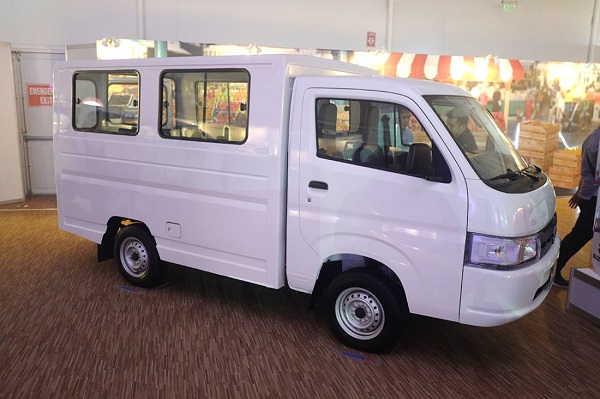 Interior
The equipment and layout inside the vehicle is simple, too. Apart from the typical dashboard, there are no outstanding amenities for the driver and passenger. The Carry Utility has 14 seats and can hold up to 940L of cargo.
Safety
An immobilizer is the only safety feature coming with this vehicle. There are no airbags, no auto brake systems, no ABS, and no stability control.
Technology features
Technology features are limited either. Specifically, there is only power steering ability. The vehicle doesn't have Cruise Control, Parking Sensors, Push Start Button, or Navigation. It's quite a basic, dull multicab.