Exterior:
The most significant change on the exterior of the 2021 generation is the front end. It has a bigger griller, a sharper-looking front bumper, and new quad LED headlights. Moreover, the latest daytime running lamps enhance the futuristic effect of the design.
Looking to the rear, the Navara has gained a more modern-looking tailgate. The taillights have been updated to include a C-shaped LED element. With its black grille and trim details, the Pro-4X is undoubtedly the most imposing in terms of design.
There is a lot to choose from Nissan Navara colors: Brilliant Silver, Galaxy Black, Alpine White, Aspen Pearl White, Stealth Pearl Gray, Forged Metallic Copper, Fiery Red, and Lunar Metallic Gray.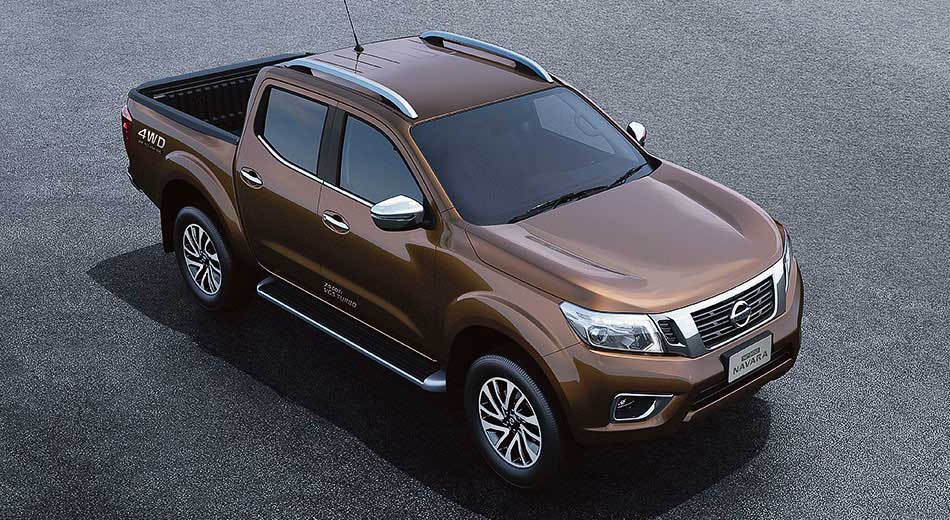 Interior:
The interior doesn't change much compared to the previous model. Although the door cards have a mix of soft and hard surfaces, the dashboard is primarily constructed of textured, durable plastic. On the other hand, the wheel and the seats, zero gravity type, are redesigned to be much more comfortable and attractive. The VL and PRO-4X are made from leather, while the ones on VE and VL are fabric.
A standard 2021 Nissan Navara receives the following features: bottle holders and door pockets in the front and the rear, four charging ports with one for the rear passengers, a 7-inch color TFT screen (not available on the EL variant). You will also have a center armrest and air vents for the rear. As usual, Nissan's climate control system is excellent, maintaining an enjoyable atmosphere in the spacious cabin.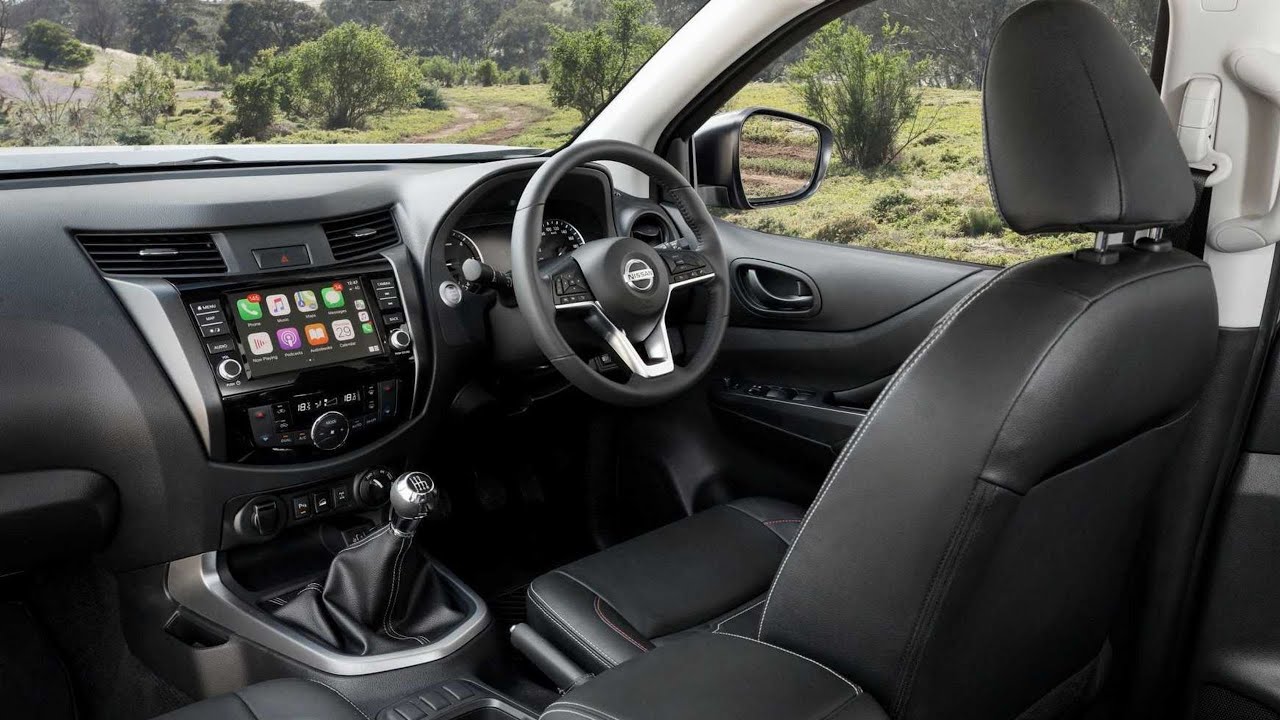 Specs:
Nissan Navara specs are very satisfying. This five-seats pickup has a powerful 2.5L diesel engine, capable of generating 190 hp and 450 Nm of torque. You can choose between manual and automatic transmission. The 7-speed transmission is super smooth and still operates well in manual mode, while the manual transmission comes with 6-speed. Try driving this truck around the corner and feel its great handling system.
Safety:
As for the safety measures, each Nissan Navara for sale Philippines is equipped with six airbags: front, side, and side curtain airbags. Also, every Navara receives stability control and anti-lock braking to assist your car handling. If you have a child, the ISOFIX child seat tethers and speed-sensing door locks surely help. Finally, the car alarm and the engine immobilizer ensure the security of your car.
Technology Features:
The Pro-4X, VL, and VE get a USB-connectable touchscreen with many useful applications regarding technology components. It is also connected to six speakers to keep you entertained during your journey. Meanwhile, the EL model gets a 2-DIN with four speakers.