Exterior:
The signature of Mazda's Kodo crossover sporting design has contributed significantly to its reputation as one of the most aesthetic cars in the current market in The Philippines.
Thanks to the long hood with glossy headlamps and a more outstanding grill, Mazda CX-9 brings customers a sleeker design.
The manufacturer has equipped a prominent led system for Mazda CX-9, including LED Back Combination Lamp, LED Operating Lamp, LED Fog Lamps (front led), and Flexible LED Headlamps.
In addition, the 20- inch Alloy Wheels and Electric Glass Sunroofs make Mazda CX-9's look more perfect.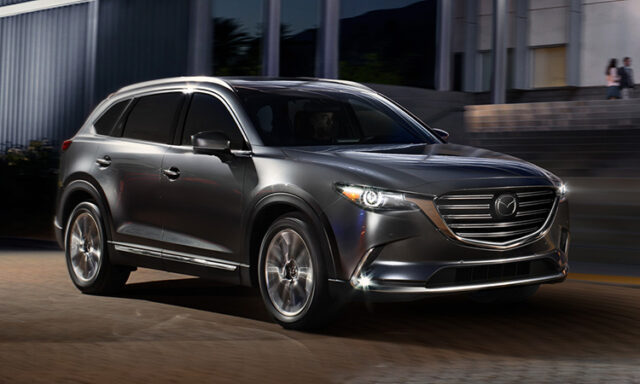 Interior:
This automobile's interior is no less subtle than most other Mazda high-end models, with premium details and excellent-grade finishes. Mazda CX-9's seats are upholstered in auburn or black leather. It also has the LCD Display set, which allows it to show Windshield Projected HUD, helping drivers to drive more safely.
Additionally, the second and third seat - rows have some adjustable features, which adds more convenience for users.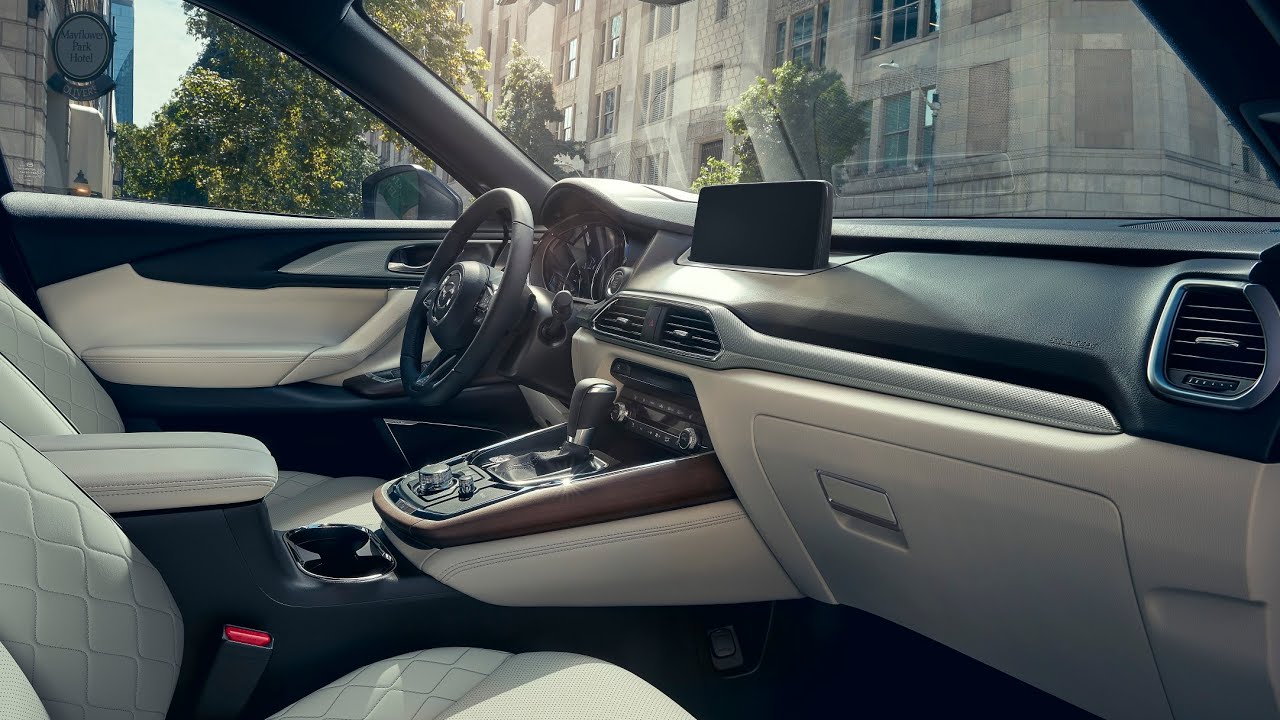 Safety:
Mazda CX-9 is kitted out with prominent safety functions. They include six Airbags (including front passenger, side, and curtain airbags), 360° View Reverse Camera, Rear and Front Parking Sensors, Stop button and Push Start, Digital Keyless entry system, DSC - dynamic stability control, BA- brake assist, EBD- electronic brake distribution, and ABS - anti-lock braking system.
Technology Features:
The latest versions of the CX-9 are furnished with the Mazda Connect via an 8-inch Digitalscreen LCD Monitor. This part can connect with network devices thanks to 2 USB ports, Smartphone Mirroring, and Bluetooth.
And the led system, as we mentioned in the above section, is also a great factor in enhancing the degree of safety for the Mazda CX-9.