Exterior:
The Mazda CX-5 features the embodiment of the Kodo design theme with a striking grille on the front. The exterior dimensions of the Mazda CX-5 2017 are pretty much the same as its predecessor. According to the company, the overall length and width of the 2017 model increase by 0.4 inches and 0.1 inches, respectively.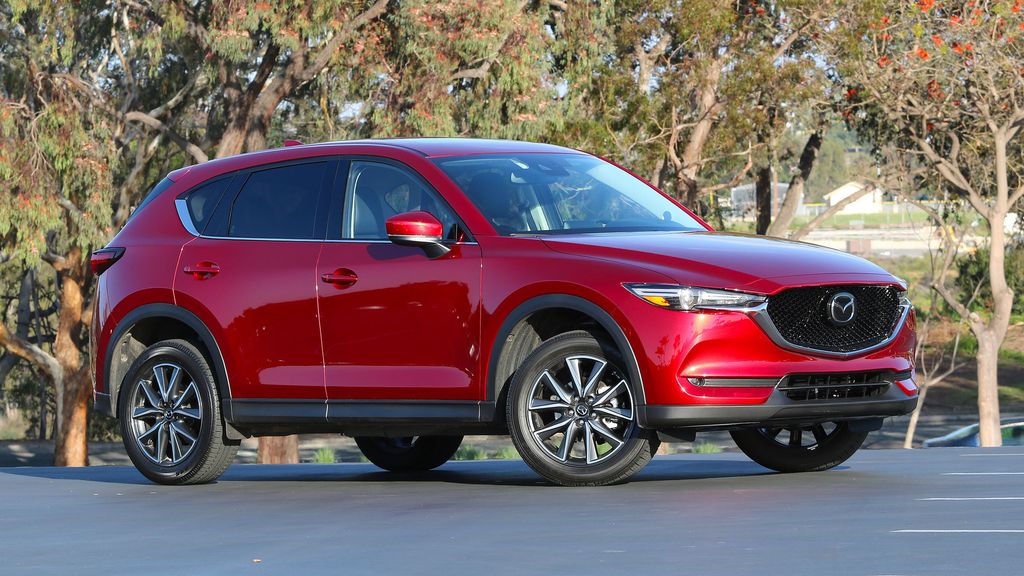 The Mazda CX-5 exterior is pretty eye-catching.
Interior:
The cabin of the Mazda CX-5 has the same design langue as its more expensive Mazda CX-9, but the back seats have seat heaters and an additional reclining function.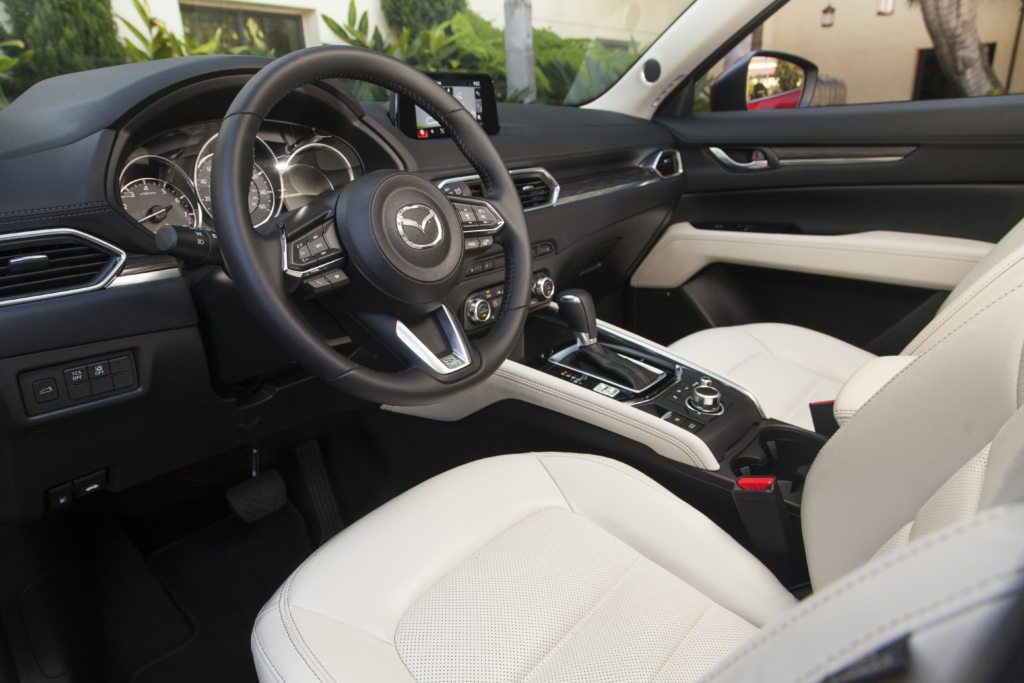 The CX-5 interior is also well designed.
There are a head-up display and a 4.6-inch colour display located in the gauge cluster.
Safety & Technology Features:
Six airbags, blind-spot monitoring, AEB, rear cross-traffic alert, and smart city braking front and rear are available for this vehicle. It also comes with rear parking sensors and a rear-view camera.
The top-end version, Akera, also has a side camera, lane-keeping assistance, lane departure warning, smart brake support, and radar cruise control. The smart brake support works between 4 and 80km/h for front detection, up to 60km/h for pedestrian detection, and 2 to 8km/h for reverse