Exterior
The Mazda CX-5 2014 measures 1,587 mm in width, 4,539 mm in length, and 1,669 mm in height.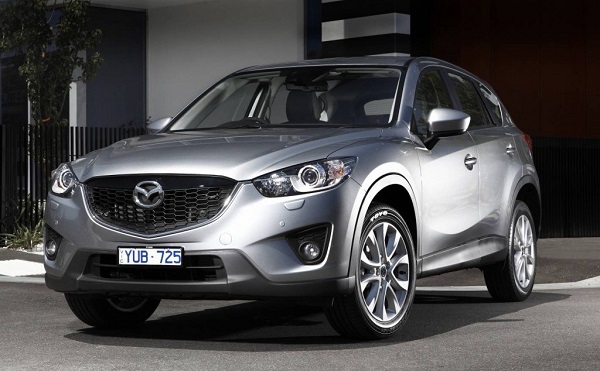 Interior
The interior of the 2014 Mazda CX 5 is modern, attractive, and functional despite how much it has been trimmed. It features soft-touch surfaces using limited satin-finish metallic details while the black gauges feature white lettering. The navigation system, on the other hand, is not as quick or intuitive has that of competitors, but still meets standard requirements.
The front seats are good quality and comfortable to sit in. Meanwhile, the rear seats offer a lot of space compared with competitors, which can be folded to a near-flat load floor for more cargo capacity.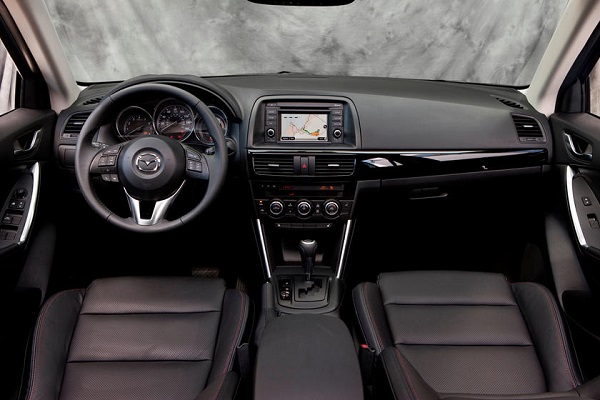 Safety
To provide the best protection for the driver and passengers in the Mazda CX 5 2014, Mazda gave a range of safety features, including antilock brakes, front side airbags, side curtain airbags, stability along with traction control.
There's also the Smart City Brake Support system, using a laser sensor, which detects stationary objects like pedestrians or stopped cars. If the driver doesn't respond in time, the car will apply the brakes automatically.
Technology features
This car has all the popular technology features you may expect from a car, such as remote keyless entry, audio controls, power windows, power doors, a Start button, and Bluetooth Connectivity.
If you want to look at a newer car, here is a detailed review of Mazda CX-5 2017.