Car Search
Jeep Wrangler 2018

for sale
Latest price list

Best advice for car buyers
Latest
Jeep

news
Featured links
Want to get updated car listings in the mail?

Subscribe
Jeep Wrangler 2018 for sale
13

results found
Sort by
Sort by Default

Price: lowest first

Price: highest first

Oldest first

Recent first
Metro Manila, Manila
₱3,360,000
Manual Verified Contact The listing has expired
Metro Manila, Pasig
₱2,800,000
Automatic 10,000 Km The listing has expired
Metro Manila, Manila
₱3,000,000
Automatic 10,000 Km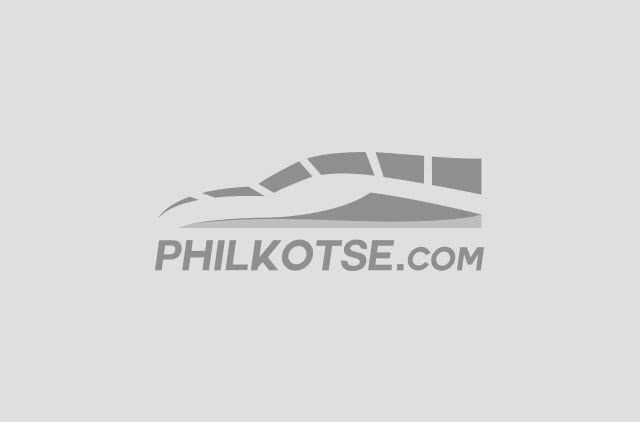 The listing has expired
Pampanga, Angeles
₱180,000
Automatic The listing has expired
Cavite, Bacoor
₱2,100,000
Automatic 6,900 Km The listing has expired
Metro Manila, Pasig
₱2,500,000
Automatic 10,000 Km The listing has expired
Metro Manila, San Juan
₱2,125,555
Automatic 18,000 Km The listing has expired
Leyte, Ormoc
₱3,700,000
Automatic 3,000 Km The listing has expired
Rizal, Antipolo
₱2,375,000
Automatic 7,600 Km
Metro Manila, Manila
₱200,000
Manual
Metro Manila, Quezon City
₱2,280,000
Automatic The listing has expired
Pampanga, Floridablanca
₱100,000
Manual The listing has expired
Cotabato, M'lang
₱260,000
How to Tell if the Jeep Wrangler 2018 you are considering is a flood-damaged car?
For those who are looking for second hand cars for sale online, beware. A lot of private sellers now have been reportedly selling their flood-damaged car. If you're not exercising scrutiny when it comes to overall status and condition, you might end up regretting your decision.
Flood-damaged vehicles are rampant all over the country. Given the situation that the Philippines get visited by at least 7-10 typhoons every year, it would only make sense that instead of being sold to junkyards, some would try to make a profit out of the misfortune. Some flood-damaged cars are bought for their recyclable feature and are usually declared as "salvaged."
With Philkotse.com, we aim to provide tips and tricks for car buyers of the country regarding used brands for sale. In this regard, we'll tackle how you can spot a flood-damaged car being sold online or through a private seller.
1. Ask for the vehicle's history report
Documentation is essential when you intend to purchase a Jeep Wrangler 2018. When a seller or dealership has nothing to hide, they'll provide you with the necessary paperwork that'll make your purchase worry-free. At the same time, check for the paper's legalities. You can never tell when a document is doctored to suit the seller's advantage.
2. Look deep under the vehicle's padding
It is worth a pay to have a second-hand vehicle undergo some cleaning and upholstery replacement. However, this can also be a tell-tale sign that you are going to buy a flood-damaged Jeep Wrangler. To examine further, look closely to the padding underneath. If it's still damp, then you can either walk away from the deal or clarify the situation with the seller first.
3. Check the bolts and the screws
It may be an insignificant part of the whole vehicle, but it can show a lot upon closer look. Take the time to assess if the bolts and the screws are covered with rust, especially in the areas of door hinges, trunk lids, and the center console.
4. Sniff for rusty smelling parts
It's not enough to see and touch some vehicle parts to be convinced that it's not flood damaged. If an air of rustiness seems to persist while you are doing your interested pre-owned Jeep Wrangler inspection, chances are, parts under the hood are filled with rust.
5. Dewy and moisture build-ups
Headlights and tail lights that are submerged with water will usually fill up spaces and gaps, making it look like a water container of some sort. Never forget to inspect electrical wirings too. If you want, you can give the speakers a go, and if it sounds buzzy or incomparable to what the song should sound, it's a flood-damaged vehicle.
6. Inspect rubber drain plugs
One mechanism that most cars offer is the available drain plugs that owners can use to drain water. Try to examine whether if it's opened recently or not. If it is, the car must be flood-damaged.
Are you searching for Jeep car for sale? You are now looking at the extensive lists of safe, worry-free and legally-bound cars for sale in the Philippines. Philkotse.com offers guaranteed transactions that are worth every peso you spend!