Exterior:
Despite being a light truck, Hyundai H100 Philippines has an attractive, elegant, and neat appearance with 4,795mm long x 1,740mm wide x 1,965mm high and a wheelbase of 2,660 mm. The H100 is ready to operate in tight spaces and still has the same loading-carrying capacity (at 1080 kg) as larger trucks.
In detail, the most distinctive feature of the truck is the cargo box. Hyundai H100 contains a container with a large capacity and reasonable height, along with convenient and easy sliding doors that facilitate the loading and unloading of goods.
Indeed, this is a maneuverable cargo vehicle that can move quickly and smoothly in the city center's narrow streets.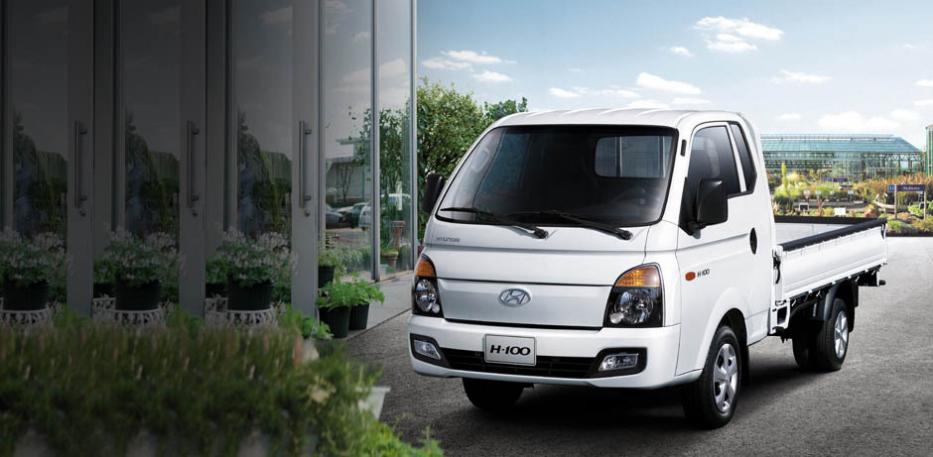 Interior:
Quite a few customers were surprised by the interior of the H100. Although being a low-priced vehicle, the model still has a reasonably large cabin, as comfortable as a passenger car with high-capacity equipment.
This model has electric windows, a multi-function display clock, an entertainment system that supports Radio / Bluetooth / USB, power steering with adjustable steering angle, glass cavity, 2-zone ceiling lights, etc. Indeed, H100 will be the best companion for truck drivers on every long shipment trip.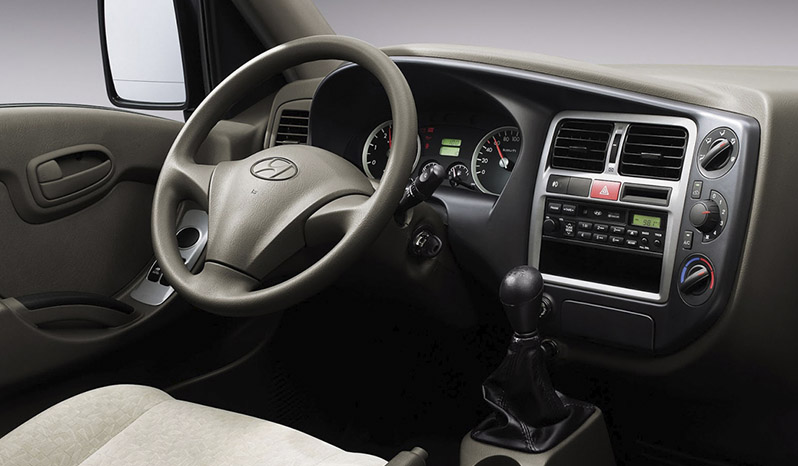 Specs:
The engine is the only disadvantage that makes many users feel disappointed about this Hyundai H100. Although it is a small truck with 3-16 seats, the capacity of this model is only on par with sedans of the same manufacturer.
However, the manufacturer equips Hyundai H100 with an MT Transmission gearbox to make the operation smoother and more manageable. When it comes to the Hyundai H100 engine, its 2.5L diesel motor powerfully produces a maximum of 128 horsepower and max torque of 255 Nm to ensure a smooth and stable drive. In contrast with its powerful engine, the model has a surprisingly low fuel use.
Overall, this is not a model where drivers can load too much cargo and run long distances with harsh terrain, but more prioritized by mobility in city terrain.
Safety:
Hyundai always prioritizes the safety of customers when equipping each product. Specifically, Model H100 owns a pair of rearview mirrors designed to maximize the capacity to observe the front blind angle and cover the rear.
The stacked dual headlights increase the illumination ability, and the combination of turn signals and fog lights helps the car achieve high safety in all operating conditions.
However, it is a pity that this car lacks airbags - the most basic safety feature in a vehicle. You must take this disadvantage into serious consideration before making a purchase.
Technology Features:
The car doesn't come with advanced technology features. There is no support for Apple CarPlay or Android Auto.