The Volkswagen Touran 2017 Philippines is a much-expected third generation model of the Touran. It is a perfect combination of elegant exterior and spacious interior.
Overview


The
Volkswagen
Touran was first launched in 2003. It was the crystallization of the essence and main factors from the Tour model and the Sharan model. It scored unparalleled fuel efficiency in a way few cars can match. It will serve the needs of all the trips as a family car.
Exterior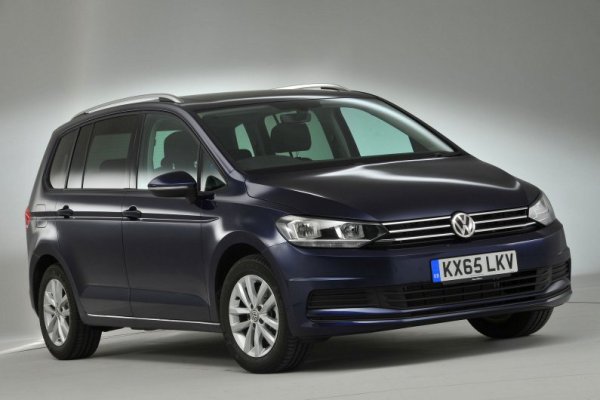 An elongated grille, LED headlights and some redesigned air vents are added to the front fascia

The 2017 Volkswagen Touran utilizes lightweight materials such as aluminum and steel. This makes the Touran lighter and able to gain more fuel efficiency and higher performance than its predecessors.

The manufacturer has focused more on the look. Their goal is to create an eye-catching appearance of the 2017 Volkswagen Touran, attracting glances of customers worldwide. An elongated grille, LED headlights and some redesigned air vents will be added to the front fascia. For the rear fascia, the Touran has a well re-modeled bumper and a new set of stylish LED taillights.

The Touran's attractive appearance is contributed by its newly designed side mirrors and the 17-inch aluminum alloys. To complete the look, the Volkswagen logo is redesigned to appear more distinctive than in its previous version.
Interior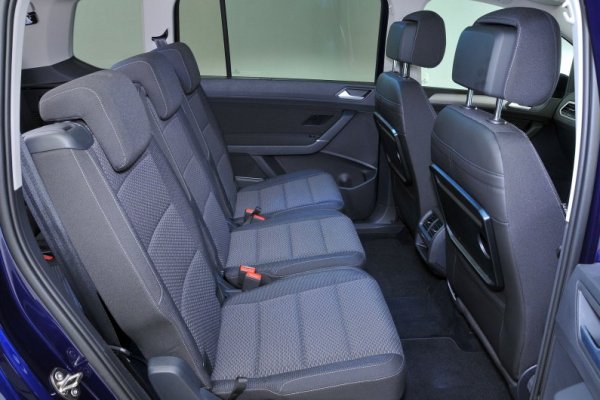 The Touran's interior is designed to be practically spacious, enough room to accommodate 7 adults

The Volkswagen is not always famous when it comes to interior. But the Touran's interior is worth your attention. It is designed to be practically spacious, enough room to accommodate 7 adults. The seats are made of high quality materials with meticulous stitching. Passengers will enjoy the comfort during the drive with adjustable seat rows. The Touran allows users to utilize the space by sliding the second seat row forwards or backwards, helping to narrow or expand the legroom between the row up to their preferences. The third row can be accessed easily by tilting the second row seats. The third row seats can be folded to provide more space for storing luggage.
As reviewed by experts
, the Touran, in general, brings you all the space you need for your family trip.
Accessories


Volkswagen brings a big change in many technical elements inside the car. It provides the most convenient space for drivers with a user-friendly 7-inch full HD display and a range of unique features. Buttons on the dashboard are well-positioned and fall within the driver's reach. Even the steering wheel is incorporated with simple controls, allowing the driver to interact without reaching over to the dashboard. Drivers can immerse themselves in a comfortable driving environment with essential connectivity methods such as WiFi, USB ports, Smartphone as well as Google Maps.

Tech features come with power steering, climate control, weather update system, and a navigation system and satellite radio.

The manufacturer offers a right combination of features which impact on the safety of 2017 Volkswagen Touran. These safety features include: seat belts, traffic assist, pre-crash occupant protection, adaptive cruise control, automatic post-crash braking system and park assist.
Operation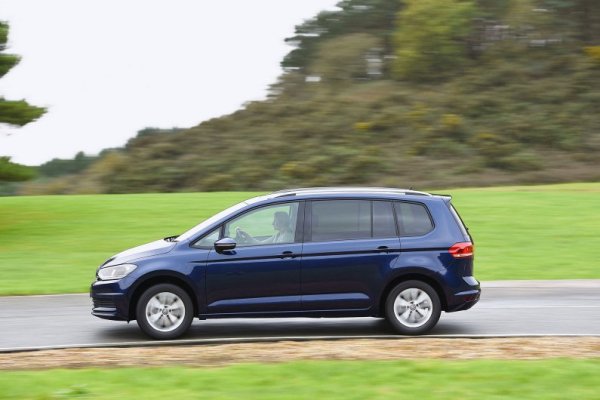 2017 Volkswagen Touran offers an exciting all-wheel drive system

2017 Volkswagen Touran provides 4 engine options, which will be coupled with either a 6-speed dual-clutch automatic transmission or a 7-speed manual transmission.
The first and the second options will have a 1.4 liter TSI and a 1.4 liter TSI DSG respectively. They both share an output of 148 horsepower and 184 foot pounds. The third engine will be a 1.6 liter TDI getting an output of 109 horsepower and 184 foot pounds of torque. The fourth engine will be a 2.0 liter TDI with a capability up to 148 horsepower and 251 foot pounds of torque.
2017 Volkswagen Touran offers an exciting all-wheel drive system that notes a remarkable reduction of gas consumption compared to previous versions. It is expected to get more impressive gas mileage at 52 mpg city and 70 mpg highway.
2017 Volkswagen Touran can achieve the good on-road performance thanks to
Blue Motion Technology
, a lighter body and a more streamlined exterior.
Conclusion
2017 Volkswagen Touran is expected to launch in Europe in late 2016 and in non-European countries in mid-2017 (official release date has yet to be announced).

Its price starts from $23,000 with refurbished models to be sold at a higher price.

The 2017 Volkswagen Touran has several close rivals such as Ford Grand C-Max, the Peugeot 5008, the Mazda 5 and the Toyota Verso. However, it is believed that the Touran will ramp up the race when it comes to market.
Recommended articles