Follow to know tips and reminders that you need to do before you go MIA!
So, you've planned this thoroughly, booked your flights, your accommodations and all other activities that will make you feel refreshed, recharged and rethink about your life. You are flying to three different countries, stay there a couple of weeks each, hoping that you'll gain your passion back just in time to start working again.
Now, just about four days before your much awaited world exploration, with every single thing going as planned, you take a good look at your apartment and see if there's anything you might have forgotten. You then peeked through your window and suddenly, you realized – what are you going to do with your car?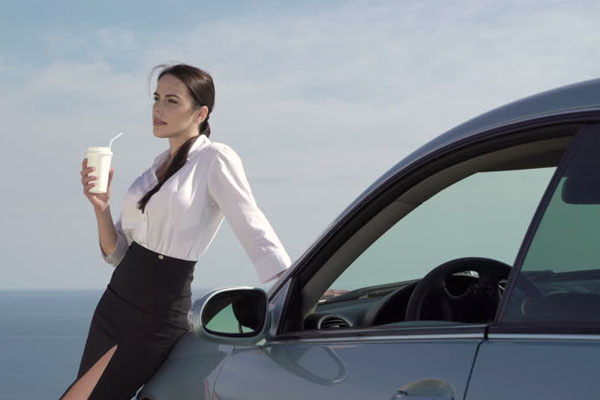 Now you're ready for vacation, you suddenly remembered your car and wondered what to do with it
You might think that a month is just a short period of time and that your car will be just fine parked in front of your house, however, it won't hurt to take little precautions and see if there's anything you must do to it before you leave.
We'll look for ways on how you can secure your car safely for a month so you can have your also much deserved peace of mind while you are on vacation. You surely can't enjoy your travel if you have something to worry about back home, right? Don't worry, we at Philkotse.com can help you with that.
1. Park it in a secured area
First things first – as a responsible and loving car owner, you would want to go back home from your vacation with your car still intact right? You sure don't want to arrive at your house and realize that your car is gone. You got yourself some good tan, me time and you may have found your soul again, and in return you lost your car, now what?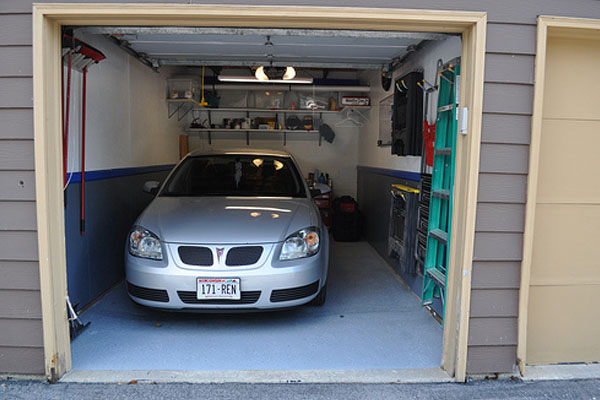 You can't just leave your car anywhere if you'll be gone for a long time - you have to leave it somewhere safe and secured
So, you have to park your car safely in your garage. If you live in the city where garage nowadays are hard to find, then you should find a secure, paid place where you can park your car safely. Having securities roaming in the area is a plus, although might be a little more expensive – but at least you know for yourself that your car is safe and sound.
You should not park just anywhere like a free, public parking spot without any securities looking over the property. Invest in a good parking before leaving your car behind.
Remember, your car is an investment. You don't want to one day wake up and realize that your investment is gone, or worse gone even if you're not finished paying for it yet.
2. Use a car cover
Say you can't find a parking, but you live in a neighborhood known to have good security, without any traces of carnapping or lost cars, then parking right in front of your house would be fine. Just make sure that you a friend or at least the neighbor next door can look after your car every once in a while.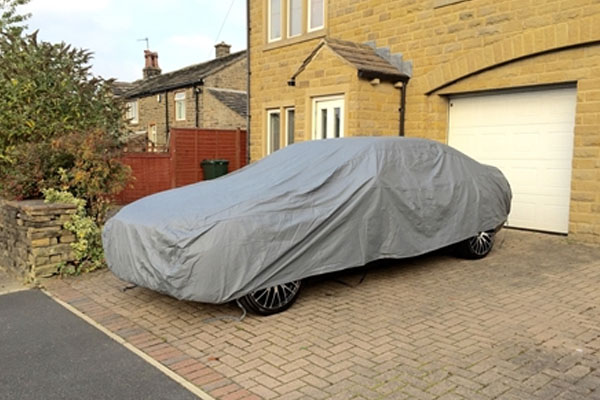 Using a car cover for your car protects it from any type of weather condition
Also, since you'll be leaving it outside, in an open parking space, roofless, it is best to use a car cover. This way, your car will be protected from the heat of the sun or the rain – which can affect your car paint. Investing in a high end and durable car cover is definitely worth the money especially if you'll be gone for a month.
3. Care for your spark plugs
Since you'll be away for quite some time, your car most probably won't be started and remain idle within that period. To avoid any rust forming inside the cylinder heads, remove your spark plug and spray it with a little oil then place them back in. This will also help keep away the moisture.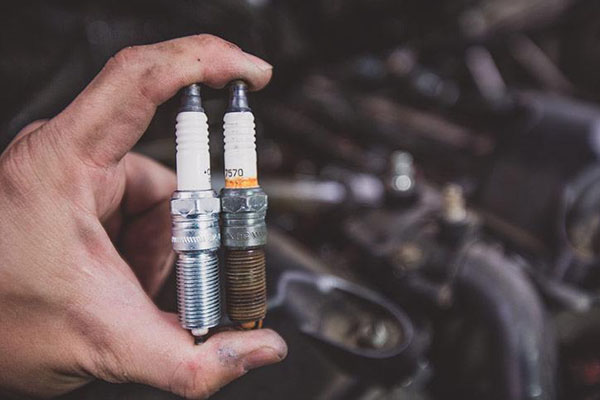 Proper lubrication of your spark plugs before leaving them will prevent rust from forming
If you take care of your spark plugs properly, once you get back you can be sure that you won't have any start-up problems.
>>> Click for more helpful car care tips for Filipino drivers
4. Don't leave your car without any fuel
Not because no one's going to use it means that you can just leave it without placing a decent amount of fuel in your car. Ideally, you should do a "full tank" before you leave it as this avoids rust forming inside the fuel tank.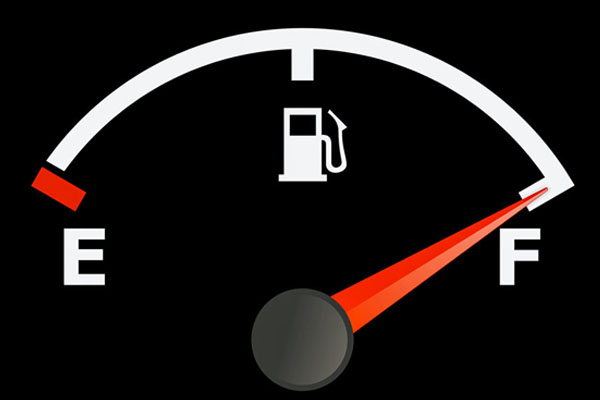 Filling up your car to the brim before you leave it for a month ensures that rust will be prevented inside the fuel tank
Since its full or almost full to the brim, no moisture should be able to enter the fuel tank and therefore, rust would be prevented. Once you have fueled up, be sure to put the gas cap properly and tightly to ensure that the gasoline doesn't evaporate as well.
5. Remove your battery
Battery tend to wear out and drain if not cared for properly. If you will be leaving the car idle for a month, it is highly advisable to remove the battery from your car and store it in a cool, dry place and away from sunlight.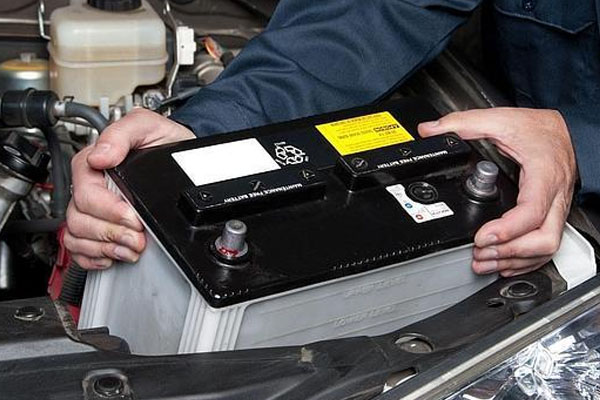 Removing the battery from car preserves it and makes its life last longer
Also, upon removing it, ensure you put some petroleum jelly or grease on the terminals to avoid rusting. Make sure that your battery is also fully charged before removing it.
6. Make sure that your tires have proper tire pressure
Another thing that we tend to forget is to make sure that our cars are properly inflated. We should do this always, most especially if you're going to leave the car idle for a long time. If we ensure that our tires are inflated properly, we would avoid cracking of the sidewalls and ending up with a totally flat tire. Proper tire pressure will preserve and prolong the lifespan of your tires.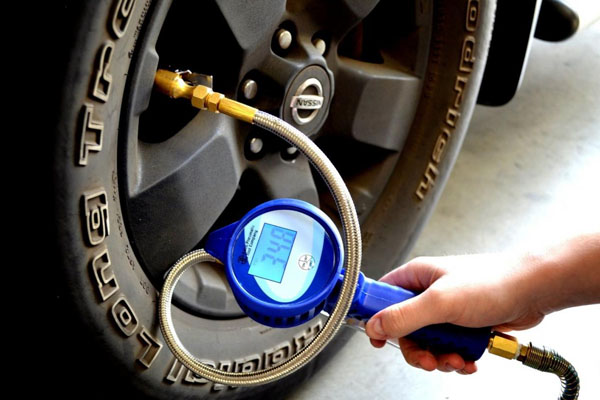 Proper tire pressure will preserve and prolong the lifespan of your tires
Also make sure that the valve caps are securely fastened at all times.
These are just six important tips before leaving your car unused for quite a while as you take your vacation. Following these will give you peace of mind and make you enjoy your getaway even more. And don't ever forget that it's advised to use your car at least twice a week to protect its vital components.


Ivy Kristia Padura
Author