Exterior:
Due to having the same design philosophy named Kodo, Mazda 6 seems to have a similar exterior to the previous Mazda 2 or Mazda 3. The front end of this model is integrated with a steel grille in addition to a LED headlight and running light. This innovation is an excellent supporter for the owner if they are using it in the daytime.
Smooth character lines with more rounded edges are another outstanding feature that Mazda 6 brings to us.
Impressively, there are 5 unique Mazda 6 colors, including Machine Gray, Jet Black, Sonic Silver, Soul Red Crystal, and Snowflake White Pearl.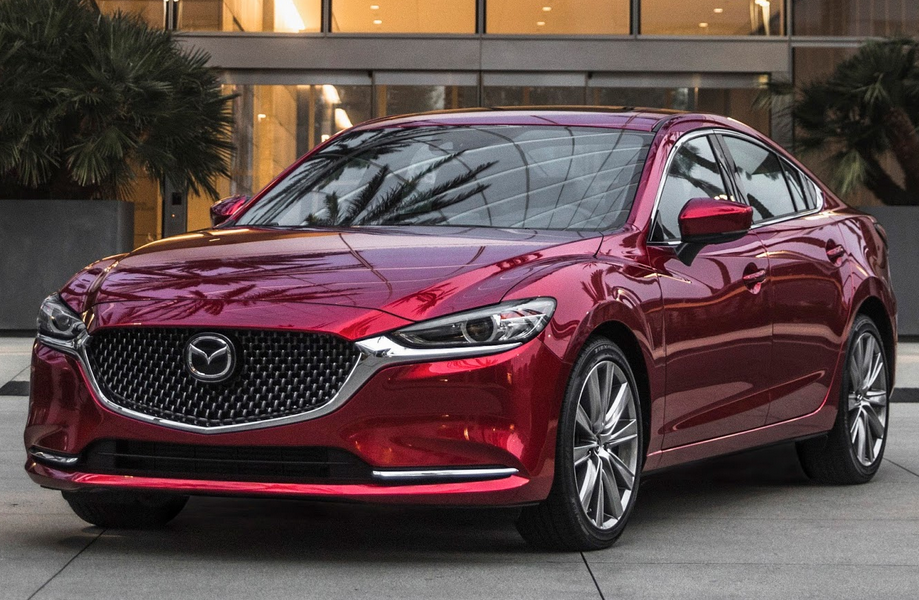 Interior:
It can be said that the interior of the Mazda 6 is fully filled with details that are selected delicately. This makes the cabin in line with the aforementioned sophisticated exterior.
Seats are covered with chestnut-colored Nappa Leather and the Senwood Accent. The manufacturer also equipped the driving seats with 10-way Power Adjustable and Ventilation & Memory, while they provided the passenger seats with 6-way Power Adjustable. Specifically, rear seats are designed to be folded down and have two USB ports.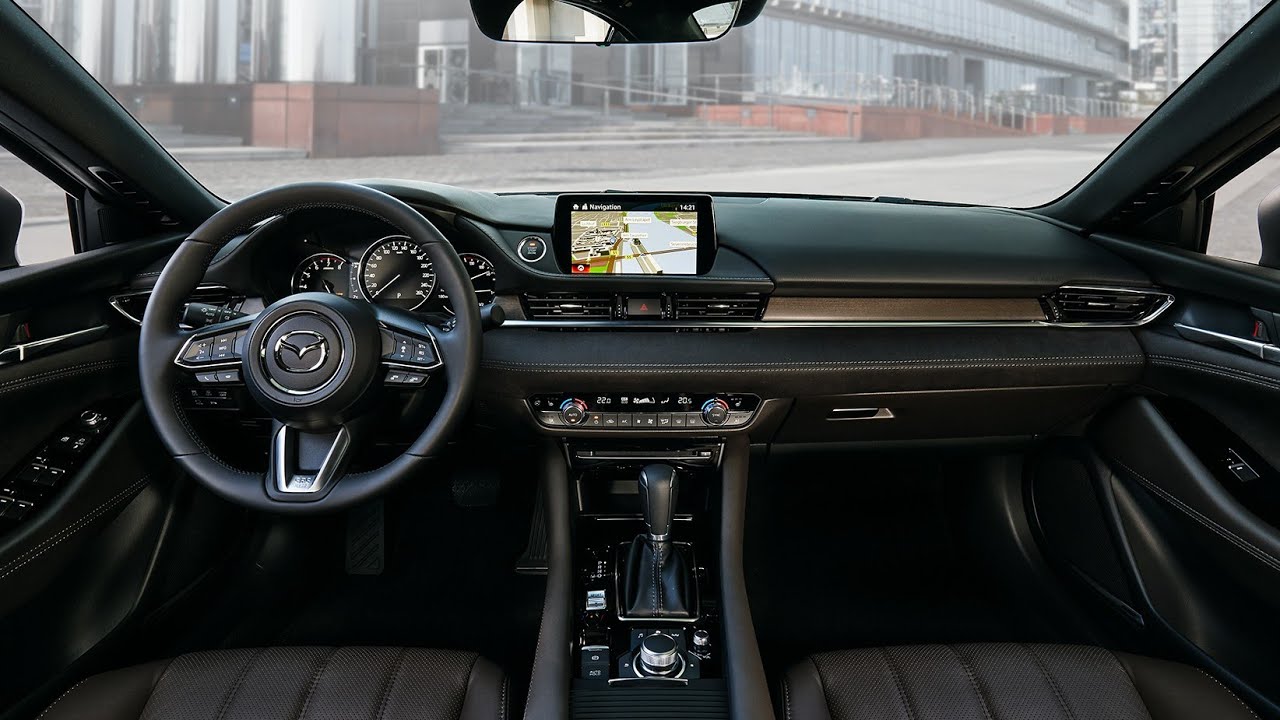 Specs:
Now, it's time to discover Mazda 6 specs. It is produced in the body type of Sedan - which owns a long-lasting style ever with a closed roof and four doors.
Automotive transmission is also one of the outstanding features of this brand. The force produced from the engine is in the range of 2.2 and 2.5L. Thanks to this design, the engine can save the customers from wasting money on fuel.
The power lies in 187 - 228 HP, and the max torque is up to 420 - 450 Nm, which is larger than that of any other Sedan type.
Safety:
The safety features are also provided well with push start and stop Button, which supports the key features of Mazda 6, including Smart Keyless Entry System, Electronic Brakeforce Distribution, Anti Lock Braking System, Dynamic Stability Control, to name but a few.
The additional features of this model also consist of BlindSpot Monitoring and Lane Departure Warning.
Technology Features:
In this aspect, Mazda 6 is well-equipped with the updated technology. It has smartphone mirroring attached with Bluetooth.