Exterior:
When it was first launched, the car stood out among its competitors thanks to its different aesthetic. The sedan had this distinct look with smooth and curvy lines. At that time, most car models came in the edgy and boxy style. The intention of the styling of the Mazda 323 was to show the car's roominess.
On the front, you will find a blacked-out bumper, adding to the grille a sportiness. Accommodating the grille and the bumper are the clear fog lamps and headlamps. The car has an athletic feel with its short hood and overhands. The Mazda 323 uses 15-inch alloy wheels.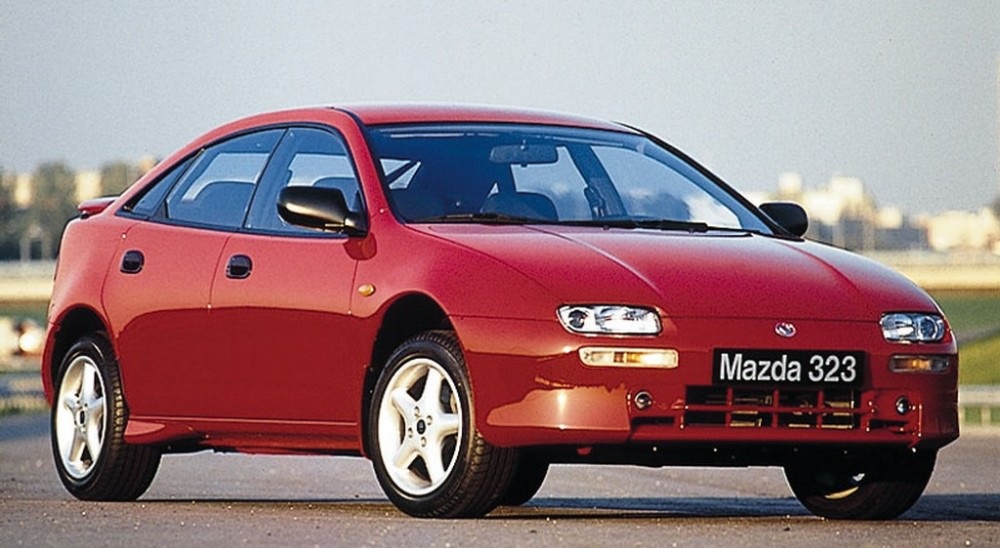 Interior:
For its segment, the Mazda 323 has the most spacious headroom and legroom. The Japanese carmaker used a gray-clad interior to avoid glare. The center console is slide-type. The air-conditioning control is in a convenient, push-type form. This sedan has one distinct feature, which is the additional glovebox placed on top of the main one. At the time of its launch, the Mazda 323 was the first in the automotive industry to have this feature.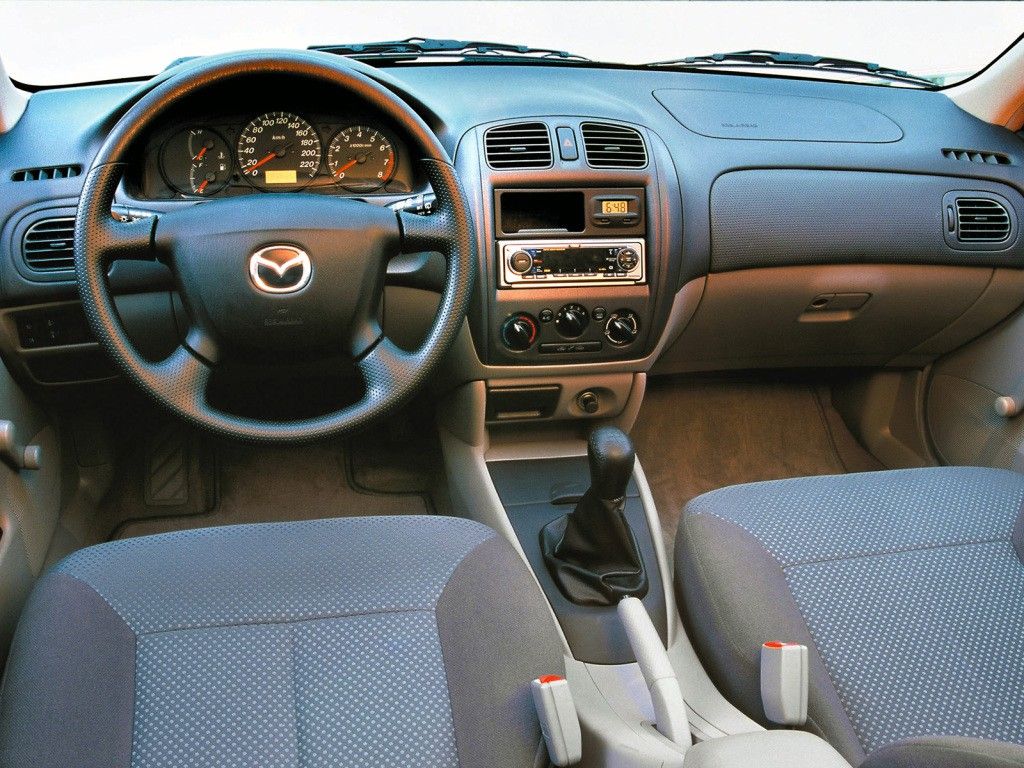 The seat of the driver has multiple adjustabilities. The rear seats are equipped with a center armrest. They can also be folded 60/40 to add more room for cargo.
Safety:
The sedan comes with airbags, a four-channel anti-lock brake system, and remote-control locking. The GLi top-range models are equipped with power amenities on the steering and windows.
Technology Features:
The entertainment system of the Mazda 323 has the bare necessities which is a 6-disc CD changer. The audio is outputted through a 4-speaker system.