Exterior:
This is a light commercial truck with a simple design: a driver's cabin in the front, then a wide, spacey storage cabin model in the back.
Despite the basic structure, the Kia K2700 can not only deliver goods but also transport passengers without much difficulty.
Another reason that makes us love this model is its easy-to-access feature. For pick-up trucks like the K2700, this feature will greatly help with loading and unloading.
In addition, each variant will also have particular features that suit the customer's certain needs. For example, the K2700 HSPUR has an extra roof to protect the goods during transport; the UPV public transport model obtains additional windows and doors for passengers.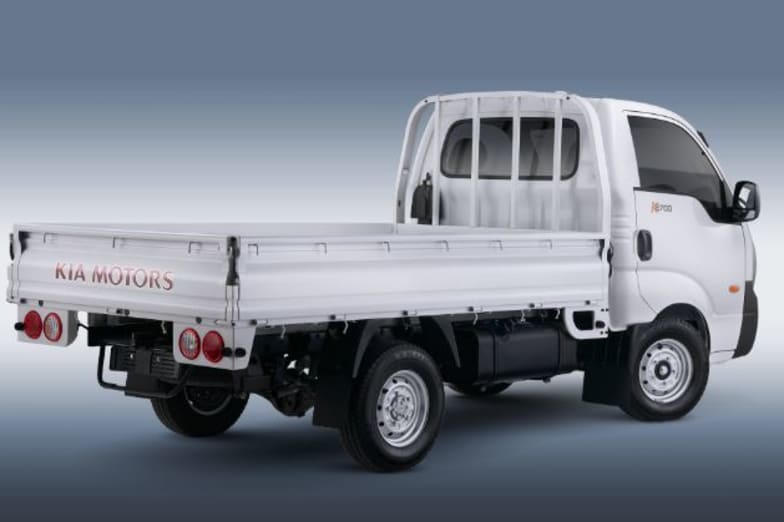 Interior:
A big plus for the Kia K2700 interior is that all the cabins are quite spacious. Despite using hard plastic to make the cockpit decked, Kia's optimal design will surely satisfy you. The control buttons are all located in an easily accessible position for ease of use while driving.
Depending on the intended purpose of use, the interior of each variant of the K2700 has a few minor differences. As it is a specialized vehicle to carry both goods and people, the K2700 HSPUR comes with an additional rear air conditioner. On the UPV side, the configurations of this model can accommodate up to 17 people and light cargo.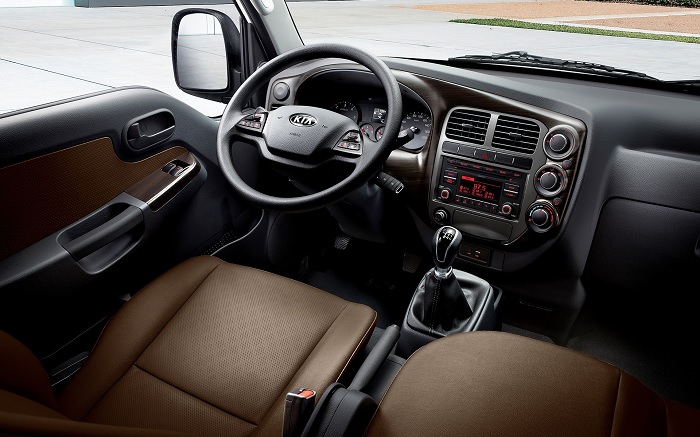 Safety:
Safety is the top important factor to consider before purchasing a car, especially a truck, because the weight it has to carry can be up to several tons. Aware of this, Kia has been quite careful when equipping Kia K2700 Philippines with the anti-lock braking system, differential lock, and reverse warning system.
In addition, the ambulance variant will have a high-quality PA system (Public Address system) and sirens for emergencies.
Technology Features:
Although belonging to the commercial truck line with the main purpose of loading goods and people, the Kia K2700 still possesses all the necessary entertainment facilities of a car such as Radio & USB, DVD screen, USB connection/AUX, etc.
Besides the factors above, Kia K2700 specs are also an aspect that you should not ignore. This model of Kia operates strongly with a 2.5-liter, 4-cylinder diesel engine capable of producing up to 130 horsepower. Nevertheless, this model is also fuel-efficient.