Kaicene Philippines: Overview & Price list in June 2021
If you're looking for a more convenient way to browse Kaicene cars, go online, and visit Philkotse.com. The user-friendly site offers a wide selection of new and old Kaicene models plus you can enjoy exciting promos and deals. Also, know the latest news, price list, reviews, and information about your other favorite car brands.
Kaicene Philippines price list 2021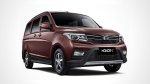 The new Kaicene Honor S is made by one of China's "Big Four" Berjaya Auto Asia Inc. It's a small MPV that gives a sporty van-like design and has a total of 8 passenger seats. This is the brand's market entry into the van segment and was given a very exquisite price tag. It was released into the Philippines along the newest MPVs that were also introduced in 2019 by the Changan Brand. The name of the brand, "Kaicene" was originally pronounced as Kai-Chen and is an entirely new division of the Changan International Corporation. They wanted to catch the eyes of interested businessmen with their appealing designs This is so the new Kaicene brand would become the unity of the two ideals that the company had originally aspired. The Kaicene Honor S features the standard MPV style which comes with a more appealing utility design rather than looking aesthetic. To differentiate itself from the typical MPV, it was given sliding rear doors for ease of entry and exit out of the car. The other Honor S variant which is made with 8 seats has 2 driver seats in the second row fitted with luxe black leather. Across the range is given a 10-inch digital audio system with Bluetooth as standard.
Variants and price list
| | | |
| --- | --- | --- |
| Manual | Gasoline | 7 seats | ₱585,000 | Get Quote |
| Manual | Gasoline | 8 seats | ₱585,000 | Get Quote |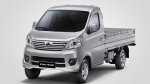 Kaicene Star Truck is formerly known as Changan Star Truck before the brand gets renamed. It is a small commercial vehicle powered by a Euro-4 compliant four-cylinder gasoline engine measuring 1.2 liters in displacement. This powerplant generates 97 horsepower and 119 Newton-meter of torque paired to a five-speed manual transmission that sends power to the rear wheels. The primary purpose of the Kaicene Star Truck is to haul cargo. The Changan Star Truck is available in three body configurations: Aluminum Box, Dropside, and Cab and Chassis body styles. Some of the basic features present in the Chinese commercial vehicle include three-point seat belts and a two-DIN CD player for the occupants' safety and entertainment while on the go. The Kaicene Star Truck is a perfect commercial vehicle for entrepreneurs searching for a budget-friendly and quality ride for their business, be it big or small. The availability of three different body configurations makes the Star Truck an ideal vehicle for any type of business. Kaicene Philippines offers the Star Truck Cab and Chassis for Php 435,000. The Dropside pickup is priced at Php 455,000. The built-in aluminum box variant is sold for Php 488,000. Kaicene Star Truck is under Berjaya Auto Asia, which is the official distributor of Kaicene vehicles.
Variants and price list
| | | |
| --- | --- | --- |
| Manual | Gasoline | 2 seats | ₱435,000 | Get Quote |
| Manual | Gasoline | 2 seats | ₱455,000 | Get Quote |
Kaicene
FAQS
There is no questions at the moment
Car Guide Search
Kaicene Philippines dealerships