Exterior:
The Foton View Transvan follows the iconic design of its segment with a boxy and long body. The front of the van is dominated by a bulging bumper and a wide black grille featuring fog lamps and halogen headlights. Every variant of the Transvan has a standard 15-inch alloy.
The to-spec option is 5,335mm long, 2,020mm wide, and 2,250mm tall.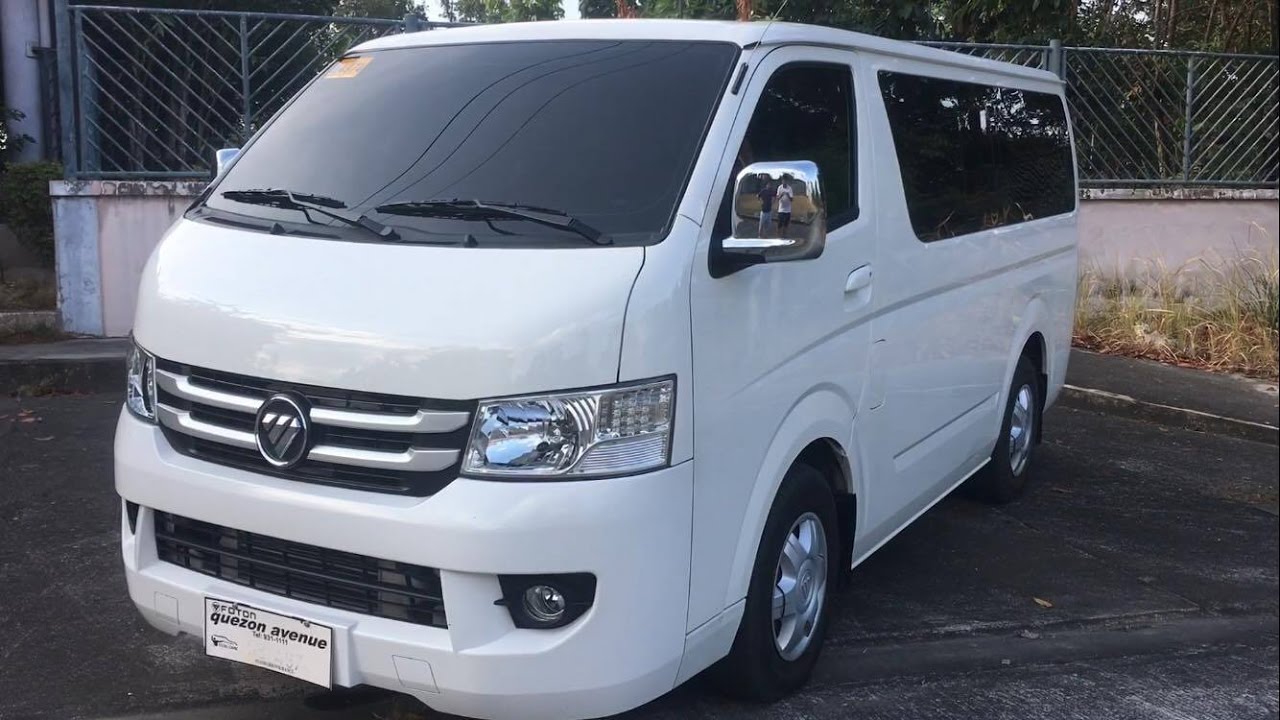 Interior:
The straightforward and clean design language of the exterior also extends to the interior. The dominating tones are gray and black and all the seats are in fabric. Capacity changes according to the model, ranging from 13 to 16 passengers. All Foton View Transvan variants feature rear and front manual air-con systems. The Transvan HR with a capacity of 16 shares the same configuration as the Foton Traveller.
Safety:
For passengers, the Transvan is equipped with anti-lock brake systems and electronic brake distribution. The driver benefits from the power steering for safety.
Technology Features:
Foton View Transvan focuses on functionality and utility so it does not have the bells and whistles available on other models, only the most needed to ensure comfort and safety. Connectivity-wise, the entertainment system can be connected via Aux-in ports and USB and can play CDs as well as AM/FM. Plus, it also has four speakers.