Chrysler Philippines: Overview & Price list in June 2021
Chrysler or Fiat Chrysler Automobiles (FCA) is one of the three popular names in the automobile industry in the United States (General Motors, Fiat Chrysler and Ford Motor Company). Its headquarters is based in Auburn Hills in Michigan. It is said to be named Stellantis when the merger of FCA and Peugeot SA will conclude in 2021 in its first quarter. Walter Chrysler founded the corporation in 1925 from what is left of the Maxwell Motor Company. It was obtained by Daimler-Benz in 1998 and was later named Daimler Chrysler. In 2007, Daimler relieved Chrysler and Chrysler LLC came to existence. Chrysler LLC existed in 2007 up to 2009 and Chrysler Group LLC in 2009 until 2014. It later on merged with Fiat SpA, a holding company and a branch of Fiat Chrysler Automobiles, its successor. Aside from Chrysler, FCA markets vehicles around the world under successful names such as Jeep, Ram and Dodge. In the 1960s, Chrysler spread through Europe having control over the French, British and Spanish automobile companies. Fast forward to 2014 in May, the merger of Fiat SpA and Chrysler established the Fiat Chrysler Automobiles. It was finalized in August of 2014. To reflect the merging of Fiat-Chrysler, the Chrysler Group LLC continued to be a branch until December 15, 2014 and was renamed FCA US LLC.
Chrysler Philippines price list 2021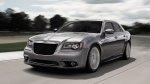 Vehicles of this century can offer so much to clients and the Chrysler 300C should be on top of your list. This 2020, the Chrysler 300C came into the automotive scene. The Chrysler 300C, a sporty S variant express style, quite a number of hi-tech gadgets and sophistication. The luxury sedan will not disappoint. It is equipped with 3.6-Liter Pentastar V6 Engine. The V6 engine is responsive and fuel-efficient. With this type of engine, it can provide an output of about 286 horsepower and around 340 Nm torque. Despite its power, the 300C is generally quiet and comfortable. With the mentioned engine power plus the 300C's Electronic Stability Control (ESC) and All-Speed Traction Control, you got yourself a genuine sedan plus a fantastic road manner. Inside the 300C you are welcomed by genuine luxury features like a fully-furnished leather interior, an automatic temperature control and a Uconnect system with an 8.4-inch touchscreen. It will connect all the communication and entertainment devices with ease. For your essentials, the 300C has cubby holes where you can store items. Cup holders are in place to keep your drink from spilling.
Variants and price list
| | | |
| --- | --- | --- |
| Automatic | Gasoline | 5 seats | Negotiable price | Get Quote |
Chrysler
FAQS
What are the Pros and Cons of Chrysler 300C?
Pros: Crisp performance Sedate ride quality Luxurious interior Cons: Slightly dated interior
Is Chrysler 300C available in Automatic Transmission?
Yes, V6 are the variants available with Automatic Transmission.
Is Chrysler 300C available in diesel?
No, Chrysler 300C doesn't come with a diesel option.
Car Guide Search
Chrysler Philippines dealerships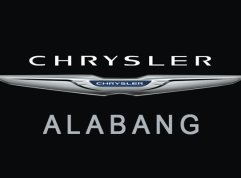 Filinvest Corporate City, Alabang Zapote Road, Muntinlupa City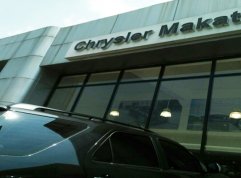 2287 chino roces extension, makati city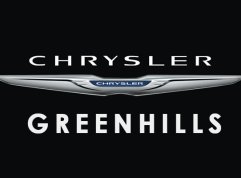 1008 EDSA, San Juan City, Metro Manila