Exterior:
At first glance, X-trail strikes a more aggressive and sharper front fascia with multi curves and angles instead of the gentle bolds of the predecessors.
X-Trail would also highlight Nissan's luxurious signature by "V-Motion" design with the radiator grille chrome finish following the unique appearance.
There are 11 Nissan X-Trail colors coming in the market, including Smoke Grey, Diamond Black, Sapphire Blue, Phantom Black, Bronze, Pearl White, Graphite Grey, Diamond Silver, Quartz Silver, Titanium Grey, and Champagne Gold.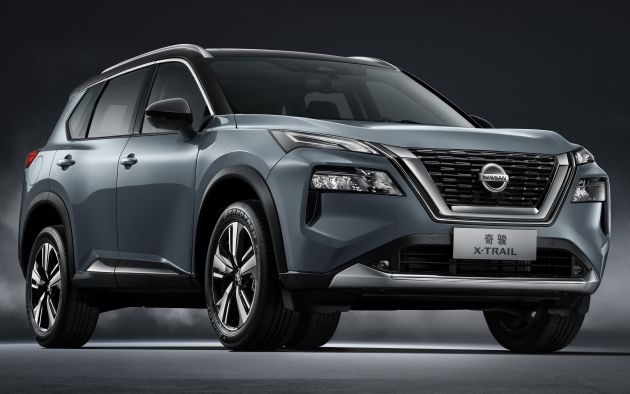 Interior:
Nissan X-trail offers roomy drivers' leg space to boost driving comfort. Not only that, X-trail scores a plus with the driver-centric layout, the dashboard, and console wrapping around the driver.
With X-trail, Nissan expands passenger seat volume by increasing leg space slightly up to 978mm, 15mm larger than the previous generation. Promising to be the best SUV for families, X-trail allows fitting up to three children's safe seats simultaneously.
X-trail cargo capacity is 1.033L, containing less stuff than the 1.112L of the previous version. Don't be disappointed! Passenger seats of the latest version conveniently split and fold the 40:20:40 at the second rear row and 50:50 at the third rear row, making your family's new adventure memorable.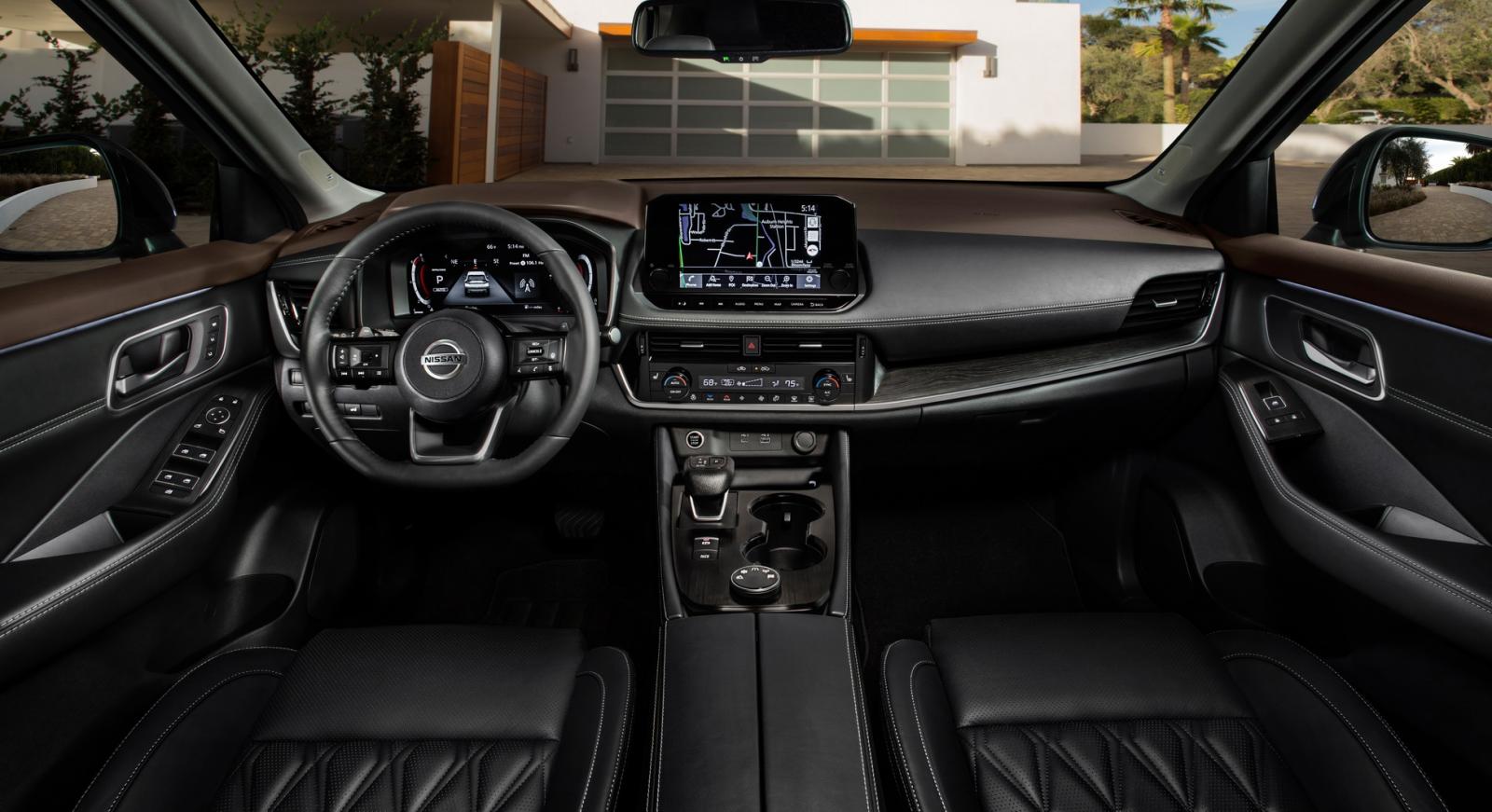 Specifications:
It's time to discover some Nissan X-Trail specs. In terms of assembly dimensions, the X-Trail height is roughly 1,710-1,740 mm. The length, width, and ground clearance are 4,690 mm; 1,820-1,830 mm; and 210mm respectively.
Perhaps the most important factor affecting a buyer's purchasing decision is the engine. Both Nissan X-Trail variants are equipped with inline four-cylinder, SOHC, 16 valves with electronic fuel injection.
The 2.5L 4x4 variant's engine earns customer's preference with a peak of 171 PS power and 233 Nm torque, whereas its sibling (2.0L 4x2) bumps power to 144 PS and 200 Nm of torque.
Normally, continuously variable transmissions gearbox (CVT) pair with the engine to take a duty of speed acceleration. In particular, the switching from low-speed to high-speed mode is smoother and less noisy thanks to the CVT integration.
Safety:
In terms of extra safety features, front SBR airbags are carefully implemented to protect drivers and passengers from injuries and death.
X-trail also takes safety into priority with a childproof clock, high mount stop lamp, anti-lock braking system, electronic brakeforce distribution, and brake assist. If your car is heading with a collision warning, radar sensors send a sign to intelligent braking to lower your vehicle speed.
Technology Features:
The Nissan teams provide their brainchild (X-trail 4x4 and X-trail 4x2) up-to-date LED driving lamps with headlamps. They feature clearance lamps, daylight running lamps, front & rear fog lamps, and tail lamps.
Besides, pieces of equipment such as an adaptive front lighting system, auto headlamp leveler, and headlamp auto-off system are available for the X-trail 4x4 variant. Thanks to the full LED facilities, this Japanese automaker would highly guarantee customer's safety when handling extreme driving conditions.