Exterior
Besides its strange and amazing doors design, the Hyundai Veloster's exterior also stands out with its wide front grille accompanied by angled LED headlights along with DRLs.
Though many people said that the shape of the current Veloster is quite similar to the previous-generation Velosters, some also say its design is more astonishing, personal, and modern.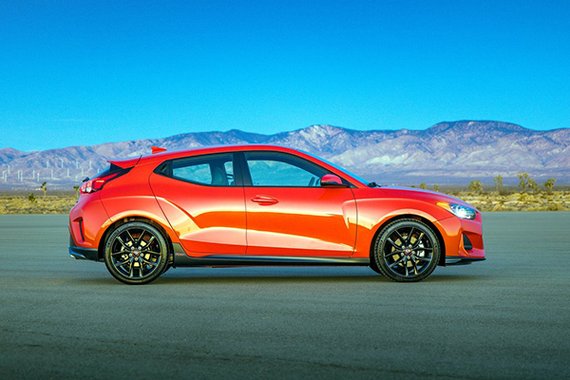 Interior
In terms of interior, Hyundai Veloster greets you with red accents, a D-shaped steering wheel, and a focused design for its cabin. This interior design is more lively and younger than its sedate style.
What's more, this exciting car possesses the climate control features of a fully automatic system. In addition, the manufacturer adjusts an 8-inch infotainment system in the upper right of the cabin that both passengers and drivers can view with seeming ease.
All those interior designs shine under the red color highlights from the dashboard to the leather seats and even the light inserts.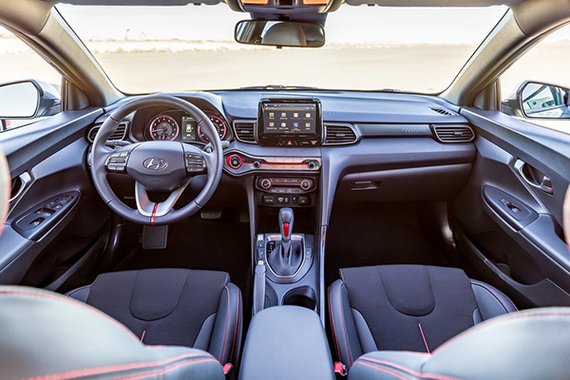 Safety
Besides lots of advanced technologies, this car also offers many safety features. Not only does it have six airbags at the front, side, and curtains, it also owns a dependable, smart key. If you are a new driver, there's no need to worry as it comes with an anti-lock braking system and a rear camera combined with a rear parking assist system.
Technology Features
Hyundai Veloster's cabin presents an 8-inch touchscreen infotainment system. The manufacturer installs it on the dashboard's top for optimal visibility, allowing drivers to focus more on the upcoming road. There are also Apple CarPlay and Android Auto available to entertain passengers.